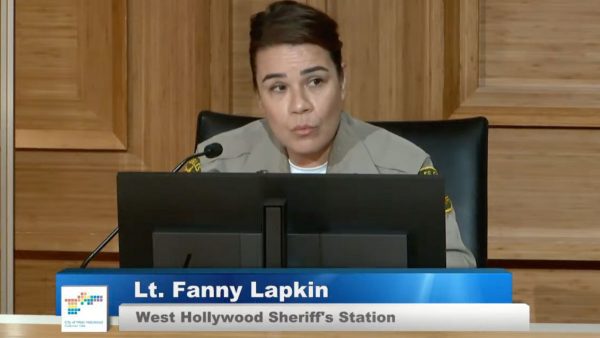 Vehicle burglaries on WeHo's West Side drove the Part I crime rate up by 38 percent in July over the same month in 2021, according to the Los Angeles County Sheriff's Department.
Lt. Fanny Lapkin presented the Pubic Safety Commission with the latest data at their meeting Monday night.
"In order to combat that we've increased our foot beats," Lapkin said. "And we're actually working with Block by Block and security ambassadors to conduct their foot beats based on the stats and based on the crimes that we see."
The West District continues to be the area of most concern, with 60 percent of all Part I crimes reported there.
Lapkin reported progress in addressing WeHo's pickpocket problem. In early July, deputies approached a suspect who tossed a cell phone into a trash bin. After detaining him, they found 17 stolen cell phones in his belonging. Pickpocketing reports declined dramatically once the individual was arrested. An alleged serial burglar involved in a rash of mailbox thefts was also detained separately.
Commissioner Nika Soon-Shiong chimed in to accuse the department of lying about resolving Friday's manhunt, in which an inmate escaped from custody near the Pacific Design Center.
"My understanding is that the suspect escaped to a store, one block away from the station, and called an Uber to Woodland Hills. He then turned himself in, although the statement clearly gives the impression that the Sheriff's Department was responsible for the arrest," Soon-Shiong said.
Lapkin corrected her quickly.
"As far as the apprehension, it was our Special Enforcement Bureau, in collaboration with our Major Crimes Bureau. They're the ones that actually apprehended the escapee. He did not turn himself in," Lapkin said.
Soon-Shiong also accused the department of racist behavior.
"I'd also be remiss not to point out the quite problematic and racially biased harmful image of the black man's hands in handcuffs. I'd like to suggest that the vast PR wing of the department retract the use of this image and similar images that celebrate obviously, the disproportionate arrest and criminalization of black people in West Hollywood," she said.
Resident Jamie Francis, speaking during Public Comment, was having none of it.
"What I don't appreciate is the commissioner who blurted out wrongful statistics. Police are trying to do their job. And yet, even then, they have to be undermined with reports (like this). That is actually incorrect and yet no one called out that commissioner. That is unacceptable."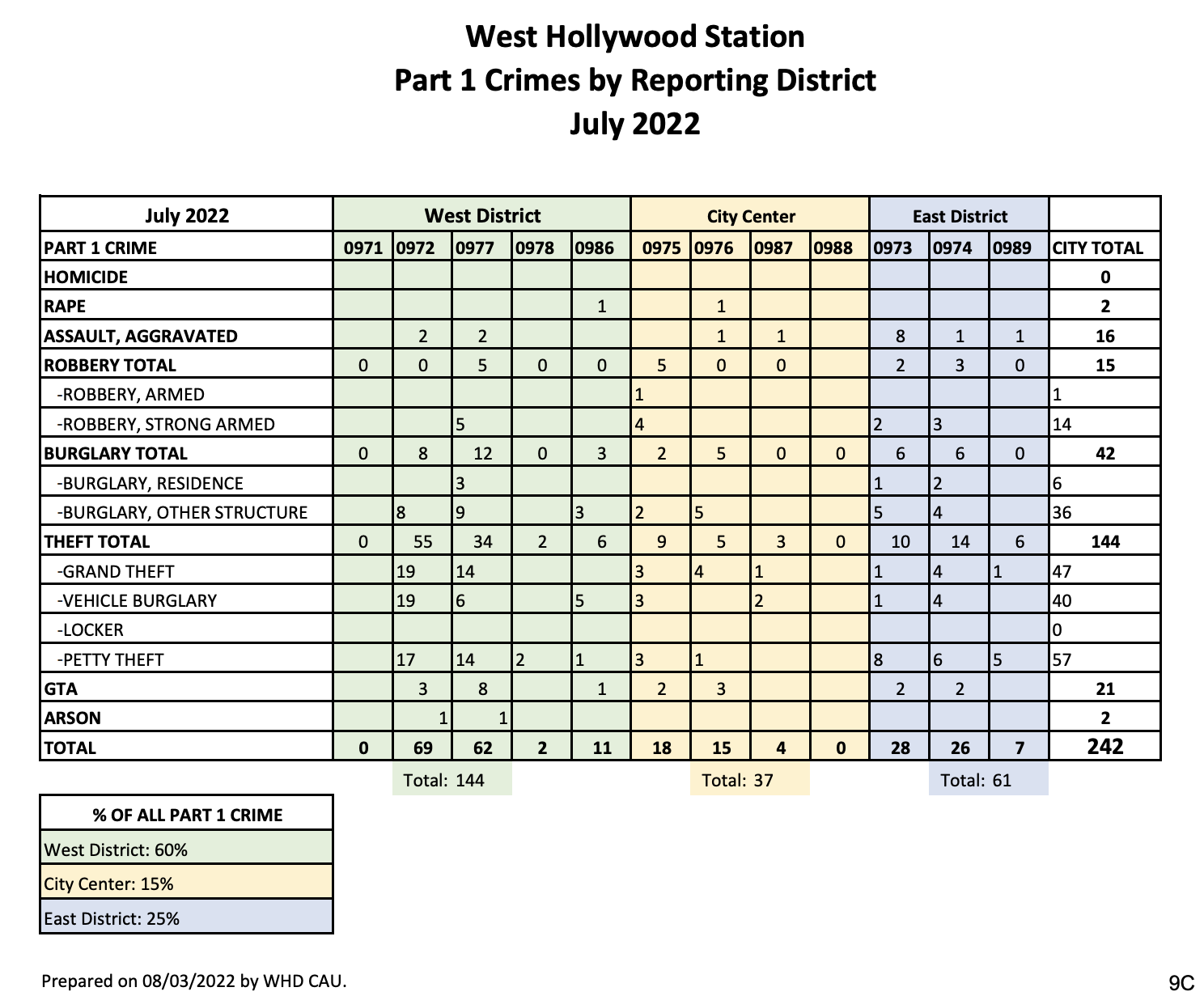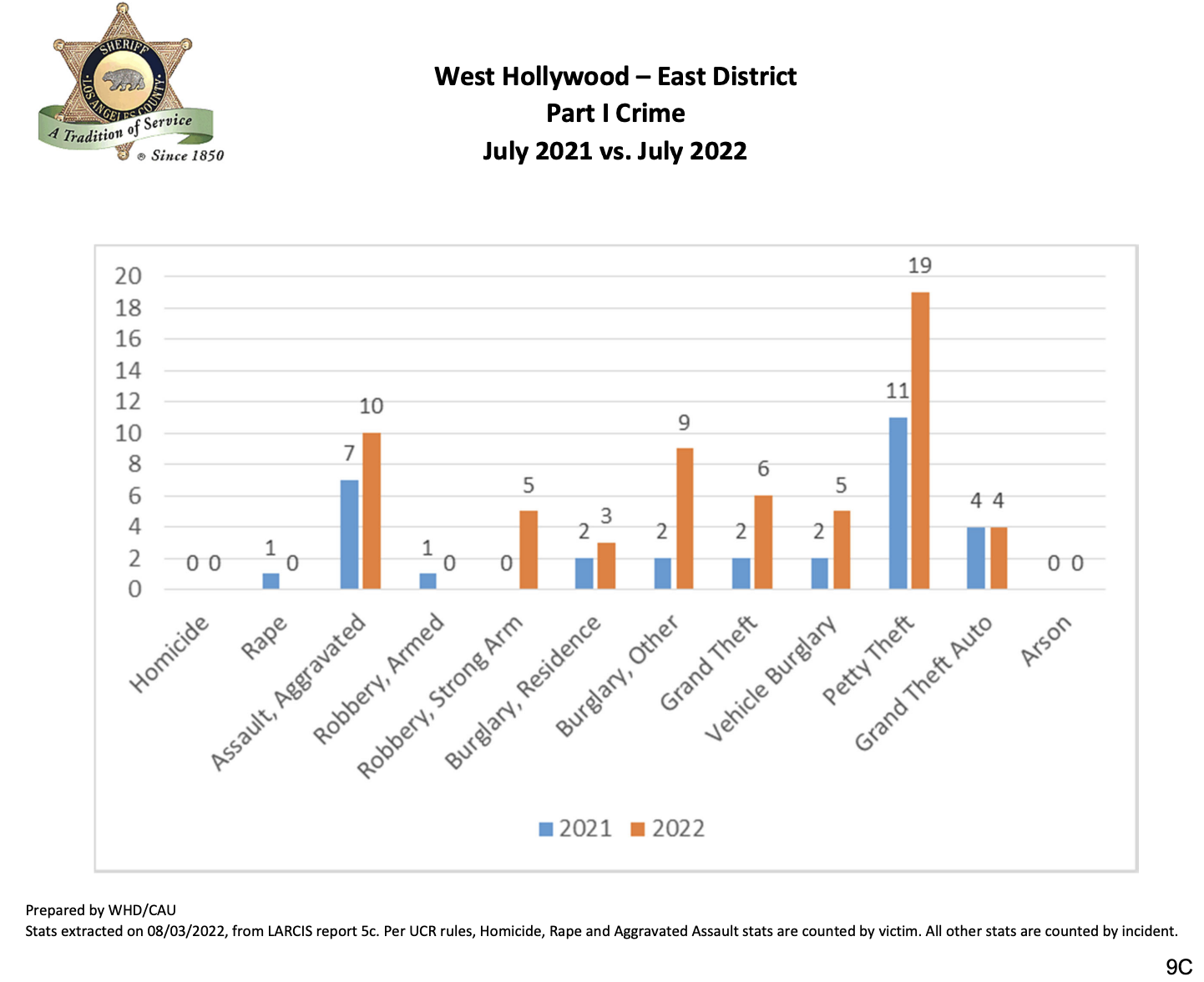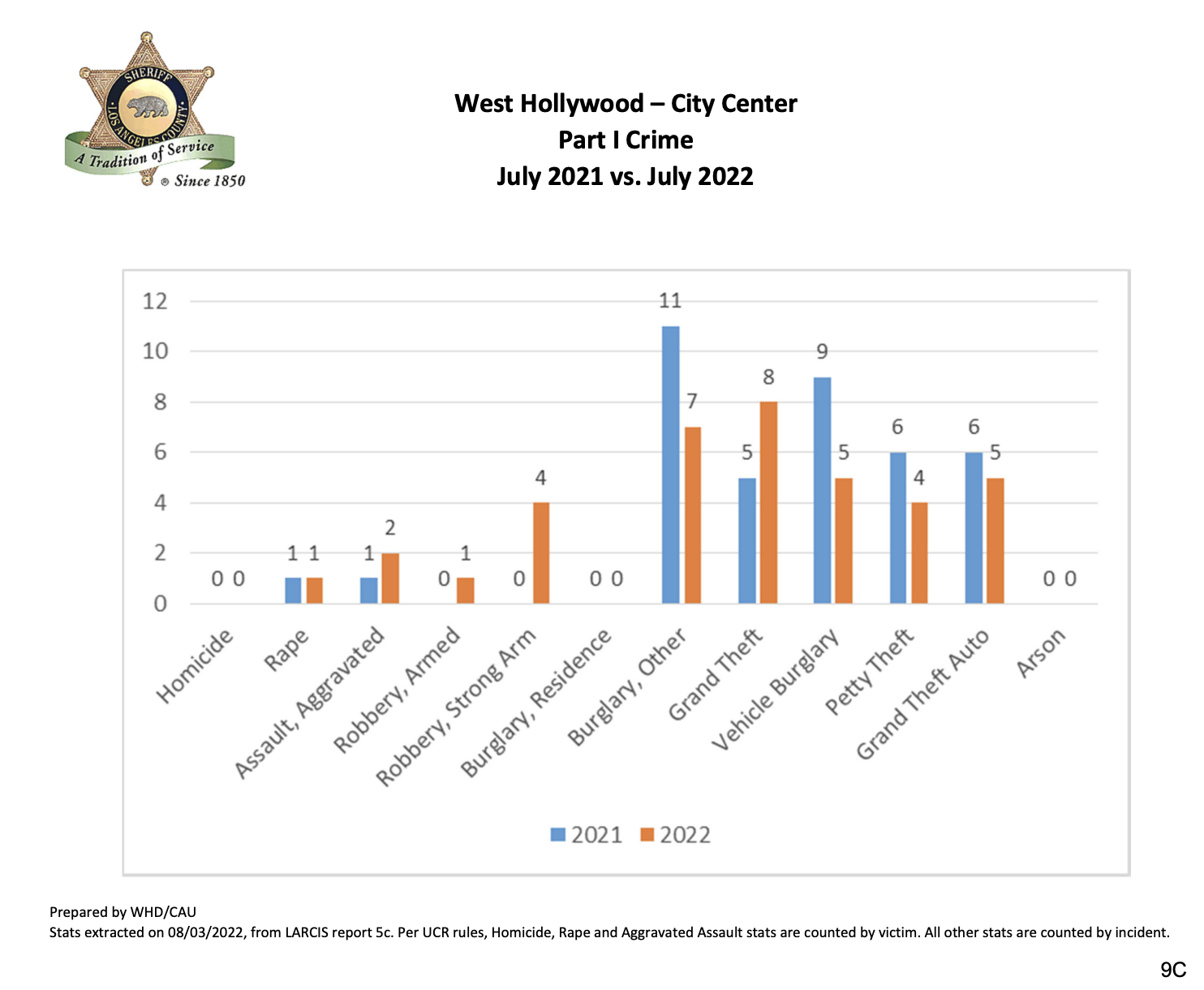 THANK YOU to all community members, business owners and community leaders who stopped by our event this morning. We appreciate everyone's support and we hope to see you on the next one!#dialogwithadeputy #coffee #coffeewithacop #communitypolicing #westhollywood pic.twitter.com/COI4J2NJWh

— LASD West Hollywood (@WHDLASD) July 22, 2022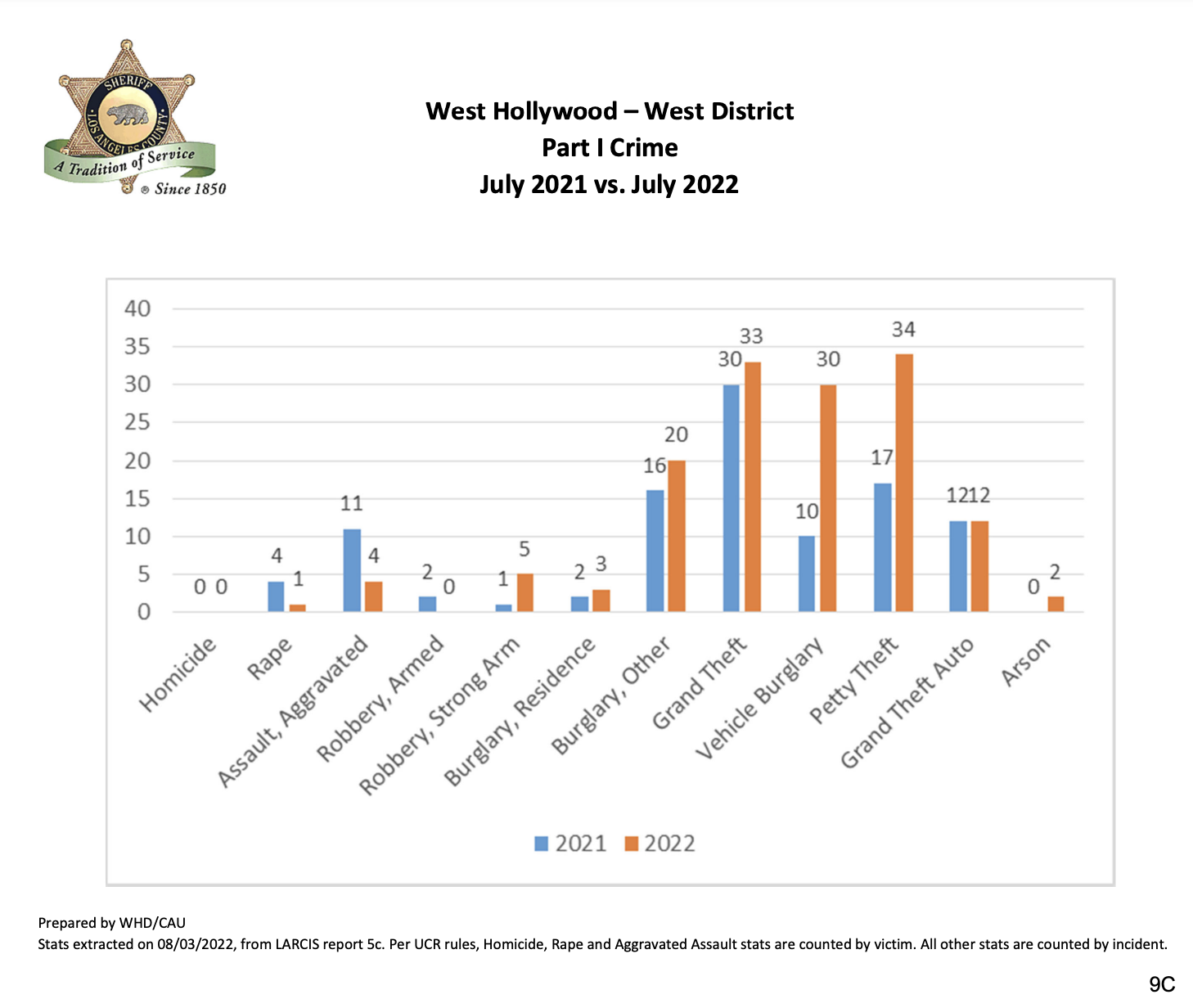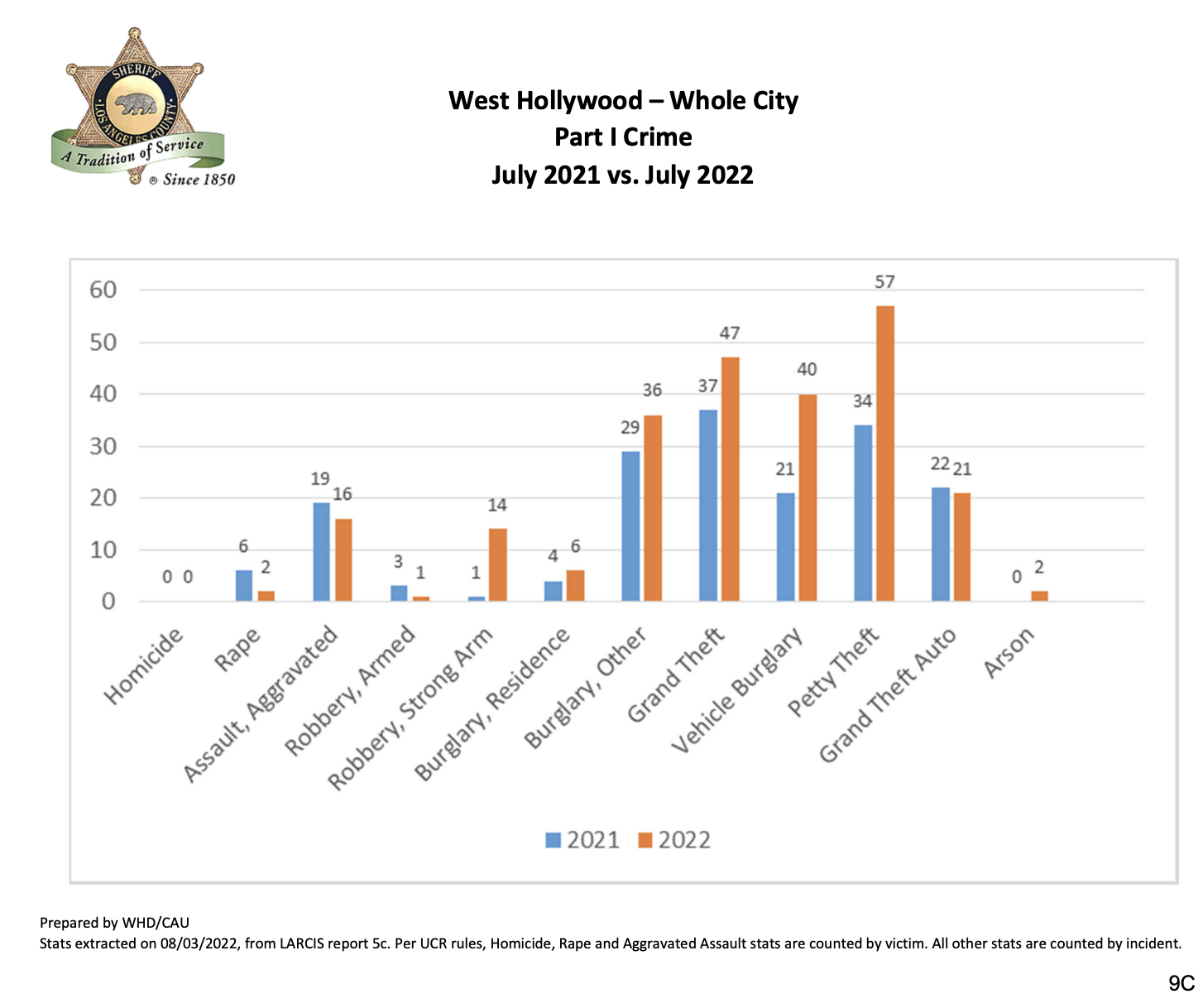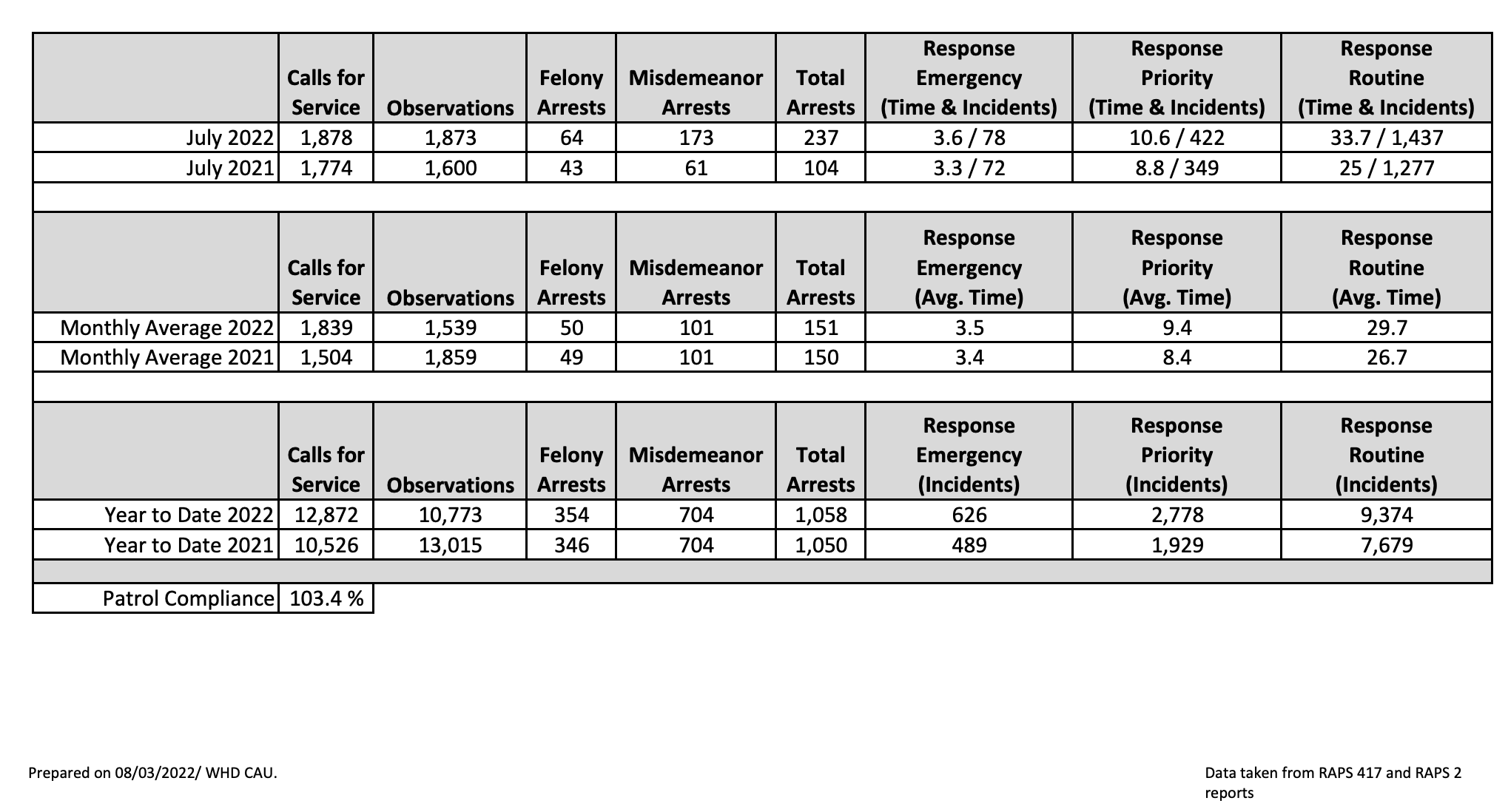 The 900 block of Hammond St in #WeHo is SAFE!

Earlier @BeverlyHillsPD was in the area conducting an investigation and #arrested a robbery suspect involved in crimes from @LAPDPacificDivi area. There are no outstanding suspects.

If You See Something Say Something#TeamWork pic.twitter.com/sBfXRXyg5M

— LASD West Hollywood (@WHDLASD) July 28, 2022