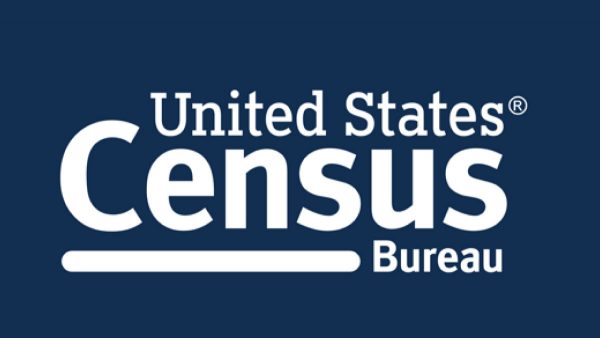 New data released by census.gov show a West Hollywood in flux, with nonwhite populations growing, wealth disparity deepening and a workforce evolving.
WeHo lost 2.5 percent of its population from 2020 to 2021 —about 896 people.
Less than 4 percent of WeHo residents are under 18 years old, and only 45 percent are female. White people still dominate the landscape at more than 70 percent. Hispanics come in at second at 14 percent, with mixed race residents following closely behind at more than 8 percent — begging the question, why don't we have a Hispanic/Latino/Spanish-language Advisory Board?
Nearly a quarter of residents are foreign-born, and nearly a third speak a language other than English at home.
WeHo residents are on average very educated and almost all have access to the internet. Nearly 60 percent have a college degree — but about 12 percent live below the poverty line.
Another set of data from cleargov.com delves into WeHo's finances, which confirms just how much the city is spending on public safety.
| | |
| --- | --- |
| POPULATION ESTIMATES ●●●●●●●●●●●●●●●● | |
| Population Estimates, July 1 2021, (V2021) | 34,938 |
| Population estimates base, April 1, 2020, (V2021) | 35,848 |
| Population, percent change – April 1, 2020 (estimates base) to July 1, 2021, (V2021) | -2.50% |
| Population, Census, April 1, 2020 | 35,757 |
| Population, Census, April 1, 2010 | 34,399 |
| AGE AND SEX ●●●●●●●●●●●●●●●● | |
| Persons under 5 years, percent | 2.30% |
| Persons under 18 years, percent | 3.90% |
| Persons 65 years and over, percent | 15.80% |
| Female persons, percent | 45.10% |
| RACE AND HISPANIC ORIGIN ●●●●●●●●●●●●●●●● | |
| White alone, percent | 77.30% |
| Black or African American alone, percent(a) | 3.60% |
| American Indian and Alaska Native alone, percent(a) | 0.40% |
| Asian alone, percent(a) | 6.20% |
| Native Hawaiian and Other Pacific Islander alone, percent(a) | 0.10% |
| Two or More Races, percent | 8.10% |
| Hispanic or Latino, percent(b) | 13.40% |
| White alone, not Hispanic or Latino, percent | 71.30% |
| POPULATION CHARACTERISTICS ●●●●●●●●●●●●●●●● | |
| Veterans, 2016-2020 | 902 |
| Foreign born persons, percent, 2016-2020 | 24.60% |
| HOUSING ●●●●●●●●●●●●●●●● | |
| Owner-occupied housing unit rate, 2016-2020 | 19.80% |
| Median value of owner-occupied housing units, 2016-2020 | $743,700 |
| Median selected monthly owner costs -with a mortgage, 2016-2020 | $3,179 |
| Median selected monthly owner costs -without a mortgage, 2016-2020 | $962 |
| Median gross rent, 2016-2020 | $1,744 |
| FAMILIES AND LIVING ARRANGEMENTS ●●●●●●●●●●●●●●●● | |
| Households, 2016-2020 | 22,845 |
| Persons per household, 2016-2020 | 1.55 |
| Living in same house 1 year ago, percent of persons age 1 year+, 2016-2020 | 84.90% |
| Language other than English spoken at home, percent of persons age 5 years+, 2016-2020 | 27.20% |
| COMPUTER AND INTERNET USE ●●●●●●●●●●●●●●●● | |
| Households with a computer, percent, 2016-2020 | 94.30% |
| Households with a broadband Internet subscription, percent, 2016-2020 | 90.00% |
| EDUCATION ●●●●●●●●●●●●●●●● | |
| High school graduate or higher, percent of persons age 25 years+, 2016-2020 | 96.60% |
| Bachelor's degree or higher, percent of persons age 25 years+, 2016-2020 | 60.10% |
| HEALTH ●●●●●●●●●●●●●●●● | |
| With a disability, under age 65 years, percent, 2016-2020 | 6.70% |
| Persons without health insurance, under age 65 years, percent | 6.10% |
| ECONOMY ●●●●●●●●●●●●●●●● | |
| In civilian labor force, total, percent of population age 16 years+, 2016-2020 | 79.30% |
| In civilian labor force, female, percent of population age 16 years+, 2016-2020 | 75.40% |
| Total accommodation and food services sales, 2017 ($1,000)(c) | 968,345 |
| Total health care and social assistance receipts/revenue, 2017 ($1,000)(c) | 3,599,418 |
| Total transportation and warehousing receipts/revenue, 2017 ($1,000)(c) | 3,788 |
| Total retail sales, 2017 ($1,000)(c) | 1,424,383 |
| Total retail sales per capita, 2017(c) | $39,904 |
| TRANSPORTATION ●●●●●●●●●●●●●●●● | |
| Mean travel time to work (minutes), workers age 16 years+, 2016-2020 | 29.4 |
| INCOME AND POVERTY ●●●●●●●●●●●●●●●● | |
| Median household income (in 2020 dollars), 2016-2020 | $71,692 |
| Per capita income in past 12 months (in 2020 dollars), 2016-2020 | $69,589 |
| Persons in poverty, percent | 11.60% |
| All employer firms, Reference year 2017 | 3,018 |
| Men-owned employer firms, Reference year 2017 | 1,889 |
| Women-owned employer firms, Reference year 2017 | 644 |
| Minority-owned employer firms, Reference year 2017 | 451 |
| Nonminority-owned employer firms, Reference year 2017 | 2,313 |
| Nonveteran-owned employer firms, Reference year 2017 | 2,694 |
| GEOGRAPHY ●●●●●●●●●●●●●●●● | |
| Population per square mile, 2020 | 18,939.10 |
| Population per square mile, 2010 | 18,225.60 |
| Land area in square miles, 2020 | 1.89 |
| Land area in square miles, 2010 | 1.89 |