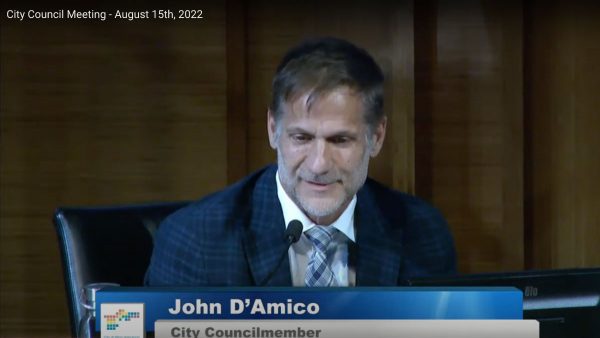 City Council narrowly approved changes to two long-in-the-making projects — the Robertson Lane Hotel Project and the adjacent Treehouse Project — which have grown more and more unwieldy for the city even as they were merged into one Monday night.
A litany of alterations to the project forced its developers to return before City Council, who found many problems with what they were presented this week.
The staff report listed the following alterations:
"The project proposes to amend an existing entitlement and approve a new adjacent commercial project as part of the overall Robertson Lane Specific Plan. Changes to the approved project include a change from one hotel building to a building with two volumes connected at the fourth level, a reduction of 114 hotel rooms (from 237 to 123), an addition of 34,869 square feet of office space, reconfiguration of other approved uses, a reduction of 224 parking spaces (from 750 to 526), and an overall reduction in the FAR (from 258,042 square feet to 239,128 square feet, including the Treehouse Project). The Treehouse Project consists of a two-story volume above grade with restaurant and outdoor dining uses, and two levels below grade that include a nightclub and associated storage space. The parking and loading for both portions of the project are located within the subterranean parking garage below the Robertson Lane Hotel Project component. The project parking is entirely valet operated with operations occurring in the B2 subterranean parking level as well as in the designated valet and rideshare spaces in the public rights-of-way. "
Chief among the points of contention was parking, or lack thereof. Councilmember John D'Amico, who with Mayor Lauren Meister voted no on the project, likened the situation to "inviting a casino to town."
Both feared that drivers would instead use city parking spaces instead of paying the developers' higher prices. D'Amico also worried that excess heat and light reflected off the development's glass facade would be troublesome for future visitors of the just-completed West Hollywood Park.
In an 11th-hour turn of events, the developer agreed to provide 100 spaces during evenings for employees at a reduced rate.