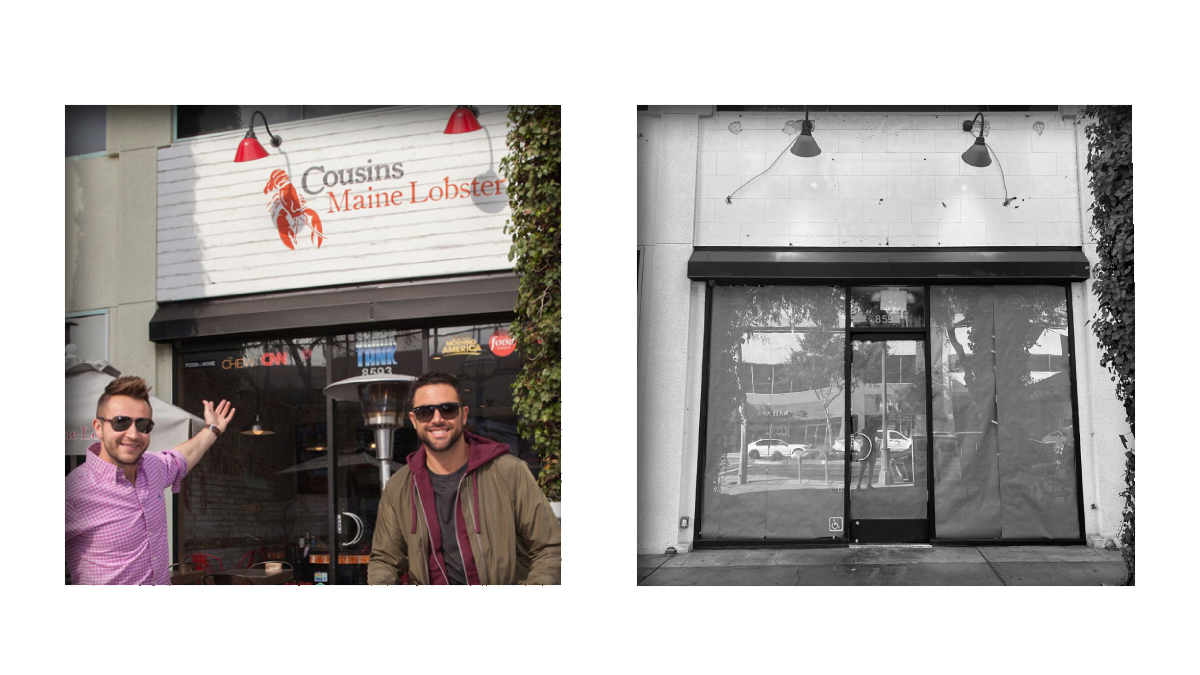 Cousins Maine Lobster joins a growing list of shuttered businesses on Santa Monica Blvd., including Starbucks next door.
The business was founded in 2012 as a food truck by Maine natives Jim Tselikis and Sabin Lomac. The truck's runaway success got the pair on TV's "Shark Tank," leading to a partnership with judge and investor Barbara Corcoran.
The closing of the WeHo location isn't indicative of greater problems with the franchise — Cousins Maine Lobster had 42 trucks and 6 other brick-and-mortar restaurants, with an annual revenue of $29 million as of March 2022.