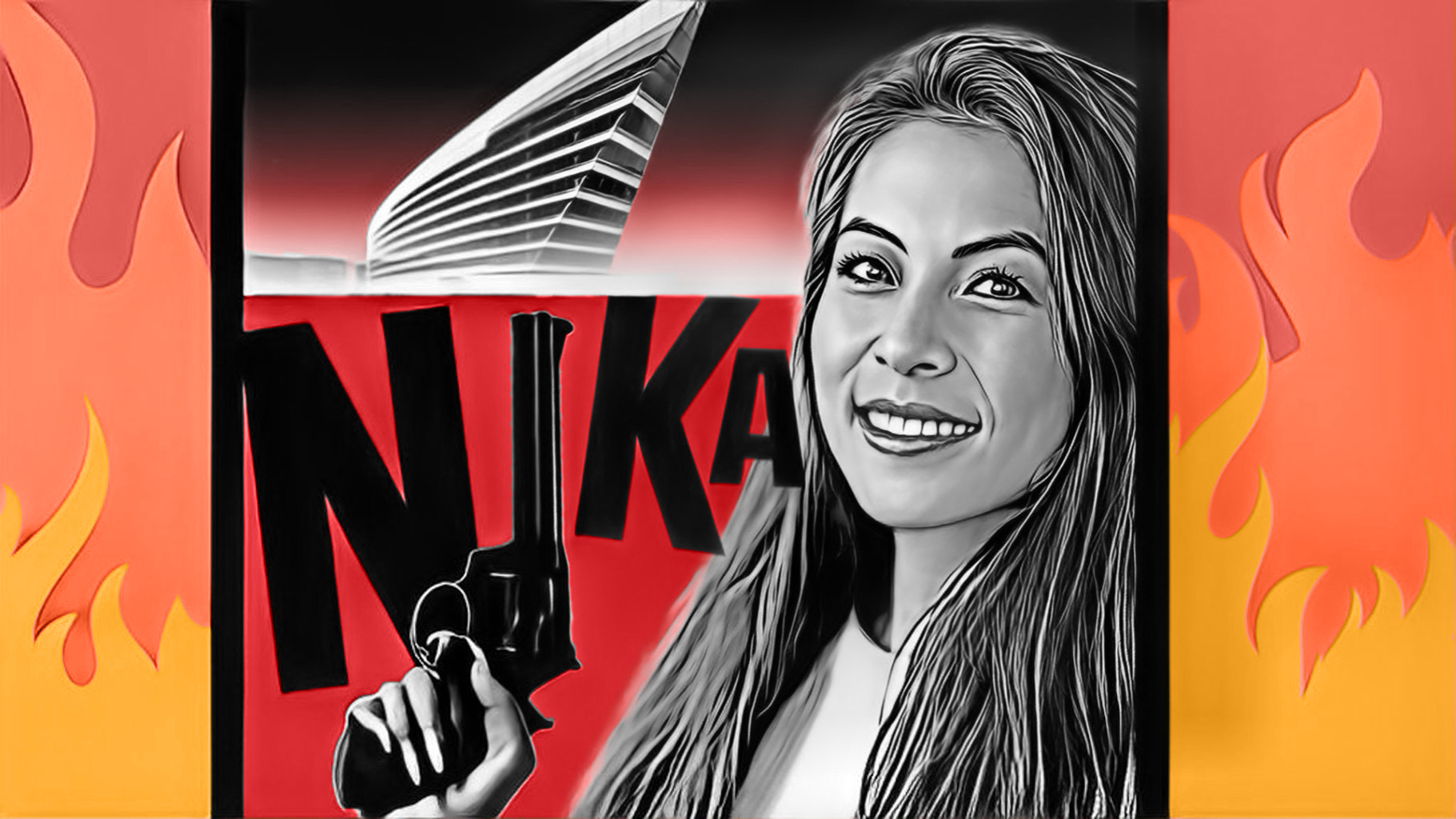 A few weeks ago, a journalist I did not know reached out to me. They had read my Op-Ed (OP/ED: It's not racist to say Nika Soon-Shiong is hurting West Hollywood – WEHOville) here on WEHOville and wanted to talk. This person writes for big city newspapers, national magazines, and regularly appears on cable TV. Our call lasted the better part of an hour, during which they told me about how people around them had started to receive what they felt were threatening communications after they began writing about a person behind the effort to defund the police in West Hollywood. You can see now why I am being vague as to their identity. They had been doxed before, in their line of work it happens, but this time it felt particularly threatening. They wanted to know if anything similar had happened to me after my Op-Ed was published. 
I had actually started to write about exactly that months ago butput it aside. I was busy and I didn't need to deal with it all over again. This conversation changed my mind. 
I eventually did go check out what was being said by Commissioner Soon-Shiong and her supporters on social media about my piece after comments on WEHOville mentioned it was being talked about on Twitter. They called me a racist, and a conservative, just about the worst things I've ever been called. One account stood out, People's City Council LA. They dubbedme "HELLA racist" and tweeted out part of my piece spliced together with someone else's, representing them all as my words, which they called "fucking racist!!!" CommissionerSoon-Shiong liked and retweeted this and many others saying the same kind of stuff. 
But who was this group, People's City Council LA? I went to their website for more info. It said they stood for things like helping the poor and tenants' rights, issues I care about too. It asked for donations but listed no people.  
I tried to engage on Twitter. Had they actually read what I had written? They said what I wrote was "shit."
Why had they misrepresented what I had written by splicing it together with someone else's work and not been honest about what they had done? Nothing.
Why would they, an organization claiming dedication to helping the poor, side with the daughter of a billionaire appointed by Councilwoman Lindsey Horvath, a former Republican who supported George W Bush? While Councilwoman Horvath was doing that, I was in the streets of Hollywood protesting W's war, nose-to-nose with police who were threatening to arrest me. The same police they all want to abolish. I even sent them a link (WordPress › Error (ndsmcobserver.com) which just recently became inactive) to the student paper at Notre Dame where she wrote about being a Republican. 
Nothing.
I even had a few exchanges with Commissioner Soon-Shiong, who played nice but again made herself the victim. One of the most privileged people on the face of the planet. She did not answer when I asked why she accepted an appointment from a former Republican.  
I'd had my say and decided not to look at it anymore. So no, as far as I know I don't think I had been doxed, but I was lied about, cursed at, and called names. And Commissioner Soon-Shiong had liked and retweeted it. 
What I did find out is this: These people are not Democrats. They are not Progressives. They are not Liberals. I know because those are the things I am. They have far more in common with the likes of Steve Bannon and Alex Jones. You can call them Social Justice InfoWarriors.
Alec Karakatsanis heads up Civil Rights Corps, a non-profit out of DC. He writes things like, "…we need not pursue total abolition. I'd be okay with keeping one police officer in every city, as living monuments…" When the Public Safety Commission, including current City Council candidate Robert Oliver, voted to cut 10 deputies, Mayor Meister released a measured response by video in which she stated her opposition to the cuts. Mr. Karakatsanis called her, a "right-wing mayor" and "…the disgraced mayor of West Hollywood, an unhinged politician in the pocket of LA sheriff." And said that she was, "…trying to crush a local community effort to take a small % from violent Sheriff's budget to help with the care for the most vulnerable people." But then he says similar things about Governor Newsome and worries a lot about Britney Spears. 
As for the "community effort," anyone who has attended or watched Public Safety Commission or City Council meetings knows that, like Mr. Karakatsanis, many commentators areoutsiders who are called to come here, and call in, by his tweets and Commissioner Soon-Shiong's retweets. There is the person who always visits us from Hollywood who told the mayor that even if we could fully fund our police and the programs they want to replace our cut deputies with they would not support it. They want the deputies fired. Not shocking because they are abolitionists. They want to defund, totally, the police. This was just a moment of honesty. A rare one. Recently there was a woman from Venice who came up to an in-person meeting of the Public Safety Commission to scream at the attending Lieutenant and throw a bunch of signs around. 
Commissioner Soon-Shiong also retweets Tara Reade, who accused President Joe Biden of rape, but now spends most of her time on Twitter as an apologist for Russian President Vladimir Putin. Most recently she has concerned herself with the death of Darya Dugina, daughter of ultra-nationalist philosopher Alexander Dugin, in a car bomb, accusing NATO of "war crimes." As reported by CNN, "Both Dugin and his daughter have been sanctioned by the United States." (Darya Dugina: Car bomb kills daughter of 'spiritual guide' to Putin's Ukraine invasion – Russian media – CNN),
Another fan of Mrs. Reade's is Kenneth Mejia, who is running for Los Angeles city controller, with the endorsement of Commissioner Soon-Shiong. Even better, he got the endorsement of the board of her father's newspaper, the Los Angeles Times. Just like the woman who appointed her to our Public Safety Commission, Councilwoman Horvath, did in hercurrent run for Los Angeles County Supervisor. Mr. Mejia was a member of the Green Party and a supporter of Jill Stein, who has her own connections to President Putin. Remember the picture of her at a table with him and retired Lt. Gen. Michael Flynn? The man who under oath could not say that he believes in the peaceful transfer of power in the United States. During the 2016 campaign Mr. Mejia protested Democratic Presidential nominee Hillary Clinton by holding up signs of her behind bars, blindfolded and handcuffed, just like any Trump-supporting MAGA enthusiast. He has also called President Biden "a rapist & racist," called for defunding the police, and defended the murderous Russian-backed dictator of Syria, Bashar al-Assad. His campaign is lousy with consultants and staffers engaging in similarly pugilistic tactics. One shut down a forum in a synagogue by screaming curses at a candidate. Another screamed at Democratic Congresswoman Karen Bass, who is running for mayor of Los Angeles, calling her "a fucking liar"among other things. When Jason McGahan, who has been doing a lot of good reporting on West Hollywood politics, wrote about Mr. Mejia (The Ivanka of the L.A. Times? Publisher's Daughter Nika Soon-Shiong Is Captivating the City (lamag.com)) the People's City Council LA promptly tagged the editor of LA Magazine and called him a pedophile. Sound familiar? 
These "Progressives" and "Liberals" sure do operate a lot like QAnon MAGA followers.
Besides the call with the journalist, a recent news story which gave names to the People's City Council LA – co-founders Sabrina Johnson and Ricci Sergienko – finally prompted me to write this. 
Earlier this month the LA City Council was voting on Ordinance 41.18 which bans the homeless from sitting, sleeping, and storing property in public near all schools, daycare centers, and other buildings like libraries. It is something a lot of concerned parents have been asking for. It was a contentious vote and many who opposed it attended, including Johnson and Sergienko. The Pledge of Allegiance was booed, and the police had to make arrests and clear out the chambers when someone lunged for the council President. – One has to wonder when we will see this kind of chaos in our own West Hollywood council chambers. – Mr. Sergienko was one of those arrested for suspicion of resisting arrest, vandalism, and taking another person from lawful custody. When comparisons to January 6th were made Ms. Johnson called them "ridiculous" and Commissioner Soon-Shiong was quick to his defense on Twitter ridiculing the charge of vandalism because it was based on damage done to a bobblehead doll on a councilmember's desk. She called it "Precious and fragile plastic."
Commissioner Soon-Shiong is quick to dismiss the loss of other people's possessions, especially cell phones. 
In part 2 we will look at how the Social Justice InfoWarriorsargue for defunding the police and we will put them and their tactics in a historical context.