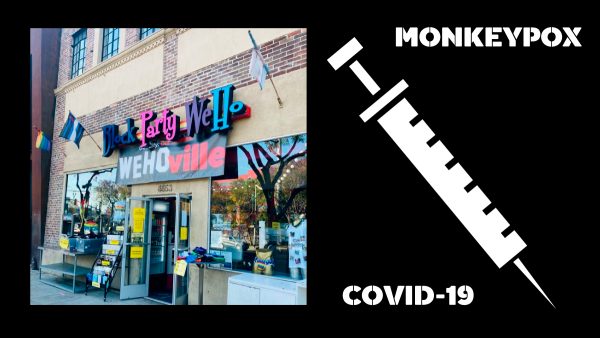 BlockParty in West Hollywood will host a free vaccination clinic from 11 a.m. to 2 p.m. Thursday, Sept. 8 through Saturday, Sept. 10. BlockParty is located at 8853 Santa Monica Blvd. THESE TIMES ARE MOSTLY RESERVED AND NEW LINKS WILL PROVIDE FOR EVENING HOURS 5-8PM. PLEASE CHECK BACK.
The mobile vaccination clinic, presented by Elements Pharmacy, will offer COVID-19 vaccinations/boosters and monkeypox vaccines. The COVID-19 booster shots include protection against both the Omnicron and Delta variants.
* * * All appointments must be made online through the following links: * * *
● COVID-19 (New Booster contains both the Omicron and Delta variants)
● MONKEYPOX
No appointments can be made on-site and all appointments are on a first come, first serve basis.
BlockParty will be adding additional evening time slots to bring the vaccines to the peak hours of the West Hollywood nightlife. All vaccinations are free.