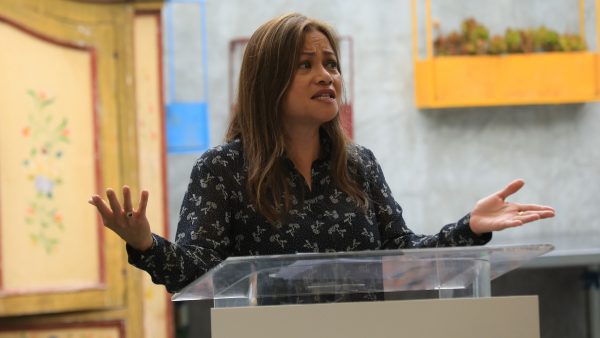 If you don't know yet, I'm the "Queen of Kings." I live just over there on Kings Road and have lived there for many, many years. I chose to live and work in WEHO over 20 years ago because of what the city offered to me as a resident and, at the time, a small business owner: being able to walk around freely without the fear of being in danger and being able to thrive in a business-friendly environment.
Now, I'm questioning if that is still the case.
Back then, I was newly divorced, had two little doggies that I walked every single day twice a day and a business called TRAIN West Hollywood. I put the city's name on my business because I was proud to have MY city as part of my business's name. I closed that business about seven years ago but I still work here in WeHO as a local realtor.
Now, I have to be so guarded whenever I walk my dog checking the time of day and being so hyper-alert to potential danger just on my block. My girlfriends, all of us in our 50s, are starting to think about where we could retire and grow old. We used to think that WeHo was our forever haven where we could live and conduct our business but now we have so much uncertainty…it's scary.
WEHO for the People is now calling upon all WEHO residents, small business owners, and concerned voters to join us in this campaign to tell our leaders they need to serve the people and community they were elected to serve.
They must act now to protect the freedoms and restore the vitality, safety, strength and promise that once attracted vibrant, contributing residents and creative businesses that put WEHO on the map.