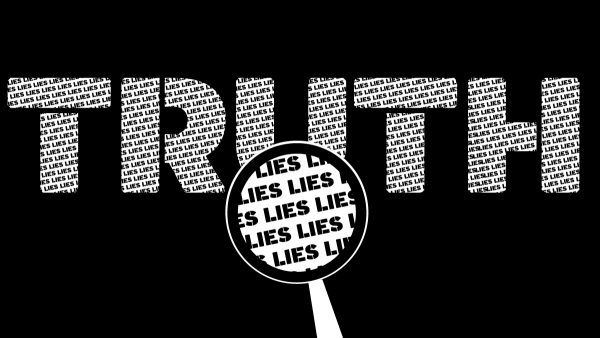 There are just 60 days to go until the Nov. 8 election.
Last week I got a call: Opposition research. They are out for Lauren. Over the years so many have been "out for Lauren" that I did not know what to make of it. What are the facts and what are the rumors? People plant mis-information to get around town, such as polling.
A few weeks back Lindsey Horvath released a poll. She claimed 23% support for herself, 23% for Hertzberg and 51% undecided. Her sample size was 400 people. Hertzberg then released his own poll with twice the sample size and 800 people which showed him with a 7% edge. But then you add in positions on issues and Hertzberg's edge grows to over 30%. Click here to read a copy. Whom to believe?
I'm not prepared to give energy to statements that are meant to muddle and confuse the public. That happened today when UNITE HERE Local 11 sent the first text message of the season to voters.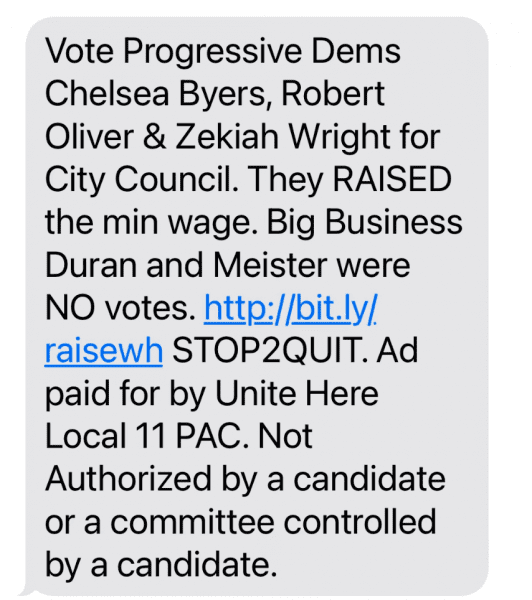 The text says, Byers, Oliver and Wright raised the minimum wage. How the heck did they 'raise the minimum wage' when they are not elected to anything. The text goes on to say "Big Business Duran and Meister were no votes." The problem with this statement is Duran was not on the City Council at the time of the vote. The muddled attack is meant to hang Duran around Meister's neck. The text sent from UNITE HERE Local 11 was a mean-spirited first attack of the season. It was not an honest message.
There was a lot of jockeying at UNITE HERE 11 but you do not have to be a genius to see that Steve Martin did not get the endorsement. Steve claims he was asked to interview but had to part over their position on defunding the sheriff. To get the UNITE HERE Local 11 endorsement it appears you have to be a candidate willing to put money into the social industrial complex and away from the sheriff. Those candidates who are being supported by UNITE HERE Local 11 are Robert Oliver, who seconded the motion to defund, Byers, a social justice advocate, and Wright who is a close ally of Sepi Shyne.
So it's silly season. Your phone may be ringing soon to ask whom you support, or what issues are most important to you. The people who call are not bad. They are just interested in your point of view.
Then you will get lots of mail funded by special interest groups who do not always have your best interests at heart. Be aware of which candidates are running for themselves and which are running to serve you. Watch who is fighting for power, and who their donors are. There are lot of lies meant to deflect and confuse you.
What happened to the good old days when our local elections were not filled with so much special interest money?
It looks like this season is headed for an all-time toxic high. You can even see the city's largest developer Faring Capital snubbing City Hall and Code Compliance after years of concessions on so many projects.
And Lindsey Horvath, a current city council member, who has so little respect for the laws of West Hollywood that she would rather see her face on Robertson Blvd. than abide by the rules she took an oath to enforce.
Then there are the broken promises. Today I met with a man who believed Sepi Shyne was going to deliver a park to Flores Ave. He was mad at John Heilman for saying that 'it would never happen', and avoided his truth for her promises.
Yep it's silly season. And that means don't believe the promises, the lies, and the personal attacks.