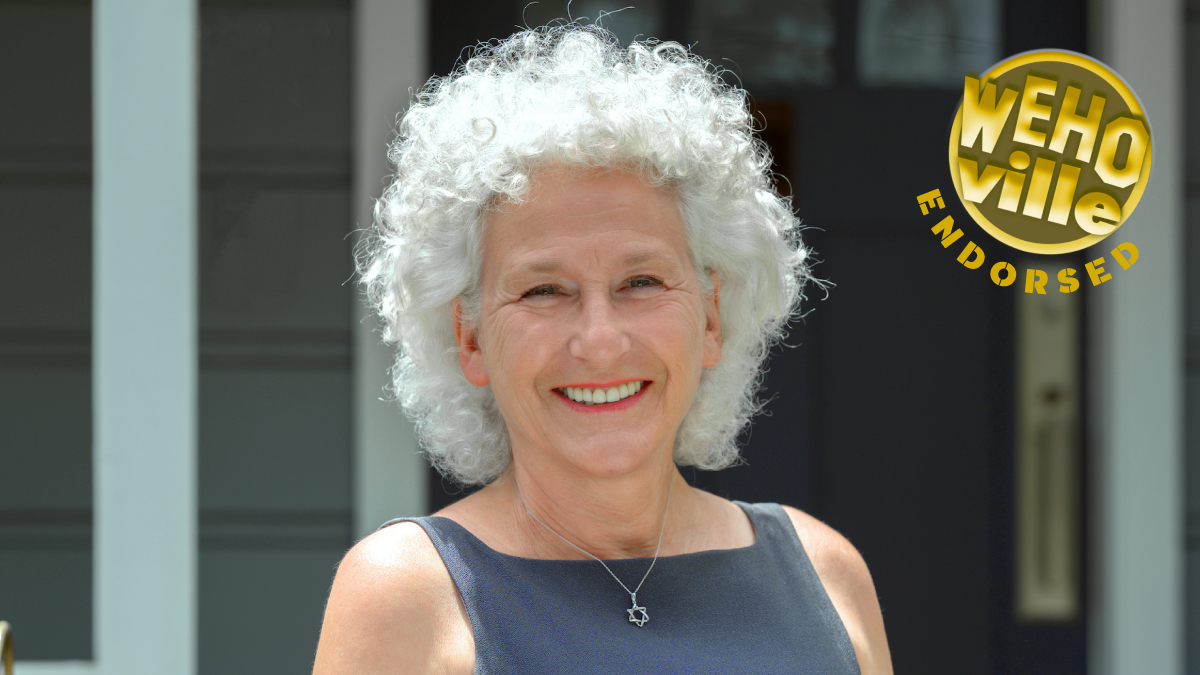 In our first official endorsement in any election, the WEHOville board of directors and all contributing staff made a unanimous decision that Lauren Meister is the fair-minded, non-political community member best fit to serve the needs of West Hollywood residents.
Mayor Lauren Meister has been a fierce advocate for public safety, and for additional sheriff deputies to meet the needs of residents and businesses. Lauren has lived in the City of West Hollywood for over 30 years, both as a renter and a homeowner. During the Covid 19 epidemic Lauren went back to school to earn a Master in Public Administration, with a concentration in Emergency Services Management.
Lauren has served on City Council since 2015 when she won her third bid for a council seat. She began her career as a neighborhood and community advocate. She has never 'politicized' her role as a city council member, nor is she using her seat on City Council as a stepping stone for higher office.
The community needs public servants who put the needs of its residents first. Sometimes that is protecting a unique historic resource. Other times it's adding a text amendment to a development to include enough parking. Lauren is a stickler on details and facts and does her homework.
Lauren took the punches when her colleagues Lindsey Horvath and John Erickson both cast their votes against her for a seat to chair the Regional Council of the Southern California Association of Governments (SCAG) — a humiliation and embarrassment to both Lauren and the City of West Hollywood. Despite those differences, Lauren held tough under fire and never stopped being a role model for working with all her colleagues.
Experience matters. A diverse opinion of perspectives matters. While we do not always agree with every decision, an election is about trusting somebody else to make those decisions on our behalf. You can trust Lauren Meister. Lauren doesn't vote to give her colleagues cover. Lauren is not part of any clique or club.
Lauren does not take money from developers or unions.
This will be Lauren's first race after the changes that moved the City Council election to the November ballot. In the 2020 election newcomers Sepi Shyne and John Erickson bested long-term incumbents John Heilman and John Duran as the electorate expanded, and voters came out to defeat Donald Trump.
Lauren, who served on the campaign to pass the term limits measure that was passed by the voters in 2013, went on to win in 2015 and was re-elected in 2019. If she is successful in 2022 she will be the first city council member to "term out."
Former Council members John Heilman and John Duran, along with Council members John D'Amico and Lindsey Horvath, all have only one term available to them under the Term Limits Measure. If both Johns and Lauren are successful this November, they would leave three seats open on City Council to be filled in the 2026 election.
WEHOville shared its intent to endorse Meister in an email to all twelve city council candidates last week as final touches were being made to the WEHOville voter guide.