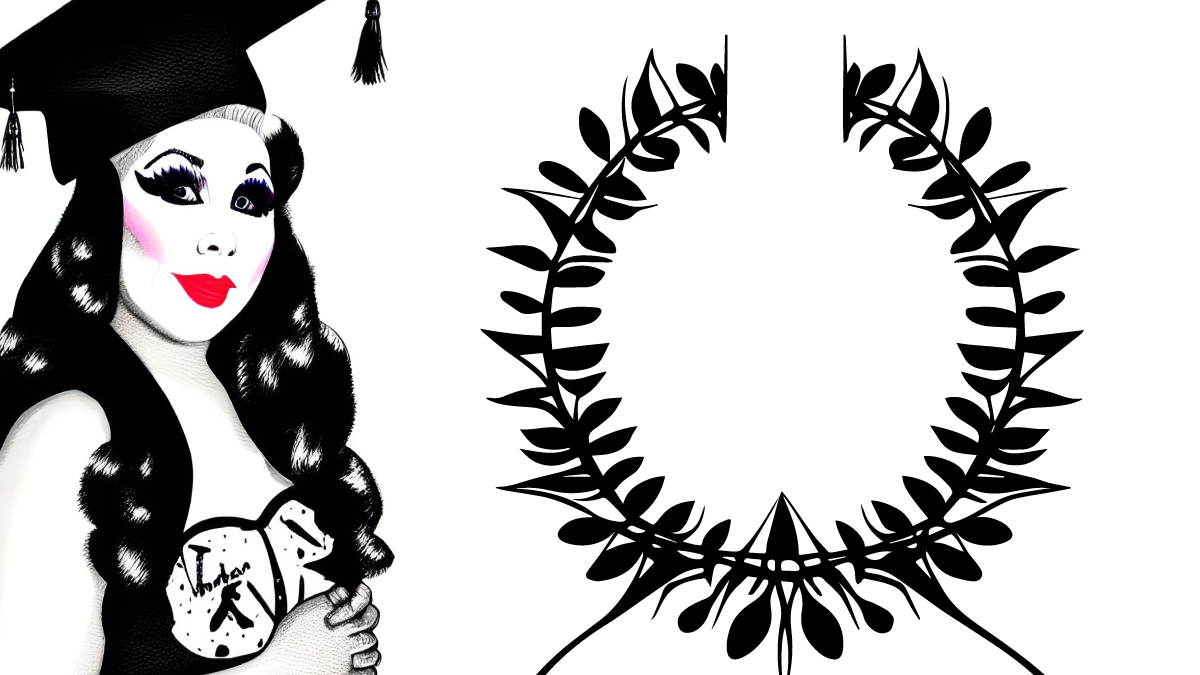 The City of West Hollywood is now accepting applications for its inaugural Drag Laureate Program. Applications should be submitted no later than 6 p.m. on Friday, September 30, 2022. Application requirements and submission information is available on the City's website.
The Drag Laureate is an honorary position for the City of West Hollywood and will be a champion for drag arts and culture. They will serve as the official ambassador of West Hollywood's LGBTQ community and nightlife by supporting local businesses and promoting arts and culture in West Hollywood.
The inaugural West Hollywood Drag Laureate will serve for a term of two (2) years, beginning November 2022 and ending October 2024 and will receive a $5000 honorarium each year. They will work with City of West Hollywood staff to carry out the Drag Laureate duties, including:
Attend and participate in six (6) West Hollywood business grand openings/ribbon cuttings and/or West Hollywood Chamber of Commerce mixers or events to support local West Hollywood businesses.
Provide a drag performance at three (3) City events.
Organize one (1) yearly event in conjunction with City staff to promote drag culture (such as a panel discussion or performance workshop). The event during the second year will occur toward the end of the Drag Laureate's term and will focus on, and showcase, the Drag Laureate's work over the prior two years and how they have engaged, empowered, communicated, and educated the community about drag culture and how the Drag Laureate has supported the business community.
The Drag Laureate will also have the opportunity to participate in a documentary to be produced by the City which will feature a glimpse into a day-in-the-life of a drag performer and will showcase the Drag Laureate's work in West Hollywood.
The West Hollywood Chamber of Commerce will partner with the City on the Drag Laureate program. Specifically, the West Hollywood Chamber of Commerce has created a new entertainer membership level specifically for unrepresented solo artists. The Drag Laureate will receive a complimentary Chamber membership which will provide them access to member resources and benefits, connections to bookings, opportunities to develop professional relationships with other businesses, support and fellowship from the greater business community, promotion and visibility throughout the West Hollywood business community, and marketing and promotion platforms and opportunities.
Additionally, through the West Hollywood Small Business Foundation (501c3) the Drag Laureate will have access to resources, information, and direct training related to building a business and marketing plans, creating budgets, setting up a business, promotion, brand protection, understanding contractual agreements, social media/website design, and more.
Only drag artists with a significant connection to the City of West Hollywood will be considered, such as: lives and/or works in the City, has volunteered on a regular basis for community programs that deliver services in the City, and/or has organized or participated in events that were co-sponsored by and/or took place in the City of West Hollywood. Please refer to www.weho.org/streets to confirm that the residence address, work address, and/or the activities being presented for qualification are in the City of West Hollywood. Current City of West Hollywood appointed officials, elected officials, and City employees are not eligible to apply for the Drag Laureate position.
For more information about the Drag Laureate program, please contact the City of West Hollywood's Business Development Division, at (323) 848-6856 or at business@weho.org. For people who are Deaf or hard of hearing, please call TTY (323) 848-6496.