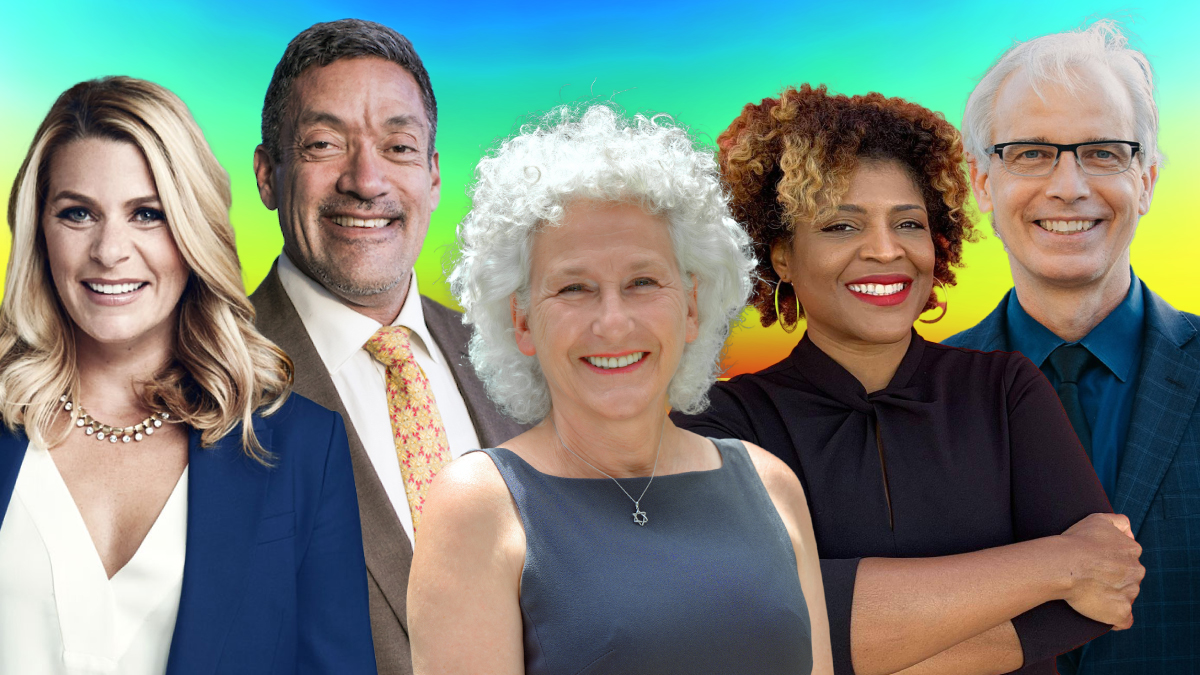 The WeHo PAC announced its endorsements for West Hollywood City Council today.
After much deliberation, based on private one-on–one interviews with all twelve candidates, as well as a public candidate forum, hosted by the West Hollywood Chamber of Commerce and nine neighborhood associations, the PAC Trustees have reached a decision to endorse five candidates all who share a vision for West Hollywood which aligns with the business community.
The decision was made based on a candidate's experience and understanding of government process, their representation for the business community, positions taken on various business issues, as well as the challenges that face the business community and their ability to outline strategic solutions to these issues.
All candidates share the community's concerns for public safety and economic stability.
Endorsed by the WeHo PAC are:
● Lauren Meister is a woman of integrity who has consistently stayed true to representing the interests of the community;
● John Heilman, one of the founding fathers of West Hollywood who has been instrumental in developing its thriving metropolis;
● Marquita Thomas, a leader who understands the importance of economic development;
● John Duran, an experienced former Councilmember who brings common sense back to governance; and
● Sarah Adolphson, a refreshing newcomer who owns and operates a business and wants to set the City back on a path to retain our unique city of small creative businesses.
The five PAC Trustees are comprised of Chamber Members, appointed by the Chair of the Board for the West Hollywood Chamber of Commerce (WHCC). "I would like to thank the members of the PAC committee as well as the candidates, each of whom came prepared and responded to our questions and enabling us to engage in a healthy and productive dialogue", said Nick Rimedio, WHCC Chair.
Sherri Franklin, PAC Chair, said, "Among a strong group of candidates, we chose to endorse five who demonstrated the requisite understanding of how to best represent the West Hollywood business community and to effectively address the concerns of residents. Our objective is to promote leadership with the commitment to balance the needs of all stakeholders, drive the development of the economy and to ensure that all aspects of the city's social fabric thrive. We are endorsing a slate of candidates that we are confident can represent the city today as well position to lead in the future. West Hollywood is so fortunate to have so many great candidates step forward to run for Council and bring leadership and diversity to the bigger conversation of what West Hollywood means to its constituents and the world at large. We look forward to watching them thrive and develop a voice for our future."
All candidates were asked the same questions in the private PAC interviews conducted this past August:
1. How do you feel our current council is doing?
2. What policies have they implemented which you feel are good for the community and what do you feel is detrimental to the community wellbeing?
3. What new policies would you propose to make West Hollywood more business-friendly and more attractive to investors?
4. Do you support Unite Here Local 11? If yes, what tactics used in government are effective and benefit the community?
5. Do you believe we need to find new funding for Public Safety Ambassadors and "Block by Block", or do you have another strategy for helping to promote safety for businesses and residents?
6. Lack of affordability is a major driver of homelessness. a. What types of subsidies and cost reduction measures would you work to implement to help landlords and developers deliver more affordable rental and homeownership opportunities? b. How can the city take an active role in the development of affordable and workforce housing?
7. Do you think our current policies of rent stabilization are sustainable and are they effectively serving the needs of the resident and helping seniors age in place.
8. Do you support commercial building moratoriums for developments such as hotels?
ABOUT THE WEHO PAC
The purpose of the PAC is to engage in activities and funding to support or oppose candidates within the State of California and especially the County of Los Angeles and City of West Hollywood, consistent with the stated goals and objectives of its sponsor, the West Hollywood Chamber of Commerce.