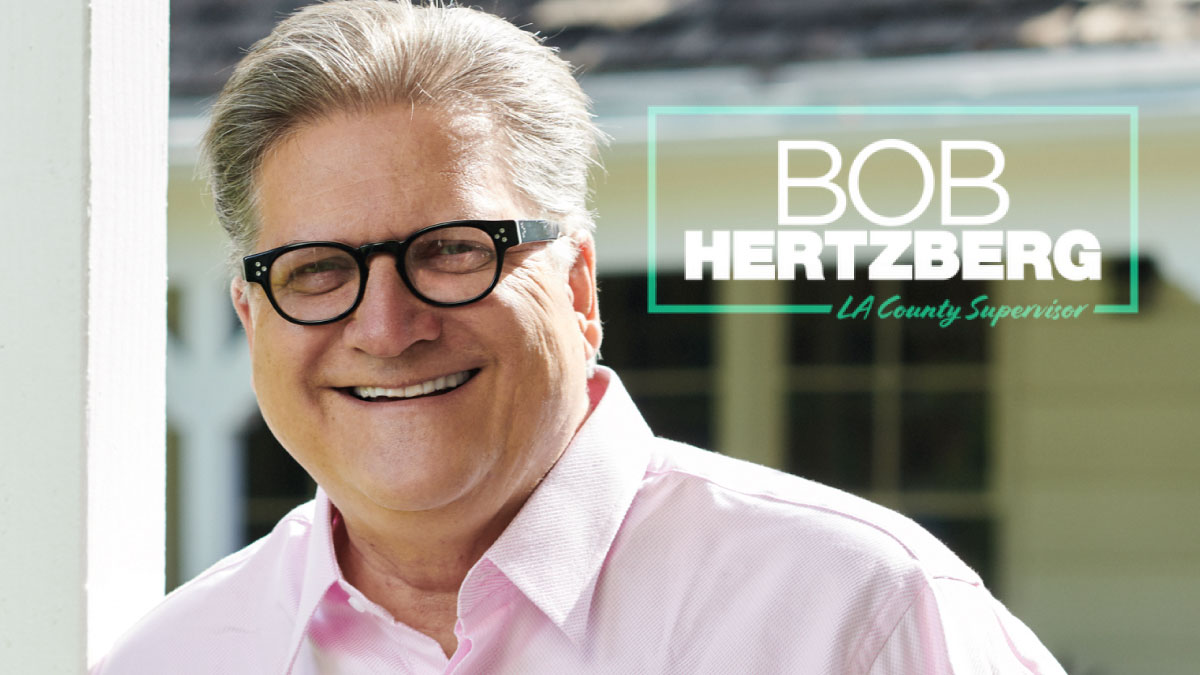 Mayor Lauren Meister has endorsed Sen. Bob Hertzberg in the runoff race for County Supervisor of the Third District, which includes West Hollywood.
Hertzberg's campaign announced the endorsement in an email to supporters this week.
The mayor's comments are reprinted below:
"I'm endorsing California Senator Bob Hertzberg because of his maturity and his years of experience as a legislator, a Senate Majority Leader, and public servant. As a State Senator, he represents a constituency of one million people and is responsible for a $300 billion budget. This is significant when you compare it to his competitor, my colleague, who represents only 37,000 people and a city budget of just $100 million.
Senator Hertzberg believes in working with both sides of the aisle to get things done. His competitor has a "my way or the highway" approach, which does not allow for differing opinions or diverse voices to be heard and, oftentimes, can be unproductive.
Lastly, the County's budget is nearly $40 billion and priorities are important.
Senator Hertzberg believes that public safety must be a county priority, whereas his competitor proposed cuts to Sheriff's deputies in the City of West Hollywood at a time when crime was on the rise. Yes, there are systemic problems with policing that must be addressed.
But let's address them by voting in a new Sheriff and improving recruiting techniques and training; not by throwing out the baby with the bathwater."