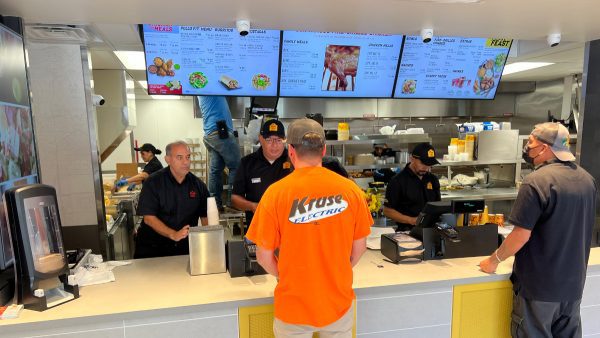 The newest chicken spot in West Hollywood opened today at the corner of Westmount and Santa Monica Blvd.
Owner Michael Pinucias was excited to open their doors. The franchise is the family's fourth El Pollo Loco. They also are the same family that owned the El Pollo Loco located on the corner of Crescent Heights and Sunset that was forced to close for the new development at 8150 Sunset.
The company expects to have a ribbon cutting this Tuesday, September 27th. An application for an encroachment permit to allow for limited outdoor seating is in process at city hall. The seating will only be in front of the west window facing Santa Monica Blvd. Due to the grade of the sidewalk along the eastern wall and up Westmount the outdoor seating will be limited.
WEHOville will be bringing you and up close and personal business profile on the family behind the franchise and why they are happy to be back in West Hollywood.