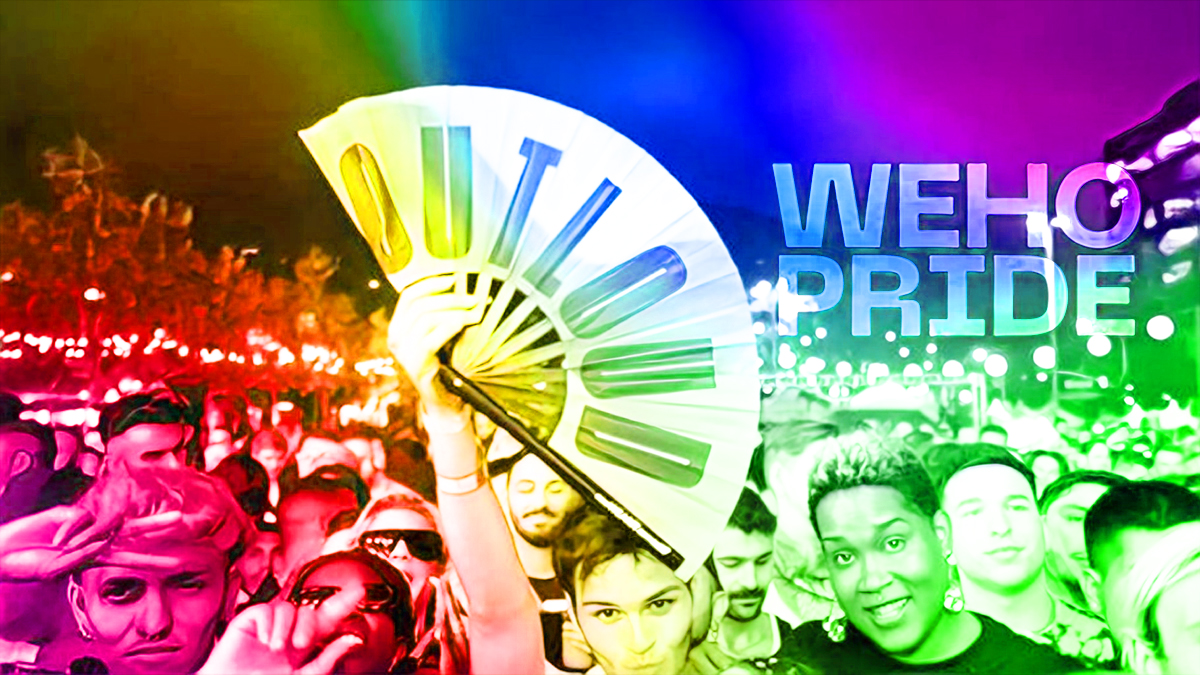 West Hollywood has deemed its first Pride festival a resounding success, even though it came with a heftier price tag than was predicted.
At their meeting on Monday night, City Council will likely initiate a multi-year agreement with Jeff Consoletti and his company, JJLA, to continue producing on a yearly basis the WEHO Pride event they created this past June. The proposal they will consider also includes an interim $25,000 contract for Consoletti so that he can start soliciting corporate sponsors for the 2023 festivities.
WEHO Pride 2022 was budgeted at slightly more than $1.9 million — but the actual total cost topped $2.75 million, a difference of about $850,000.
Public safety — which included security for the parade and festival plus law enforcement services provided by the L.A. County Sheriff's Department — was the largest expense at $1.5 million.
The event services provided by JJLA were allocated $1.006 million but ended up costing $1.18 million. JJLA's services contract including contingency rose from $546,000 to $677,000, and funds allocated for their parade contract were nearly $100,000 short of the actual cost. The city's float alone cost $25,000.
JJLA was able to secure 22 corporate sponsors in only four months ahead of the festival, raising a total of $431,000, $234,000 of which was returned to the city. Nissan was the largest donor with a $65,000 presenting sponsorship. The list also included companies such as AHF, Anheuser Busch, Citibank, Jet Blue and Kaiser Permanente.
Perhaps the biggest winner was OUTLOUD, JJLA's annual music festival which was incorporated into WEHO Pride as a live concert series. The three-day event headlined by Lil Kim and Jessie J drew almost 23,000 ticketed attendees and was streamed to 750,000 viewers worldwide.
Despite the price hikes, city staff's review of WEHO Pride is rosy all around.
The review's "key takeaways" make only minor suggestions such as streamlining the application process for the Community Street Fair and changing times and dates of the Women's Freedom Festival and Dyke March to accommodate more attendees.
If approved, Consoletti and JJLA will be able to plan the city's future WEHO Pride events without the time constraints they faced this year — and overcame in spectacular fashion.