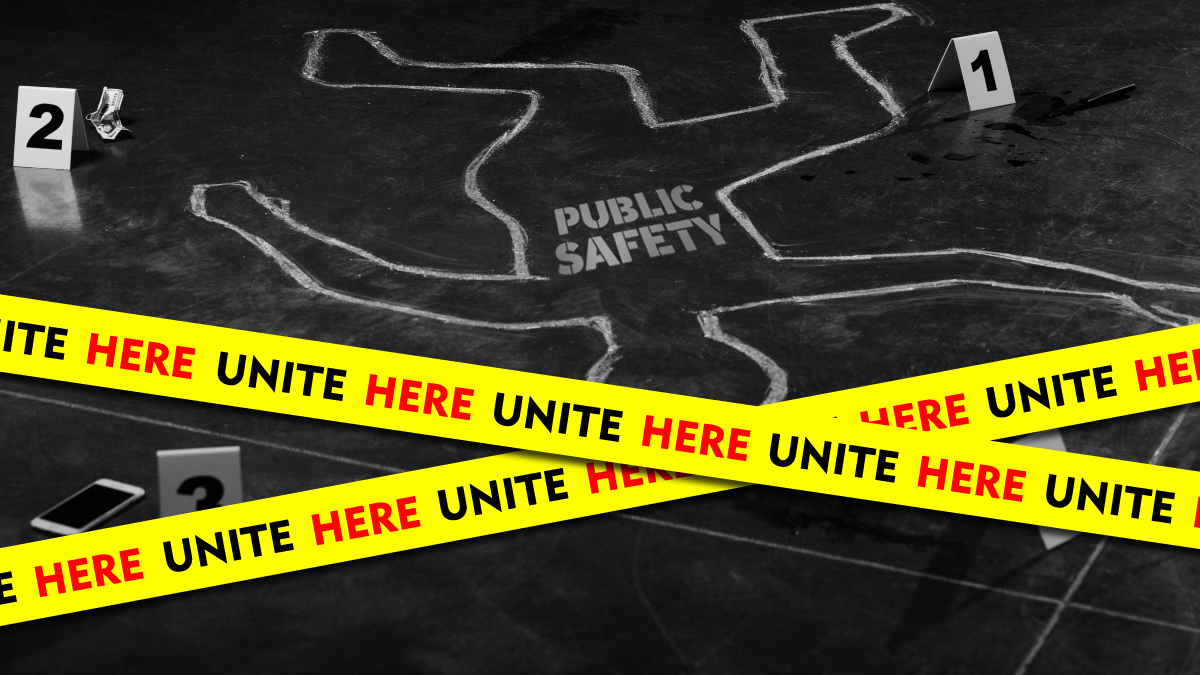 Most of us have received the large glossy postcard from UNITE HERE, attacking Mayor Lauren Meister and former Council member John Duran, for a vote taken in 2016 opposing an increase of our local minimum wage.
This mailer — meant to promote the UNITE HERE slate of Chelsea Byers, Robert Oliver and Zekiah Wright — is dishonest on a number of levels.
First, despite the faux outrage over this 2016 vote, UNITE HERE endorsed Lauren Meister for re-election in 2019. How are voters supposed to find UNITE HERE credible when their manipulation of their own endorsement history is so cynical?
The other fact that is conveniently ignored is that Lauren Meister supported an increase in minimum wage, indeed in 2021 Meister voted to increase West Hollywood's minimum wage to $17.64 an hour.
But there is at least one very important vote UNITE HERE wants you to forget.
On February 14, 2022, Public Safety Commissioner Robert Oliver seconded the Motion of Nika Soon-Shoing to cut 10 of our 60 deputies. Indeed, Oliver made some rather interesting comments after seconding that motion that seem quite contrary to the "record" he is trying to present in his campaign literature.
Like Council member Lindsay Horvath, Oliver thought that "de-funding" was a politically astute move. As was clear from the debate at the Public Safety Commission when the vote was made, the decision to cut deputies was made on politically contrived "facts" rather than as sense of what was good policy for protecting the community.
Prior to COVID we had 64 deputies patrolling West Hollywood. The Council made cuts, including two deputies during COVID, which reduced the number of deputies to sixty. Cutting four additional deputies will reduce the number of deputies to 56. That represents a significant cut in law enforcement when crime rates are on the rise. These cuts in deputies will translate to even slower response times.
Like a lot of people, in 2020 I had hoped that perhaps "re-allocating" public safety resources could help us "re-image" law enforcement. I was disabused of that notion in 2021. As a block captain in the Eastside Neighborhood Watch, I witnessed significant increases in crime, both in number and in the level of violence. Given the crime stats, it seemed inconceivable to me that the Public Safety Commission would cut rather than add deputies to our station.
After the Public Safety vote in February, I immediately began to organize community opposition to these irresponsible cuts. While the City Council majority ultimately voted to "only" decrease the number of Sheriff's deputies by four, I believe community outrage made it politically impossible for the Council to adopt the Oliver supported proposal to cut 10 deputies.
In June, when the City Council adopted the cuts, only two City Council candidates spoke out against the cuts and demanded a restoration of deputies to pre-COVID levels: Marquita Thomas and me. Many self-proclaimed "community leaders" never bothered to show up to this crucial meeting.
At the following City Council meeting, a representative of UNITE HERE praised the cuts during Citizen's Comments and announcing that "de-funding" law enforcement is part of the union's agenda.
At their last meeting, the City Council voted to delay implementing the cuts of two deputies that was scheduled for this month.
It was obvious from the comments of at least two council members, this delay was politically motivated clearly and was tied with their concerns about how cutting deputies on the eve of an election might hurt their favored candidates. This delay represents political cynicism at the lowest level and reflects upon the lack of integrity of the current City Council majority. If the City Council was really concerned about the safety of our residents, the Council could have voted to rescind the vote to cut any deputies.
But restoring the cuts are not part of the Council majority's agenda. If the candidates endorsed by the Council majority get elected, the currently proposed cuts will go forward. Indeed, there may be even greater cuts. When political ambitions trump the good of the community, we can expect further efforts to play politics with public safety.
So if you are concerned about public safety, look at the votes rather than looking at the rhetoric.
UNITE HERE is not the only group trying to become local power brokers. Residents often forget that West Hollywood is sitting on some on the most desirable real estate in California. Earlier this year, three of West Hollywood's most prominent land-use lobbyists tried to anoint Chelsea Byers as the front-runner, by sponsoring a high-end fund raiser on the Sunset Strip. That effort floundered when Byers' rabid anti-Zionist views became public. But developers are still trying to influence this race. The Viper Room project has been endorsed by UNITE HERE and is undoubtedly helping to underwrite the union's mailers in this election.
The greatest challenge facing the West Hollywood voters is how we prevent outside special interests from subverting our local democracy.