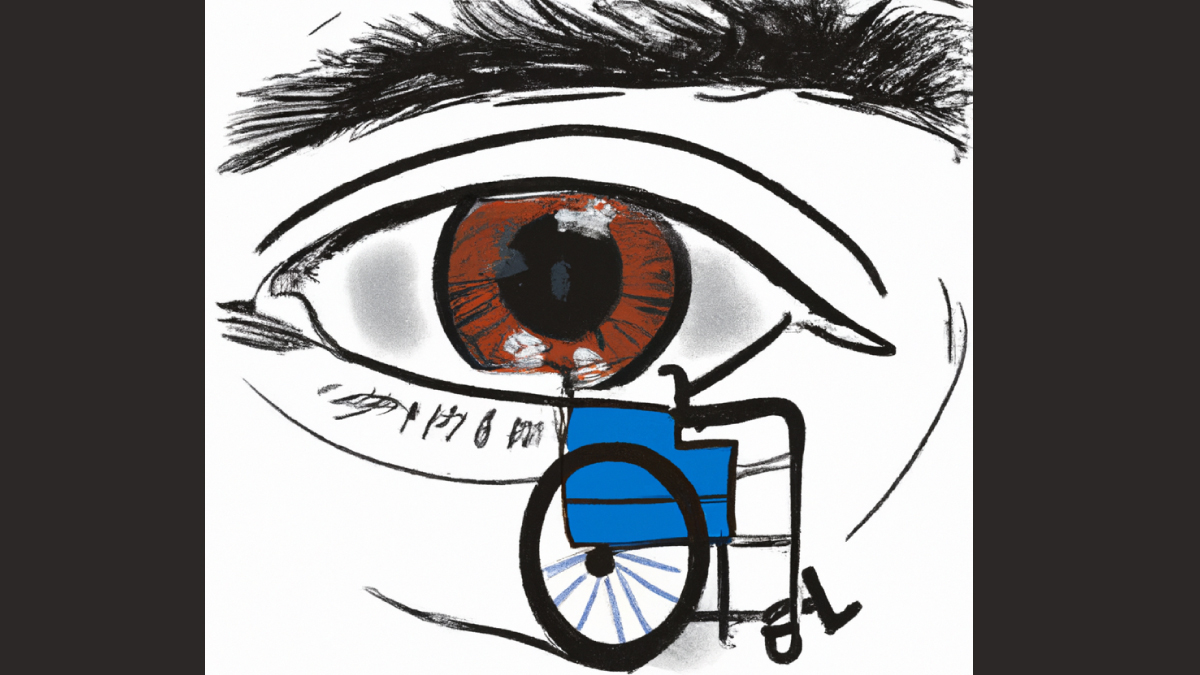 October is Disability Awareness Month. Over your lifetime and mine, most of us will face hardship. Sometimes unexpected. One day you can wake up without an eye, or an arm or no leg.
Through hardship, and strength many of us react differently to our loss. Some cry out loud. Some cry to ourselves. But every disabled person I know keeps going forward. We count our blessings and we move forward. Through our disability we see the world through a different lens.
There are many kind folks. On behalf of disabled people everywhere, I would like to thank those who have patience with us. I'd like to thank all of those who held a door, or showed kindness in this rush-rush world. Persons with disabilities live in the same world you do, but most of us do not have the same opportunities.
Technology has helped many of us who are disabled. Automobiles will soon be driverless. Many cars have auto-braking and other advanced safety options. Most of us can use the voice technology on our phone. But today, I'd like to highlight an ap on your phone. "Be My Eyes', has almost 500,000 people who participate as partially sighted folk, – but there are 6,000,0000 million volunteers who are available at a click of your phone to help you read a label, point you in the right direction, or choose a new shirt color. If you need help just download 'Be My Eyes" and enter a world of goodness where volunteers answer the phone and a kind soul will help you.
There are also many people, most people, who look right through disabled folks. Some look past you, or down on you. So many self-centered people in this world who don't bother to take a breath and show some understanding. Most people don't even have the patience to try to recognize the hardships of others.
Disabled people face implicit, systemic discrimination. Much has been written to illustrate this, but it bears repeating, particularly because discrimination is rarely obvious, either because it forms part of the fabric of our institutions or because it is rooted in misconception and fear.
It may seem self-evident that disabled people face prejudice, but many non-disabled people do not understand the scale of the negative attitudes towards disability. Some difference wouldn't be surprising – disabled people have to live with this prejudice every day, whereas non-disabled people may only ever know about it second-hand.
Those with disabilities live all year round with their struggle. This Disability Awareness Month, reach out to your neighbor. A small act of kindness and respect, a listening ear can do wonders for those who live all year round facing obstacles that some of you can never imagine. But one day that act of kindness might come back to you.
This Disability Awareness Month I would like to honor the late Michael Arrigo. There are few souls on this planet that had a light inside that would shine through his blindness and disabilities. Michael Arrigo was an inspiration to me and to many others. Rest in Peace Michael Arrigo, the rest of us will carry on to bring equal access and bring down the walls of discrimination against those with disabilities.