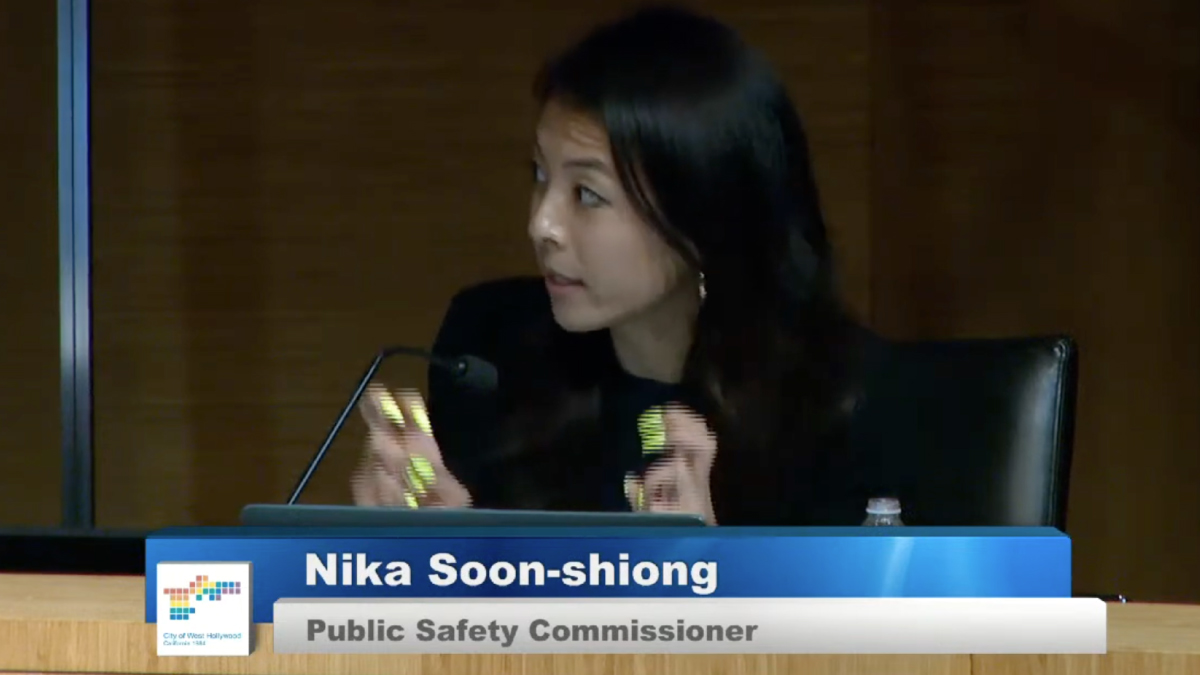 Nika Soon-Shiong bid farewell to West Hollywood and her colleagues on the Public Safety Commission by rehashing a familiar list of grievances at her final meeting Monday night.
The billionaire heiress, appointed by Councilmember Lindsey Horvath less than a year ago, is leaving town to finish her studies at Oxford. Her successful work getting WeHo to pull funding from the sheriff's department drew much scrutiny from the public and the media — too much, in her opinion.
"This experience unleashed a completely overwhelming amount of hate, misinformation, racism and misogyny," Soon-Shiong said.
She appeared to place the blame squarely on WEHOville's shoulders.
"It started with a local blog that reached out to me describing their personal fascination* with me, not the substance of my ideas, but me — and then dedicated way too much time into crafting a caricature that I do not recognize," she said, decrying our parodical illustrations of her as "not normal."
She then vowed to return one day, ominously declaring "You haven't seen the last of me."
Commissioner Jackie Steele echoed the implication that Soon-Shiong had been the victim of bullying by this publication before taking a jab of her own.
"It's a blog," she said. "Who cares about a local blog filled with misinformation with about seven commenters? My dog has more followers. It's not that interesting, period."
Well, at least we got her nails right.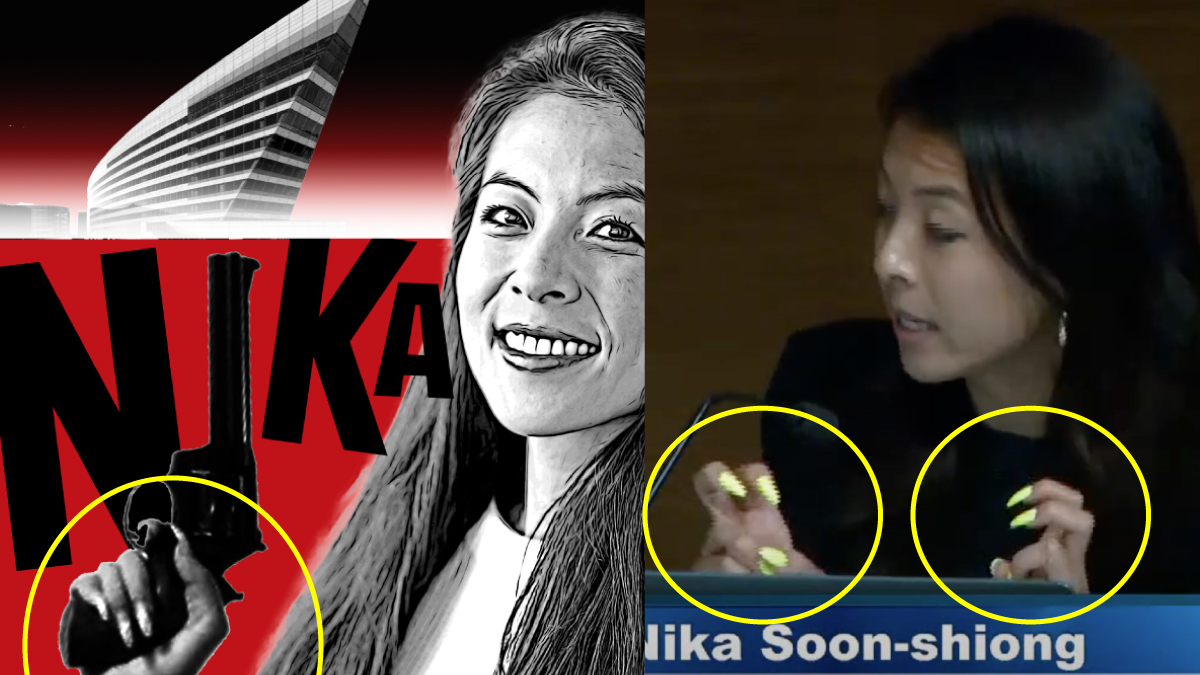 *My only correspondence with Soon-Shiong. She did not reply.