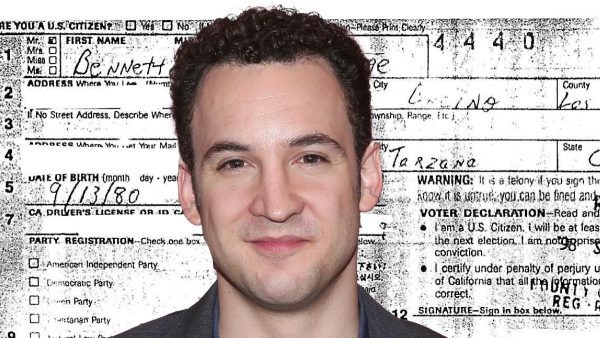 PUBLISHER'S NOTE: An article was originally published Friday with the incorrect headline "Ben Savage accused of discrepancies on voter registration, candidate docs" and without Ben Savage's response to the claims. Savage has told us he was advised by authorities to obtain a different mailing address after a criminal stalking incident, but that he has always resided in his West Hollywood home, which he's owned for 18 years. Despite any accusations Savage is a a confirmed and legal candidate for West Hollywood City Council.
An anonymous email sent to various news outlets that attempted to raise questions about the legitimacy of Ben Savage's campaign for City Council.
The email alleges that Savage first registered to vote with a West Hollywood address on June 21 of this year, despite his claim that he has lived in WeHo for 18 years. He started his campaign on June 14, seven days before the change of address and nine days before he re-registered as a Democrat.
The letter also alleges Savage had been a member first of the Republican Party, then the American Independent Party for 12 years, then No Party Preference before finally registering as a Democrat less than four months ago.
"Voters are required to register at the address where they live," the letter states. "Either it appears he was violating voter registration law, or he may have lied on his candidate documents. It seems he either registered to vote in Beverly Hills as a West Hollywood resident, or he became a candidate in a West Hollywood election as a Beverly Hills resident."
Attached to the email were photocopies of several documents which appear to support the claims. WEHOville has not independently verified the validity of the documents. Savage has confirmed being a West Hollywood homeowner for eighteen years.