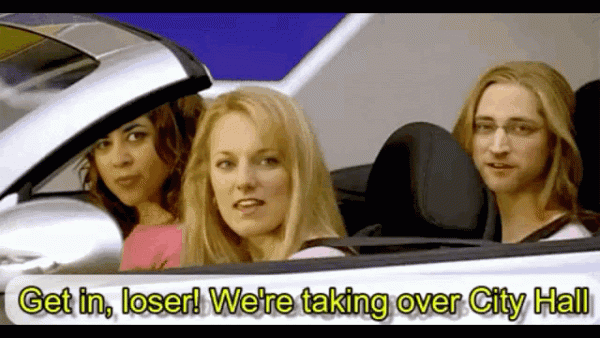 Publishers Note: This Op-Ed is written by a Resident of West Hollywood who has applied to serve on various Commissions over the years. They chose their name to be withheld for fear of retribution by the 'mean girls' clique.
Definition of cronyism: Noun, derogatory cro ny ism | \ ˈkrō-nē-ˌi-zəm\ : partiality to cronies especially as evidenced in the appointment of political hangers-on to office without regard to their qualifications Merriam-Webster Dictionary
Why is cronyism an ethical issue?
Fairness is the basic element of the philosophical concept of justice. Aristotle stated it more than 2,000 years ago: "equals should be treated equally and unequals unequally." In other words, individuals should be treated the same unless they differ in ways that are relevant to the situation at hand.
Favoritism, cronyism and nepotism all interfere with fairness, because they give undue advantage at the sacrifice of merit for a position and duty. But at West Hollywood City Hall, political cliques have come to rule and have unfairly politicized appointments to Boards and Commissions.
Eyebrows were raised when Robert Oliver returned to the City of West Hollywood a few months ago.
After being absent from the City for almost 3 years, upon his return he was immediately appointed to the West Hollywood Public Safety Commission on a split 3-2 vote.
Oliver seemed to step ahead of other qualified West Hollywood residents who had properly applied for appointment, yet were overlooked in order to give new resident Oliver a quick elevation to the Public Safety Commission. Oliver received votes from Sepi Shyne, Lindsay Horvath and her protege John Erickson.
Council members Lauren Meister and John D'Amico did not support Oliver's Commission appointment. Regular readers of Wehoville best recall Robert Oliver for his disruptive departure from the Public Safety Commission in 2019.
Oliver resigned in protest at the Public Safety Commission allegedly for their failure to take a position on sexual harassment allegations against former Councilman John Duran made by one member of the Gay Men's Chorus. Oliver delivered an impassioned speech from his Commission chair and resigned from the Commission, although they had no purview over the allegations.
But for many, the heartfelt message shared by a sympathetic young man began to ring hollow as a staged event, when it was later revealed that Oliver had already initiated his plans to relocate to Arizona and leave his Commission post prematurely.
John Duran previously ran for LA County Board of Supervisors in 2014, garnering endorsement of the Los Angeles Times and Mayor of Los Angeles Eric Garcetti. He would have demonstrated a clear threat to Lindsay Horvath's run for LA County Supervisor had he chose to run again 2022. Oliver, a staunch ally of Mayor Lindsay Horvath, appeared part of a clique orchestrating political damage to a potential rival.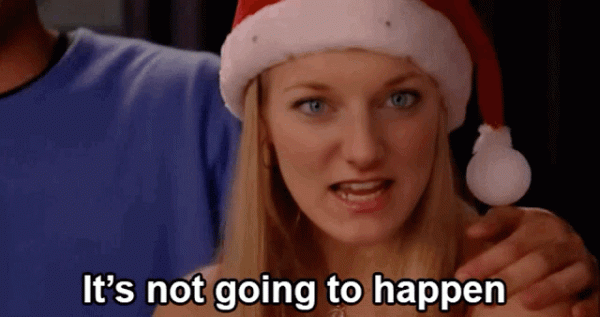 West Seegmiller, a Public Safety Commission hopeful and a member of #MeToo LA who helped organize the protests against John Duran at that time said, "When we chose to run that campaign [against Duran], we just did what we thought was right. Duran and I were already friends at that time so it wasn't an easy choice for me to make. But I really believe in restorative justice and in fact Duran became our strongest ally for things like sex worker safety and overdose prevention. Lindsey [Horvath] really showed up for the victims of Ed Buck, but I felt like Estevan and Oliver weren't really connecting to the bigger movement."
Recently, Estevan Montemayor was appointed to the powerful Rent Stabilization Commission by Lindsay Horvath, a post often interpreted as a prelude to a potential City Council run in the future.
Prior Rent Commissioners were either attorneys who were familiar with appellate review of decisions made by the Rent Stabilization Department, or individuals with experience in landlord tenant law. Montemayor does not have experience or special qualifications to handle these disputes.
Montemayor was the Communications Director for Los Angeles City Councilman David Ryu— who lost his recent election— and was the Campaign Manager for Lindsay Horvath's reelection campaign in 2015. Montemayor is best known for his failure to keep Christopher Street West aligned with the City of West Hollywood's annual Pride Parade.
Montemayor's removal of Christopher Street West from West Hollywood has a significant financial impact on the City by reducing the level of hotel and sales taxes to West Hollywood. During the pandemic, Montemayor was again widely criticized for his insensitivity to the black LGBTQ community by co-opting the Black Lives Matter movement onto his Pride event without their participation or knowledge.
Yet not withstanding the damage to the City's financial coffers and credibility, Montemayor also was rewarded with a powerful Commission post by Lindsey Horvath, in what appears to be political payback for his allegiance to Horvath and her political cadre. Horvath's appointment of Martin Gantman, the husband of former Councilwoman Abbe Land, to the Arts and Cultural Affairs Commission has terrible optics.
Horvath is often seen as a protege of Abbe Land, both who supported John Erickson's election to West Hollywood City Council. Robert Oliver and Estevan Montemayor both claim to be close personal friends of both Horvath and Erickson. These rushed appointments to Commissions over otherwise qualified residents who properly applied suggest that favoritism, cronyism and nepotism is the real currency at West Hollywood City Hall.
The appointment of Jake Mason by Sepi Shyne to the Public Facilities Commission also has the appearance of impropriety, due to Mason's clear conflict of interest as the owner of a for-profit Dodgeball business that utilizes public park space. Mason notoriously called for the replacement of both John Heilman and John Duran as Councilmembers and endorsed Sepi Shyne in the 2020 election, due to his disagreement with the Council's unanimous decision to accelerate the construction of the new park during the Covid-19 Lockdown. Shyne's appointment of Mason appears as another political payback for his endorsement.
Despite Mason profiting off the use of public facilities that he accesses for free, as a member of the Public Facilities Commission he is now responsible for deciding regulations where he has a clear financial conflict of interest.
Recent critics have raised the issue that the majority of Advisory Board Members in the City seem to be Los Angeles residents.
Qualified residents hopeful to engage with their local community are overlooked. This also raises the question, is it proper for primarily residents of Los Angeles and other communities to be advising the West Hollywood City Council on how to best serve the residents of West Hollywood?
A public records request of residency for all City boards and commissions to determine the number of outside influencers affecting policy in West Hollywood will be forthcoming. Instead of encouraging our own enthusiastic and capable residents to engage in local community service, the "Mean Girls" cliques of West Hollywood City Hall use Boards and Commission appointments to trade political favors, and use performative activism to attack their rivals— all under the watchful eye of a "Queen Bee" with her sights set far beyond the people of West Hollywood.