Sheriff Alex Villanueva and his campaign team swooped in to West Hollywood on Saturday morning, part of a concerted effort to pick up votes in smaller communities throughout Los Angeles County.
The sheriff started off the day with an intimate Q&A session at The Abbey with WeHo citizens who were concerned about public safety.
He railed against the ballot initiative that would hand the Board of Supervisors the power to remove a duly elected sheriff if they so choose and replace him with a selection of their own. He called it a brazen power grab.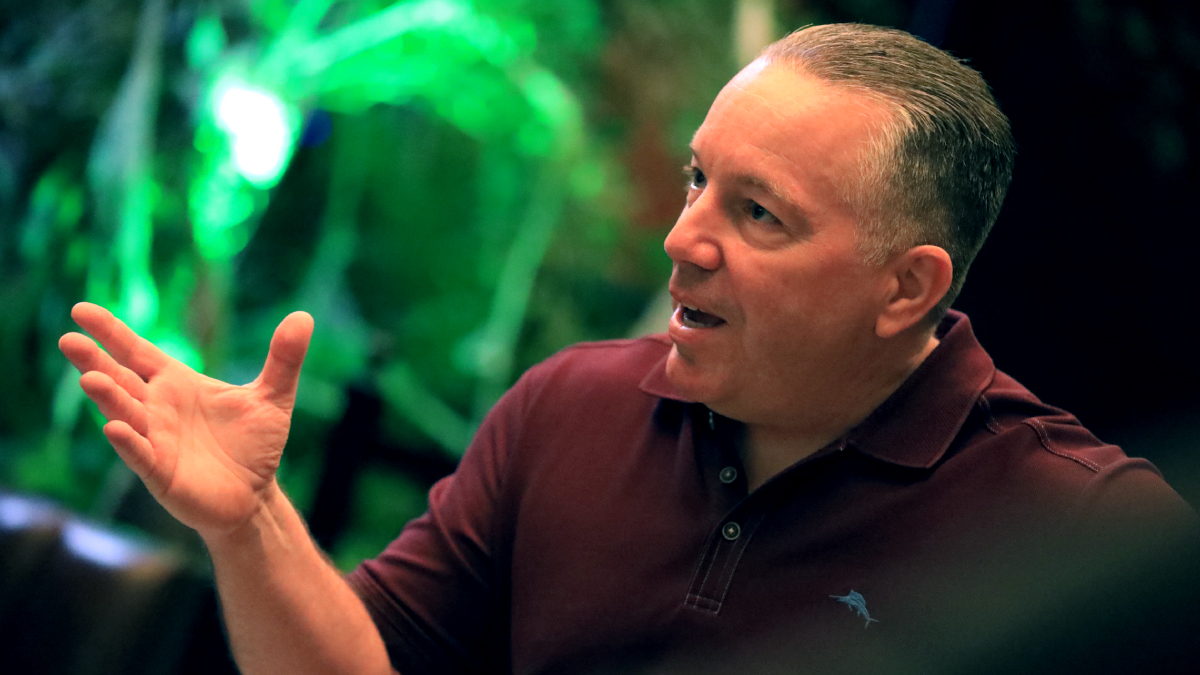 Villanueva also expressed concern for the Block by Block ambassadors, who he believes are being thrust out into dangerous crime scenes without any firearms to protect themselves.
He followed the Q&A by with a door-to-door block walk near Plummer Park.
Villanueva is decidedly the underdog in West Hollywood, and he'll have to significantly alter WeHo's negative opinion of him in order to capitalize on this leg of the campaign. When WeHo voted in the June primary election, Villanueva trailed in third place behind his opponents, Eric Strong (first) and Robert Luna (second), in the amount of votes in WeHo received.
A Los Angeles Times poll this week showed Luna with a slight advantage, while polling conducted by the campaign itself showed Luna and Villanueva in dead heat.
Ballots are arriving in your mail this week. Election Day is Tuesday, June 8.