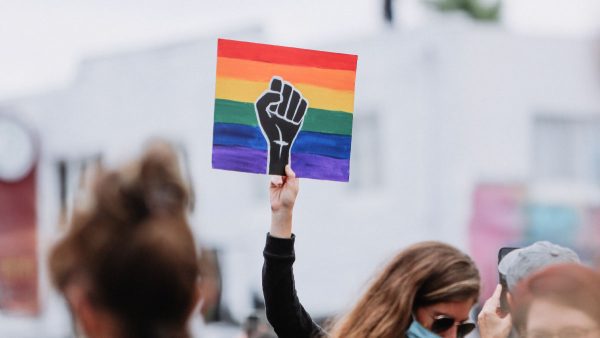 Work plans should not be 'stewarded in whiteness,' says Mayor Pro Tem Shyne
West Hollywood City Council reviewed the accomplishments of the Social Justice Task Force and debated whether to make it a permanent body within the city government at their meeting Monday night.
"One of the things that I want to make sure as we move forward, I want to make sure that we also know that there's a sense of urgency around getting this stuff implemented," task force Chairman Jonathan Wilson told the Council in public comment.  "This is not something that can just sit around for a while. I think that we should all hold ourselves accountable to regular updates on the progress being made for the Social Task Force recommendations and I'd really welcome that that sense of urgency and that sense of stewardship, really exists continuously throughout this process."
Mayor Pro Tem Sepi Shyne agreed.
"There is an urgency to make sure that the work plans are stewarded forward and they should be stewarded by a BIPOC group and not in whiteness. So in order to steward forward the development of the work plans, we need the advisory board to be permanent and I would like us to make that decision tonight."
The Council voted 5-0 to have staff return to City Council with a designated purview and a meeting timeline. 
The purview of the new body remains vague but Shyne theorized they might handle some events or help with nightlife safety.  
Councilmember John Erickson asked City Attorney Lauren Langer to explain the implications of Prop 209, which prevents giving preferences based on race and public contracting and public education.
"I think we have to be nimble in every way that we do this," Erickson said. "So I'm, I personally think whatever motion is on this floor I will support."