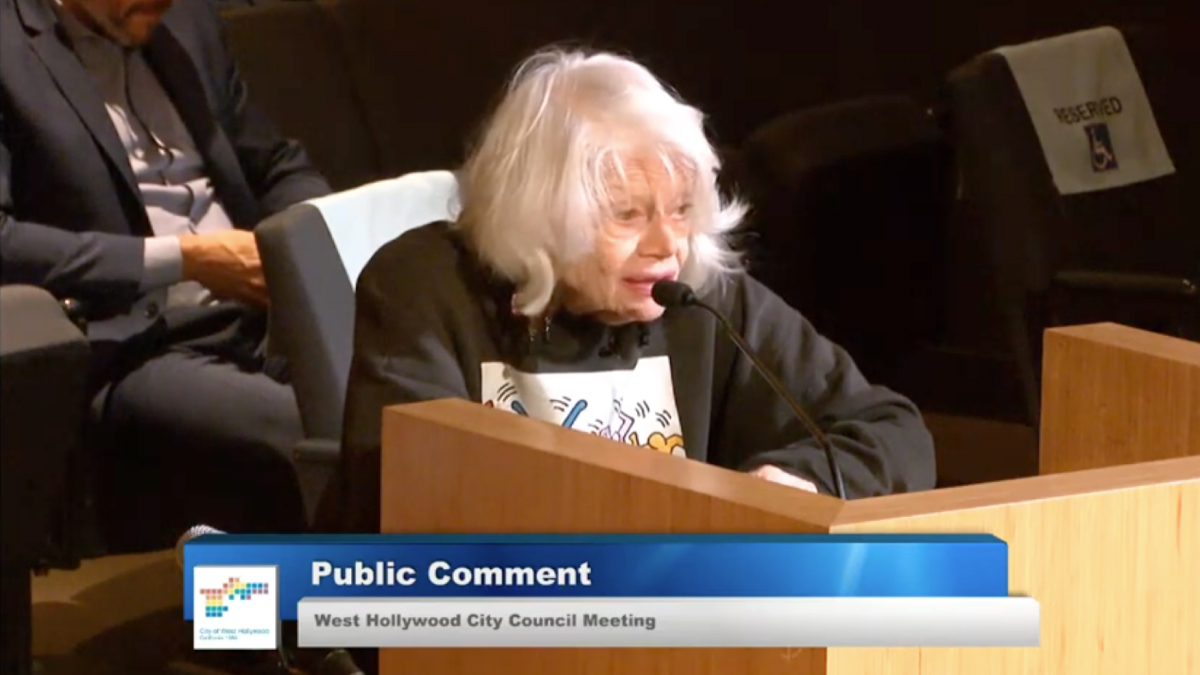 West Hollywood City Council moved forward with a 3 percent cap on annual general adjustment (AGA) on rent increases instead of 6 percent at their meeting Monday night.
The rent increase freeze enacted during the pandemic will end March 1, 2023, after almost three years.
"This represents the higher end of the AGA historically, will likely provide landlords with sufficient annual increases on existing tenancies to enjoy a just and reasonable return, and in conjunction with the end of the rent freeze, ensure that tenants are not hit with a historically unprecedented rent increase," city staff wrote. "Other California jurisdictions have set similar annual adjustment caps. Importantly, any landlord who believes they are not receiving a just and reasonable return are still able to file a rent adjustment application."
Esther Baum, an elderly 32-year resident of West Hollywood who spent over 28 years on the Senior Advisory Board, struggled to the podium on a walker and spoke emphatically on behalf of renters.
"I want to remind all of us that West Hollywood was established as a city because of rent being out of line. Six percent increase in rent for seniors is unacceptable. Ninety percent of them would be on the street homeless because they could not pay that large increase. I think having three percent as a maximum is fair," she said.
Mary Grover, whose family owns four rental units in West Hollywood, spoke on behalf of landlords during public comment. Grover is also elderly and uses a cane.
"We make very little return on this property and we put a lot into it. My brother is 80 years old. I'm no spring chicken. And we were hoping we could use this money for our retirement years, but we can't. (My family) wouldn't have stayed here 116 years if we didn't love the community and want to grow with it. We love it so much that we'd like to make a return on our investment too and it's an investment that we made 116 years ago and so we hope you look at it from the point of view of people that aren't multimillionaires."