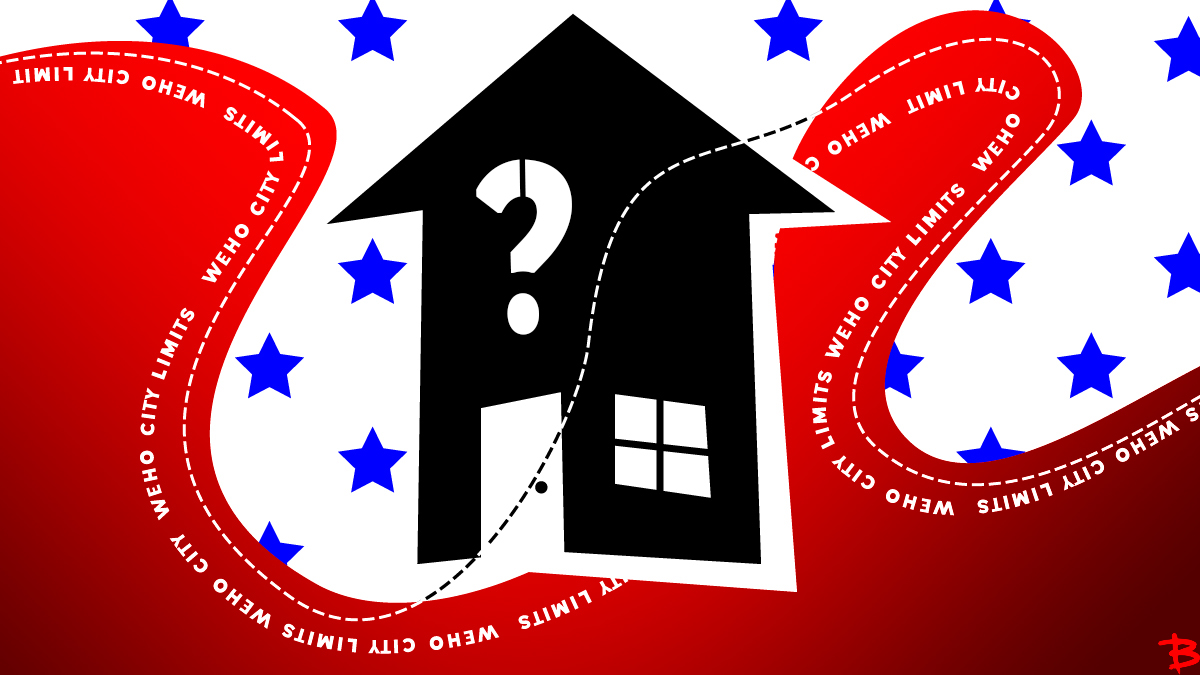 With campaign season in full swing, questions about WeHo City Council candidates' residency have been thrust to the forefront of the rumor mill.
Debates about where a candidate resides (and how long they've resided there) commonly arise over the course of the modern day political campaign, but the answers the candidates offer can be vague and misleading, sometimes by design.
In the case of West Hollywood, the only thing you need in order to run for City Council is to be a resident and a registered WeHo voter. There is no time minimum. The candidates' applications were all reviewed and approved by the City Clerk, so all 12 are legitimate contenders.
But for voters gauging their trustworthiness, the way candidates field such questions is crucial. Are they being as up-front as they should be?
When candidates are less than truthful about where they call home, it suggests they might be less than truthful about other matters, too.
In August, each of the 12 was asked at the WeHo for the People Candidate Forum how long they have resided in WeHo. Some, like John Heilman, have been residents for decades. Some, like Zekiah Wright, are very recent transplants (it's not a topic they've wanted to discuss). Chelsea Byers has never voted in a WeHo election, even though she says she has lived here two years. Marquita Thomas had to re-verify she lived in WeHo after a clerical error in her voter registration was discovered.
But for some candidates the answer isn't so clear cut. When Robert Oliver applied to the Gay & Lesbian Advisory Board* in 2015, he listed an address in Los Angeles as his home— a three-bedroom, 2.5-bathroom, 1,739 square foot property behind the Chateau Marmont just beyond WeHo city limits.
So when Oliver stated at the forum that he has been living in West Hollywood for 10 years, was that fudging the facts? Or was it just an overly simplistic answer to a complicated question?
Ben Savage's residency was also questioned publicly. For years, his voter registration was an attached to an address in Beverly Hills — and yet he stated on the record that he has been a WeHo resident for 18 straight years.
What gives?
Savage told WEHOville the Beverly Hills address is just a mailbox, part of an effort to hide his home address people had suggested after he became the victim of a stalker.
Perhaps it would be worthwhile for the city to be more specific when it says "you must be a resident to run for office." Maybe you should have to have lived here at least six months or a year.
But regardless of the rules, candidates mustn't view questions about their residency as underhanded attacks or take them personally. In fact it's a chance for them to prove they'll tell us the unvarnished truth when we ask for it — an essential quality for anyone who wants to be called Councilmember.
*Corrected from "Public Safety Commission" 10/21/2022