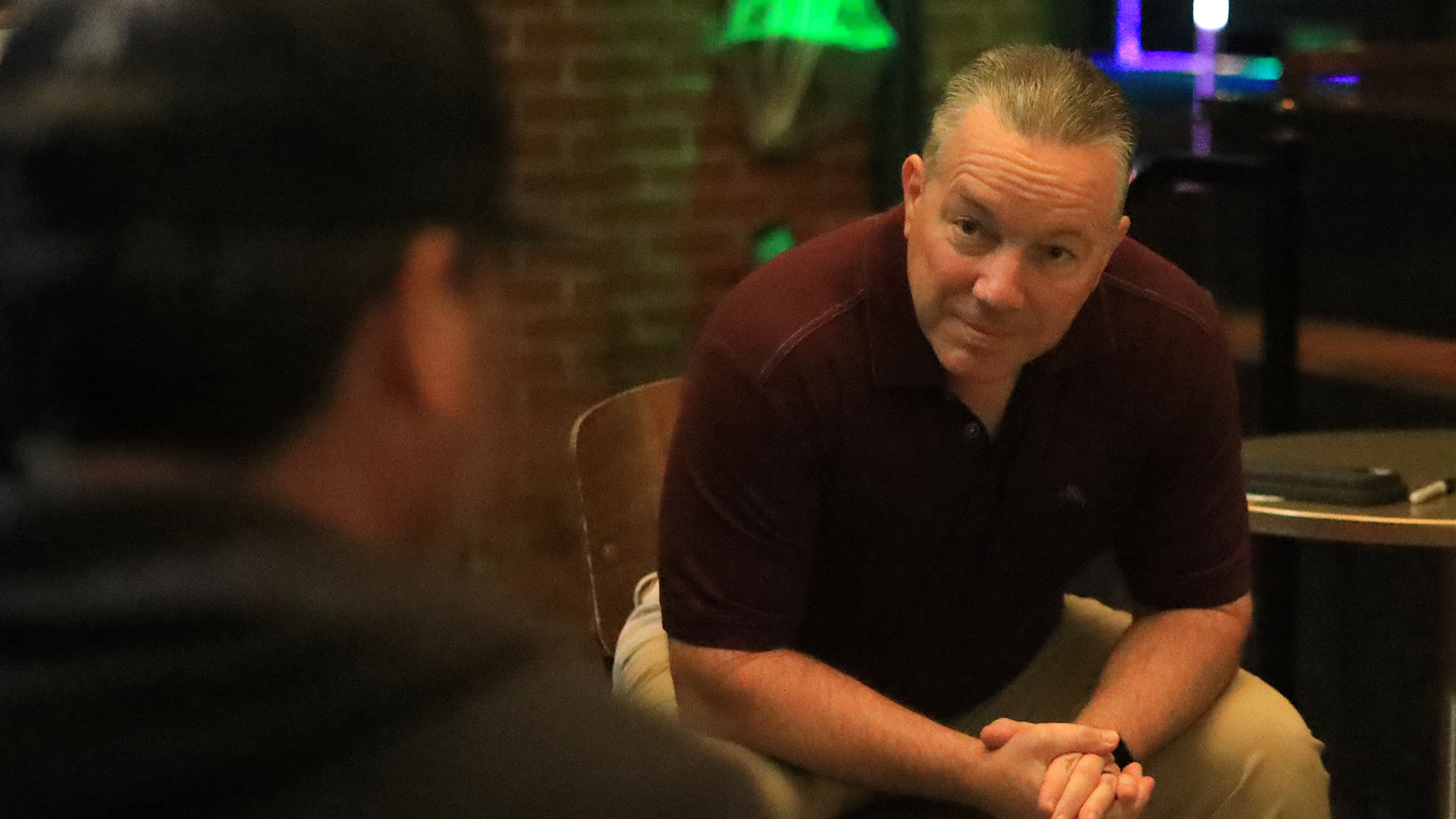 Los Angeles County District Attorney recently affirmed what embattled LA City Councilmember Kevin de Leon accused him of when Gascon retorted, "Yes, I am with the Blacks." T-Shirts are now popping up across LA. I have only one issue with Gascon's virtue signaling – what about the rest of the community? As we near the election November 8th, I want to state very clearly – "I'm with everybody."
I have dedicated my life to public service. In our military, our national guard, and with our sheriff's department. My sworn duty was to serve you, each and every one of you. It is challenging to do this in a county as divided as Los Angeles. Especially when corrupt politicians draw wedges between us.
Public service is an ideal that has fallen into disregard. It is too simple to say, as Sheriff of L.A. County my job is to serve everyone. As a deputy I believed each Angeleno is coming from a different place. To serve them, I needed to understand their lives.
That's why I get the Venice beach coffee shop owner concerned about the homeless living at the entrance to his life's work. That's why I get the African American senior walking in South Central praying the next generation stays out of gangs. That's why I get the young Latina riding the bus home from school too afraid to close her eyes and rest.
This ideal of public service is at the heart of community policing. It was how I have believed in since the early 1990s when I volunteered for the first community patrol under then President Clinton's COPS program. And it has been the ideal with which I ran for sheriff four years ago, and the reform agenda I have implemented as sheriff.
Our department needed reform. We reformed it. Body-worn cameras, ICE out of jails, taking action on deputy cliques, and hiring locally and promoting without bias. The Long Beach department also needed reform. Yet, Long Beach police remains a relic from a bygone era. In a city as diverse as Long Beach, they just promoted their first African American women into command staff. Shame on Robert Luna, his predecessors and city leadership – all of them!
There is more to the story of the Long Beach Police Department than mere numbers. Here are the seldom told stories L.A. voters need to hear about. You ask me, who am I with….
I am with the gay men who were targeted in sting operations by Robert Luna's department. In 2016, a California judged rebuked the department for its discriminatory actions.
I am with Galen Ball, who was coming home from a prayer meeting. The police stopped him, beat him without mercy. The D.A. did not indict the officers. A civil court did years later award Galen's family $650,000 for his suffering.
I am with Faustino Rodriguez. He was likely a drug dealer. But he still had rights. And the Long Beach police betrayed those rights with incompetently serving a search warrant. They shot him dead, apparently, through a closed door.
I am with Michael Colbert and all the African American officers of the Long Beach police who were humiliated by the old guard of white officers and commanders. Michael, as he neared retirement as a helicopter pilot, was reminded with "banana peels" and racist drawings that his decades of hard work was not appreciated.
And who was Robert Luna with?
● Luna never instituted written policies on the treatment of LGBTQ+ people.
● Luna was one of Galen Ball's arresting officers. The records of Ball's beating have been shredded.
● Luna was one of the officers who shot into a closed door, leaving Faustino Rodriguez dead. I reviewed the police reports myself. I felt sick to my stomach.
● And Luna, as deputy chief and as chief, has done nothing to take on anti-black hatred at the Long Beach Police Department.
As voters go to the polls on November 8th, they will hear and see the ads that the entire political establishment and corporate media is with my opponent. Virtually every Democratic State Senator and Assembly member, every Democratic County Supervisors, and City Councilmember along with nearly every Democratic Congress member, as well as tons of Labor and social justice non-profit middle class bureaucrats all stand with Luna. In short, the status quo AKA those that allowed crime to rise and drug addicts, rapists, arsonists and petty criminals to take away far too many parks, beaches, sidewalks, and contaminate the California dream. If the political elite and media are with Luna and Gascon, I can live with that. I'll take the hard-working voters and residents of LA County on my side.