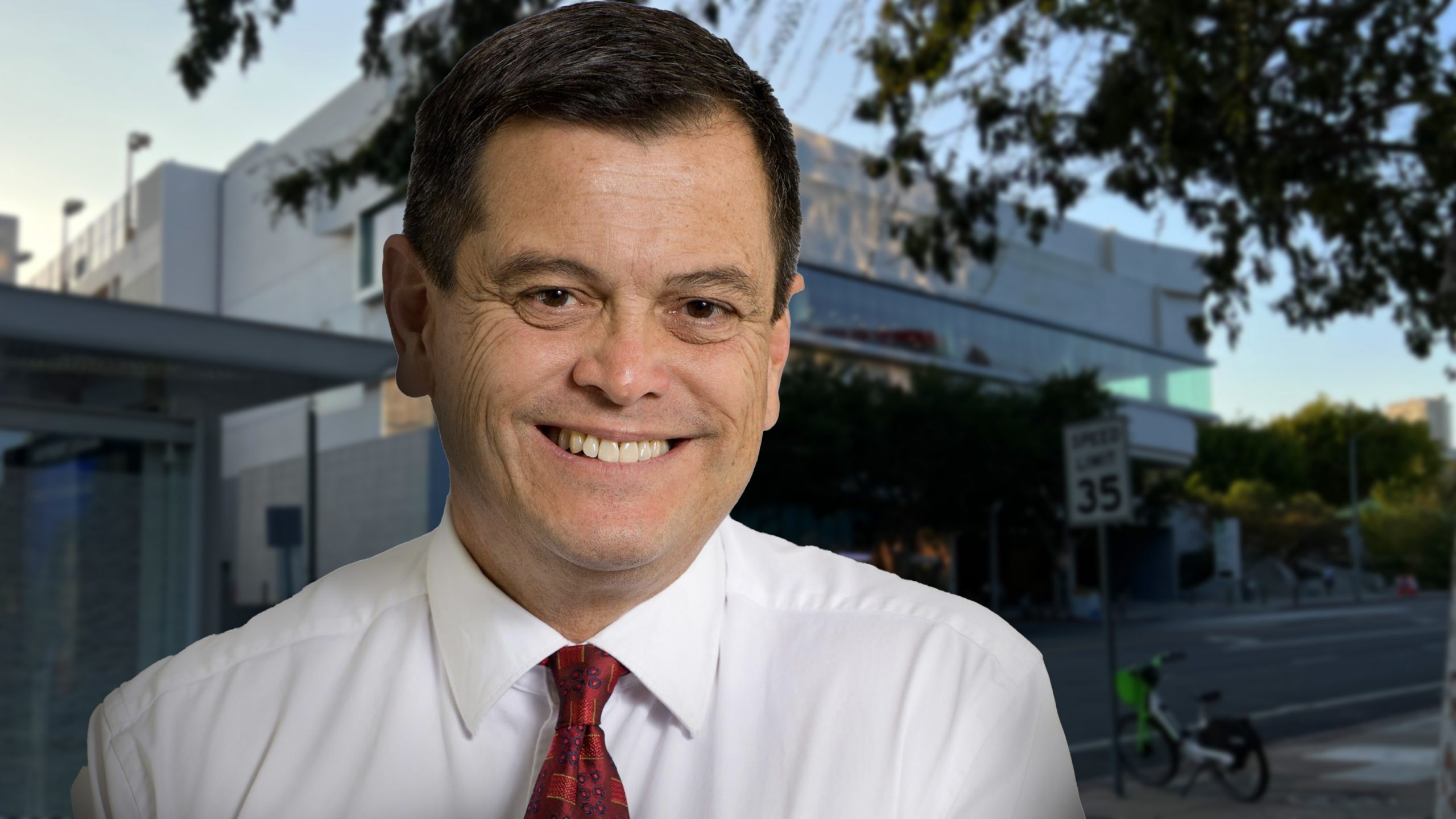 I am a firm believer that you should vote for your dreams, not your fears. I am in the best position to get our City back on track and move us forward. I am the only experienced candidate that will offer fresh leadership.
We are told that this election offers us stark choices, neither of which are particularly encouraging. The current Council majority and Unite Here is pushing an inexperienced slate of idealogues who, if elected, will continue the divisive and disconnected policies we have been subjected to over the last two years. Or we can accept the Chamber of Commerce's position that we need to restore recently repudiated leaders who have a "proven" track record.
WeHo voted for change in 2020. Voters were tired of disconnected government, pay to play politics, dysfunctional Council deputies and negative headlines. Unfortunately, the change we got in 2020 simply brought in a generation of disconnected and arrogant leaders who are determined to impose their sanctimonious brand of woke politics on our community.
Today we complain about a City Council that does not listen to the residents, which is the same refrain we heard in 2020. The pre-2020 years were only a "golden era" if you were a developer or well-connected lobbyist.
As an activist in the City since the incorporation campaign, I have served on both sides of the podium. As an effective Council member, I led the efforts to take over Santa Monica Boulevard and turn it into a beautiful throughfare. I worked with residents to create Kings Road Park. I was responsible for passing the Eastside Re-Development Agency that laid the foundation for the City's now flourishing economy. After two terms I left the City noticeably safer, greener and prosperous.
But I never let go of my grass roots activism. After my time on City Council, I did not simply disappear. I love this City and I love working with the residents to make it better. I served six years as a block captain of the Eastside Neighborhood Watch. I am a proven "community organizer" who has worked to fight over-development,
protect tenants from displacement and make West Hollywood a safer place to live.
In 2022, when the Public Safety Commission voted to cut ten of our sixty deputies, I immediately began mobilizing the community against the cuts. While every non-incumbent candidate claims to be concerned about public safety, only Marquita Thomas and I testified before the City Council in June, when the deputy cuts were finalized, stating we needed more, not fewer deputies. While other candidates had the same opportunity to appear to oppose the cuts, apparently some candidates felt it was beneath their dignity.
We are faced with a crisis in public safety and homelessness, but our biggest challenge to move the City forward, is the public's lack of trust in City Hall.
I am not taking money from developers and I am not beholden to any special interest group. I will be a truly independent City Council member.
Because I am the candidate with a history of taking on City Hall on behalf of the residents, I am in the best position to restore credibility to City Hall and ensure that the residents have a real voice in City government.
Contact me at Martin4Weho.com and let's put West Hollywood back on track.