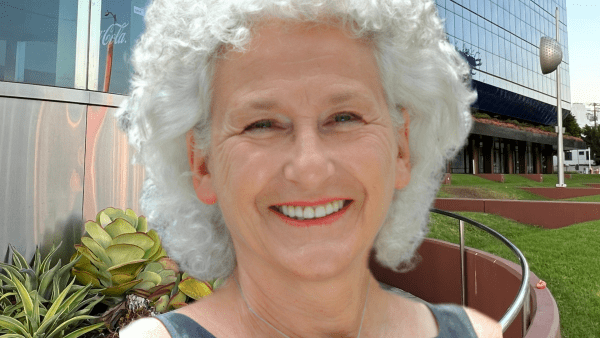 We have faced unprecedented challenges these last few years. Public safety concerns, homelessness, and housing affordability continue to plague our city. This is a time when experience matters most. During my time on Council, I've initiated policies and programs that promote public safety and resilience in our city. I advocated for additional public safety personnel to address the safety concerns of our residents and businesses, and voted against a budget that would include cuts to sworn Sheriff's personnel.
I've voted to protect our rent-stabilized housing and affordable units and I've consistently advocated for responsible development. I am the only member of Council who is pushing to strongly disincentivize developers from demolishing rent-stabilized apartment buildings. Existing rent-stabilized housing and the residents who reside in these units are the backbone of our city.
Since being on Council, I have advanced initiatives that focus on quality of life issues, such as the Commercial Sidewalk Cleaning Program, Art on Construction Fences, Parking Meter Grace Period, Eastside Parkway Beautification Pilot, Plummer Park Dog Play Area, Affordable Commercial Spaces, Monthly Tree Plantings, and a Small Business Task Force. These types of initiatives not only improve the quality of life for West Hollywood residents but, also, our businesses and visitors. My belief is that safe neighborhoods, clean streets, and a prosperous business community benefit everyone.
I began my journey in public service as a neighborhood advocate: I started as a neighborhood watch captain in West Hollywood West and grew into the elected position of neighborhood leader. I've been an appointed Public Safety Commissioner and Planning Commissioner. I had nearly two decades of experience in public service, right here in West Hollywood, prior to being elected to the West Hollywood City Council. I've been on Council for nearly eight years – I do my homework, I don't let special interests influence my votes, and I listen to community members – I have done my best to represent the residents of West Hollywood and make decisions that are in the best interest of the City.
It's almost comical that Unite Here Local 11 PAC is saying that I'm the "candidate of big business" when I have not taken money from any developers with projects in the pipeline. Over 80% of my contributors are West Hollywood residents and local businesses. Their candidate, Robert Oliver, has taken nearly $23,000 from developers or their representatives, and the Independent Expenditure (IE), "Friends of Robert Oliver," is primarily funded by big business donors, with $9,000 coming from developer interests to date. The Unite Here Local 11 PAC has spent over $65,000 to get Oliver, Byers, and Wright elected. Yet, the best they can do to promote them is to tell lies about me. 
West Hollywood is where I live, work, and play. I've lived here for over 30 years, both as a renter and a homeowner. I started my market research business here. My parents, sister, and adorable rescues, Suki and Sammy, also call West Hollywood home. Recently, I earned my Master of Public Administration with a Concentration in Emergency Services Management, so, as a public official, I can be even more prepared to face future challenges. Like you, I love West Hollywood, and respectfully ask for your vote. To learn more about me, please visit www.meister4weho.com.