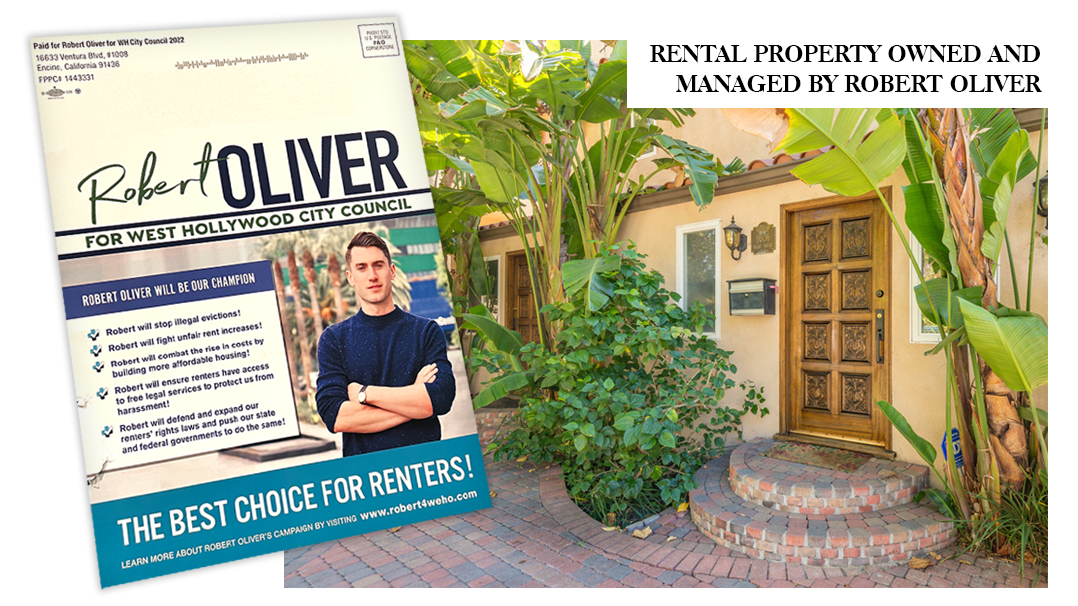 West Hollywood City Council candidate Robert Oliver is a landlord too. Oliver and his partner purchased a duplex on Rugby Drive in 2017 for $1,995,000. Despite prior statements of having lived in the city of West Hollywood for over 10 years, the public records show that Oliver moved into West Hollywood five years ago.
WEHOville became aware of Oliver's status as a landlord when we received a letter from a friend of Oliver's tenant.
"Just saw Robert Oliver's website saying he supports renters rights. I'm friends with his tenant on rugby, he had to go back to London for 5 months and asked if he could sublet his place and Robert said absolutely not. How can he say he supports renters but he won't let his own tenant save thousands of dollars when he needs to leave? That's BS."
During the debates Oliver indicated that he worked with his husband in their family business but never indicated he was a landlord. His ballot statement also does not include any mention of being a property owner.
Oliver may have also slipped his landlord status from UNITE HERE Local 11, who described the candidate as a lowly restaurant employee who understands hard work.
Their rental unit, a 2bedroom 2bath, was leased on 9/25/20 for $4,100 per month. According to CoreLogic the property has a current market value of $3 million.
WEHOville reached out to Robert Oliver for comment and he did not reply..