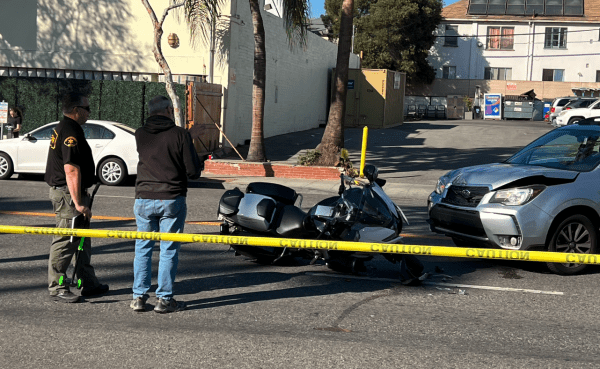 A sheriff's deputy was involved in a crash that happened Sunday in West Hollywood.  
The collision occurred at around 10:45 a.m. near Hayworth Ave. and Santa Monica Boulevard, according to the L.A. County Fire Department, which responded to the call.
One person was reportedly taken to the hospital. It is unknown if that person was the deputy.