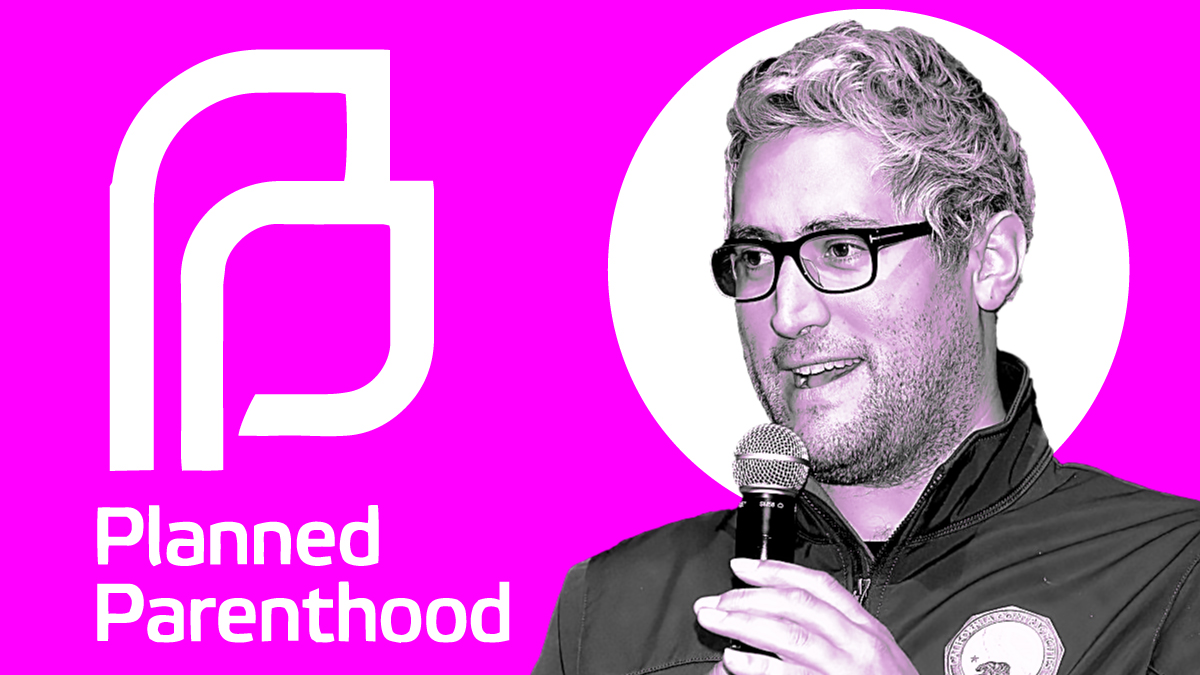 UPDATE: County rescinded and re-authorized the contract when Councilmember John Erickson recused himself at Council's meeting Monday night.
West Hollywood will likely rescind its $89,446 contract with Planned Parenthood — but only temporarily.
City staff are recommending that Council yank funding for the organization — one of 31 social service agencies whose contracts were approved in September — in order to correct what they're calling a "processing error."
"The Planned Parenthood agreement should be reprocessed separately to allow the Councilmember who is employed by the organization to note recusal for the record," the staff report reads.
The councilmember it refers to is John Erickson, who is Planned Parenthood Los Angeles's Interim Vice President of Public Affairs, Communications, and Marketing, according to his LinkedIn page.
The city is allowed to enter into a contract with a 501(c)3 nonprofit entity that employs a city official if certain procedures are followed, specifically disclosure of the interest and recusal for the record — measures that were evidently not taken at City Council's meeting on Sept. 19 when the contract was approved originally.
"Reprocessing the agreement provides an opportunity to reflect the recusal for the record," the staff report reads. "There is no change to the substance of the agreement or funding that the City Council authorized on September 19, 2022."
The services Planned Parenthood is contracted to provide include STI testing and treatment, HIV testing, and PrEP and PEP, along with "reproductive and sexual health services and education to West Hollywood community members."
City Council will likely follow staff recommendation by immediately re-authorizing the contract at their meeting Monday night.
PARTISAN PERILS
Controversy arose this fall when Erickson and other councilmembers voted not to allow the Chamber of Commerce's candidate forum for WeHo City Council candidates to be broadcast on WeHoTV, citing the Chamber's indirect support of certain candidates over others.
"City dollars are going to–in my opinion–a political entity, which is why I pulled this item," Erickson said at the time. "It is a very interesting situation with a partisan political organization deeply involved in this election. We've all sat at the events where they've said, 'we have to take our city back this next election.' And those are public dollars that are sponsoring those events where political statements are being made, and I do have a problem with that."
Planned Parenthood has spent nearly $5 million on California candidates, ballot measures and other committees in the 2021-2022 election cycle, according to the Secretary of State — including over $200,000 on Councilmember Lindsey Horvath's race for County Supervisor, according to the Los Angeles Times.