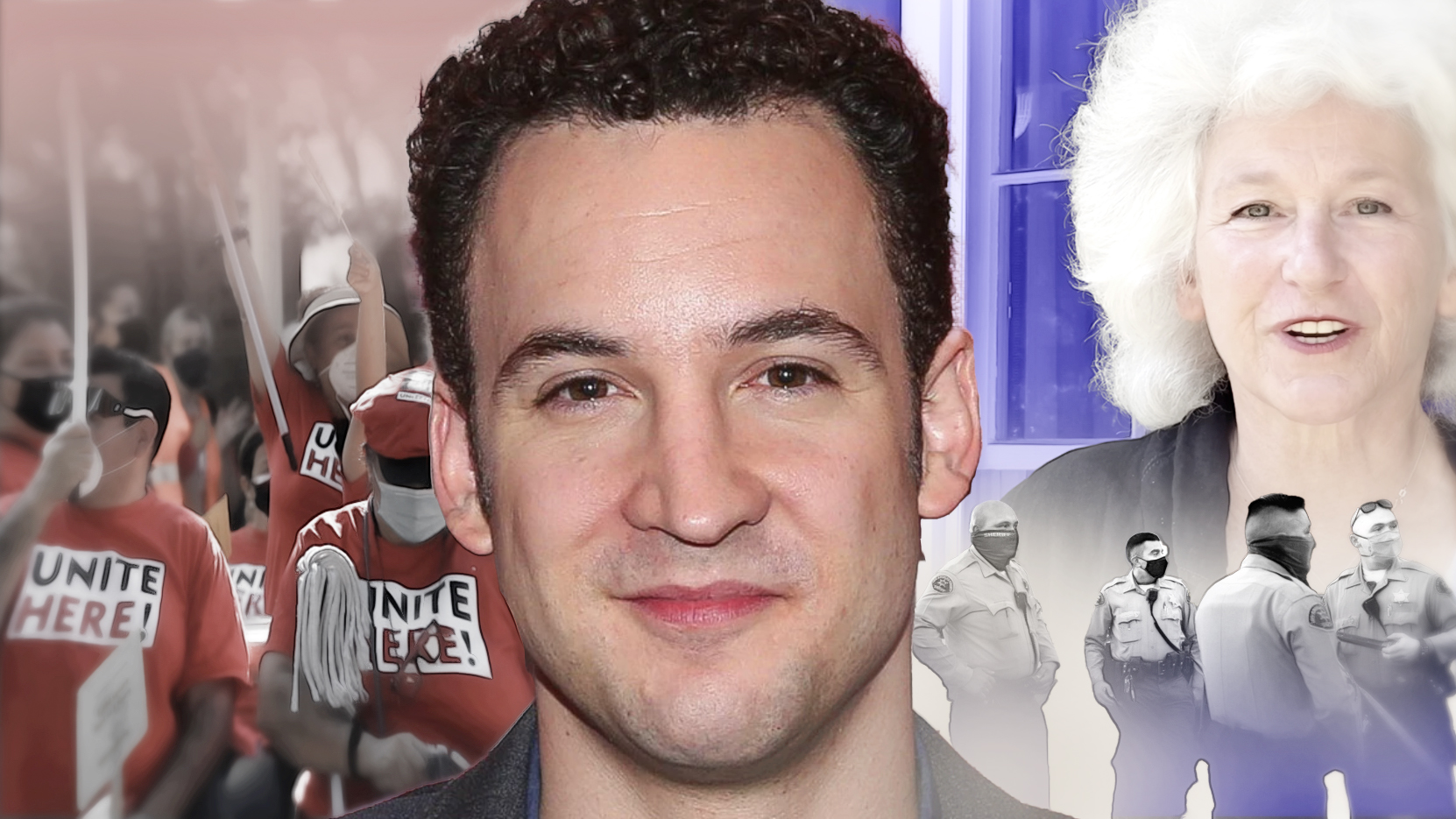 He got UNITE HERE's stamp of approval, but he's a huge fan of their sworn enemy Mayor Lauren Meister
WeHo City Council candidate Ben Savage received a public shoutout this weekend from a hitherto unknown fan — UNITE HERE Local 11.
The labor union's Co-President Kurt Pederson on Friday released a statement, which Savage shared on his Instagram, praising the actor for his longtime membership in SAG-AFTRA and the Director's Guild of America, as well as for his support of the minimum wage raises passed by City Council this year with help from Pederson and the union.
"Unlike some current and former West Hollywood Counclmembers who call themselves Democrats but at the same time disparage unions, Ben Savage has not forgotten his roots," Pederson wrote. "We are glad that proud Union members like him are seeking elected office."
Thus far in the campaign season, Savage has positioned himself as slightly right-of-center in the spectrum between ultra-progressives like Chelsea Byers and law-and-order-style candidates such as John Duran.
The candidates UNITE HERE is supporting — Byers, Robert Oliver and Zekiah Wright — have all expressed varying levels of approval for WeHo City Council's decision to defund the sheriff's department this past summer, another strategy hatched by the labor union.
Savage, however, has not advocated for the sort of "re-imagining" of law enforcement pursued by UNITE HERE.
On his campaign door hanger, Savage writes, "As your City Councilmember, I will support law enforcement officers, providing them with all the resources needed to keep residents, businesses and tourists safe, and increase funding for community safety partners like Blike by Block, MET team health services and clinical case workers."
At WEHOville's Fourth of July BBQ, he told attendees, "I want to help (Mayor) Lauren (Meister). I think she needs some support and I think she needs some backup."
Meister was the only councilmember to vote no on reducing the number of sheriff's deputies patrolling West Hollywood streets. Her refusal to toe the line incensed UNITE HERE, which had supported Meister in her previous election, and the mayor has now found herself in their crosshairs, with the union having spent thousands of dollars so far to try to prevent her re-election. 
Pederson's statement mentioned the recent alliance of UNITE HERE and a slew of high-profile Hollywood figures in boycotting the Chateau Marmont, which forced the hotel to agree to terms through highly publicized protests and demonstrations. 
Whether UNITE HERE's words of support for Savage constitute a full-throated, 11th-hour endorsement — or whether they're just clickbait — remains to be seen.
When we asked Savage what he thought of UNITE HERE's statement, Savage told us this: "It was nice of them to recognize my longterm union membership. As a councilmember, I will always do what is best for West Hollywood residents and businesses."
Election Day is Tuesday, Nov. 8.