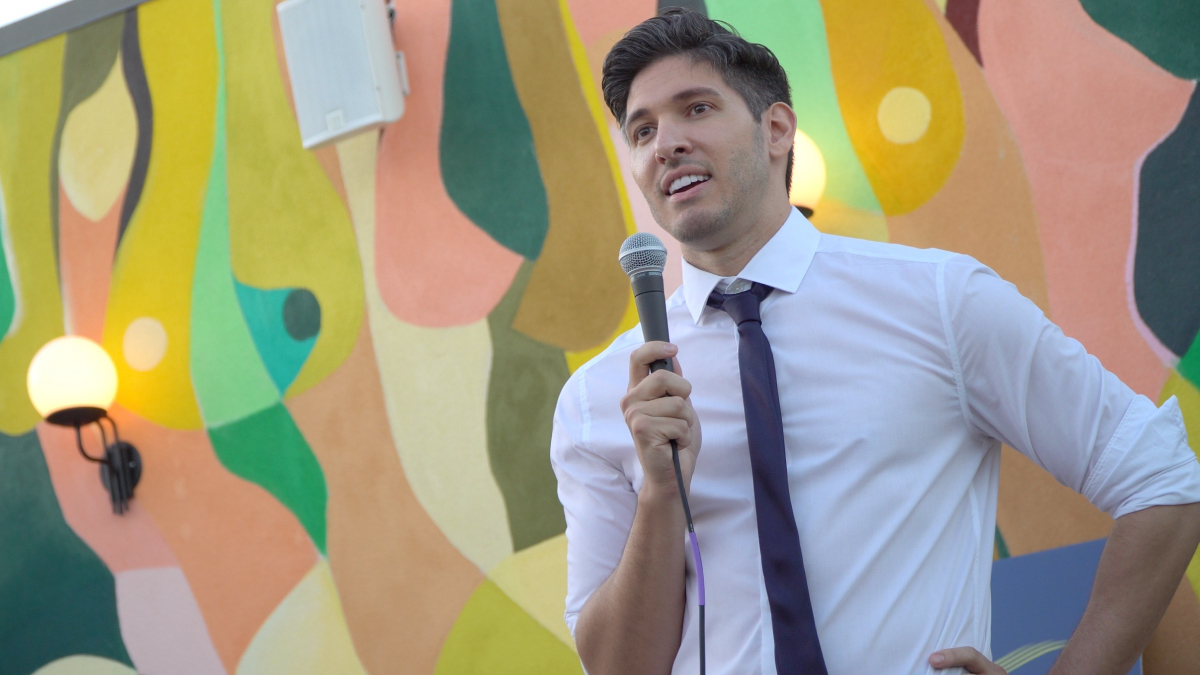 Thank you, West Hollywood.
I want to start by saying thank you to everyone who has reached out to me asking me how I'm doing. I can't possibly put into words how grateful I am for those of you who supported me and put your faith in me.
The residents of West Hollywood were very unhappy with the change that they voted in in 2020, and most people's priorities were to elect sane, safe, tried, and trusted people to restore not just normalcy, but civility, back to city council. Which is completely understandable, given the changes we've gone through in the last few years.
While I'm disappointed that I didn't win, I still find myself smiling from ear to ear. It was a really great experience, I learned a ton, met a lot of awesome people, and I truly enjoyed myself every step of the way.
Plus, the message of my campaign – that we can work together to come up with solutions that work for everyone, and move the city forward – still resonates even after the polls have closed.
To me, that made the campaign a success. I am so humbled and thankful to everyone who voted for me, volunteered on my campaign, hosted events, spread the word, knocked on doors, made phone calls, you name it. I couldn't have done this without you, and I wouldn't have wanted to! You are what made campaigning so much fun. Thank you. I also want to give an extra special shout-out/thank you to the City Clerk's office, specifically Melissa Crowder.
I can't even explain in writing, while simultaneously doing it justice, how much work she puts in to make all of this happen, and happen smoothly. In addition to her actual duties as the City Clerk, which is a list so long it would make Martin Luther's look short and poorly thought out, she worked with every single one of us candidates, guiding us through the process of getting all of our documents in, making sure we signed in the right places, verified the signatures we got, and so much more.
The emails she got from me alone would've been enough to justify hiring a fulltime employee. Next time you're at city hall, or you go to a council meeting and you see her, thank her. Thank her for all of the hard work she does every day, and for all of the hours she put in making this last, and every city council election go so smoothly.
My campaign didn't have any financial backing from special interests, developers, unions, PACs, anything. We were truly a grassroots campaign, and we still managed to make an impact, and that was one of my goals. Meet as many people as I can, and do whatever I can to help them with the issues they're having. I'm still around, and I'm still going to do that.
If you do need help with anything, I'm more than happy to help you. My number is (323) 250-0992 and my email is still JC@JordanForWeHo.com (if this changes, I will update you). Congratulations to Lauren Meister, John Heilman, and John Duran! I look forward to serving them, council members Erickson and Shyne, and our community, in any way that I can. What's next for me? Well, firstly, I'm headed to the doctor's office to get an MRI on my knees. There are a LOT of stairs in this city, and canvassing was more brutal on my knees than all my years of football and track combined!

Jordan