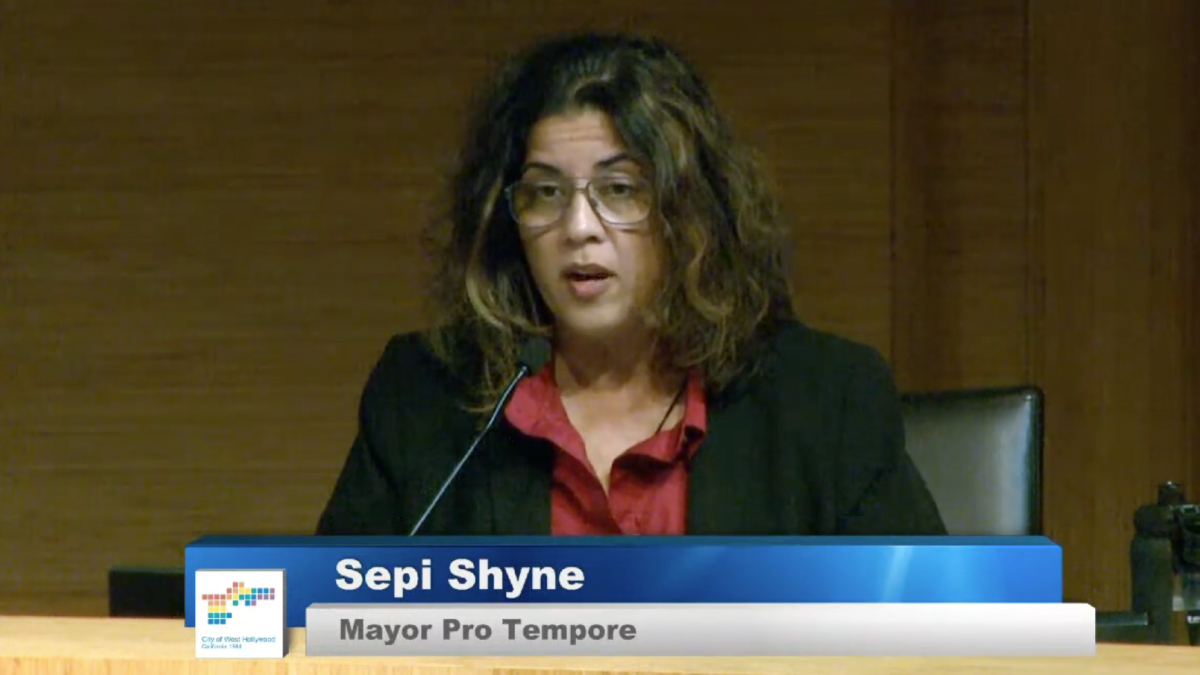 After public commenter Lynn Russell expressed her opinion at City Council's meeting Monday night that Councilmember Lindsey Horvath wasn't deserving of the governor's wife's endorsement, Mayor Pro Tem Sepi Shyne issued this stern rebuke during her councilmember comments:
"I have never in my life ever heard anyone say that a man got to where he was because of a woman helping him. It is absolutely the definition of misogyny and sexism.
And I've heard that so many times that this elected official got to where they were because "men helped them." "Politicians helped them." "Somebody must have helped them," and it's always about a woman. There's three women that said on this council and we all share and receive misogyny and attacks that are sexist.
That is something that I will address and continue to address, and that is wrong. It is wrong, it is wrong, and it's even worse when a woman says it against another woman.
I will not disavow my endorsement of Lindsay Horvath. I took a long time to make that decision and my endorsements are not made lightly. My work with Lindsey on this council has shown me her incredible integrity, her intelligence. She shows up. She shows up when no one else does, and she takes risk. And she makes the votes that she does even when it might not benefit her.
And that says a lot to me about her integrity, and who she will be when she is elected to the county Board of Supervisors. And I truly, truly hope that tomorrow that happens, and that more and more and more women like Lindsey Horvath are elected.
Whatever you may have thought about her, give her a call and sit down and talk to her. Don't put it in a blog don't do it anonymously as an attack — that does nothing. That doesn't bring our community together."