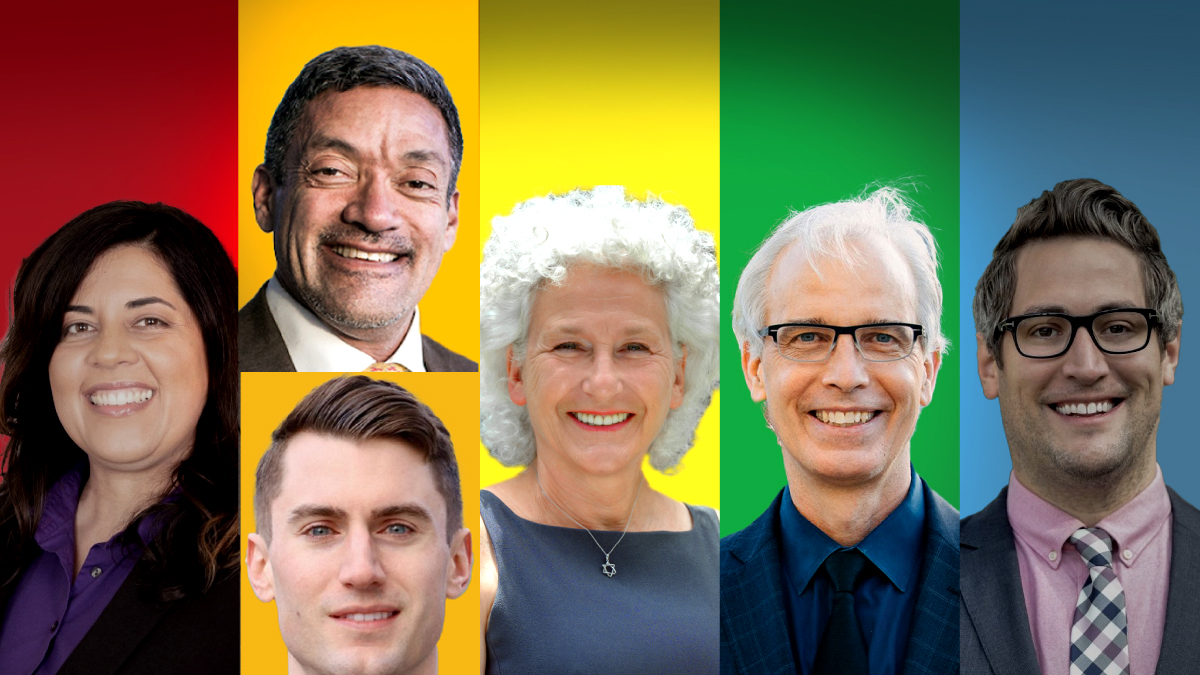 John Duran kept his lead over Robert Oliver as new vote counts were released in West Hollywood's City Council elections on Saturday.
As of 4 p.m., Duran had captured 10.35% of all ballots cast or 2,487 votes, while Robert Oliver had 2,403 votes, a deficit of 84 votes. The two have continued to rank at third and fourth place respectively.
In first place, Mayor Lauren Meister had 4,070 votes or 17.34% of all the ballots cast. Former Councilmember John Heilman (2,708 votes) was holding at second place.
An advocate for WeHo's neighborhoods long before she became a councilmember, Meister once again proved she has a major bloc of residents solidly in her camp. Her upcoming third term will be her final one, as dictated by city law.
A founding father of West Hollywood, Heilman was first elected to Council when the city was incorporated in 1984, and he served through 2015 when defeated in the March 2015 election. Heilman ran in the June special election that year for the open seat left by Jeffrey Prang and was successful, and then served until his ouster in 2020. He will return to serve his 10th term (his third and final since term limits were passed).
Duran, too, lost a re-election bid in 2020 after many years of service on the council. Victory would represent a major comeback story for the longtime city leader, a sign of redemption from voters whose confidence in him had waned after a period of personal drama and scandalous headlines.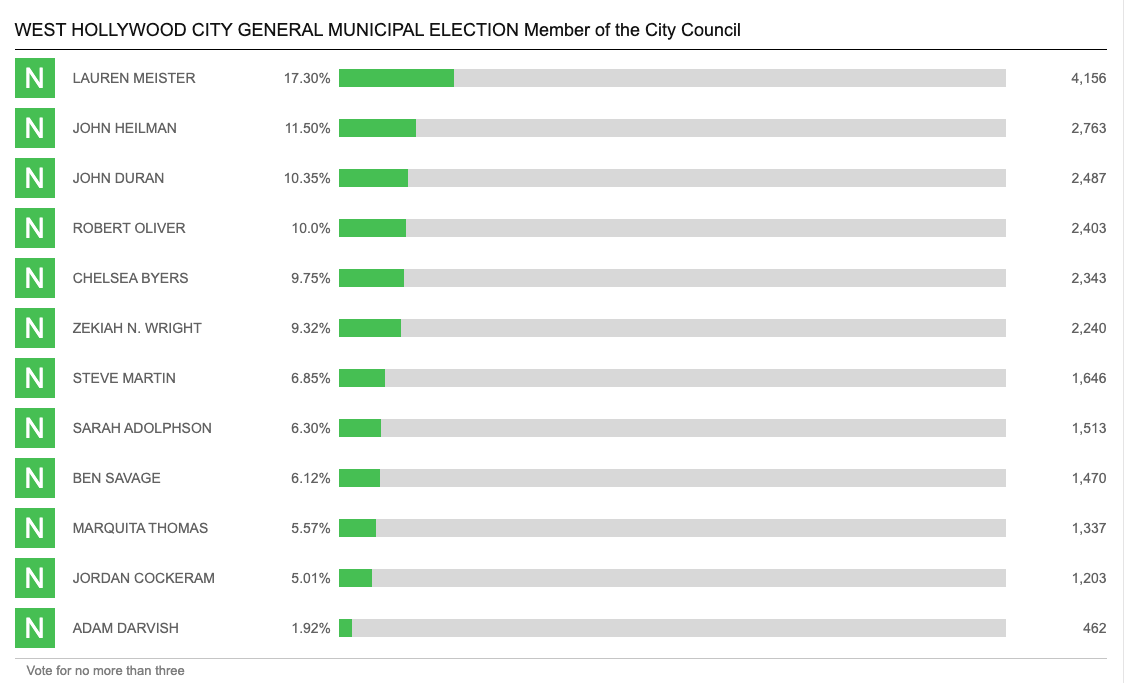 Even as ballots remain to be counted, the results suggest a backlash against the progressive tilt Council has taken on since Mayor Pro Tem Sepi Shyne and Councilmember John Erickson were elected in 2020. Together with outgoing Councilmember Lindsey Horvath, they used their majority vote to push through controversial minimum wage raises and other ultraprogressive policies sought by the UNITE HERE Local 11 labor union, which assisted their campaigns.
If Meister, Heilman and Duran's numbers hold, they are a clear signal that voters want the city to be run like it used to be — by the old guard.
But a mere 78 votes separate Duran and Robert Oliver, the most well-funded candidate in the race. Oliver, a Public Safety Commissioner, is backed by a slew of wealthy developers as well as UNITE HERE, whose influence over city affairs would likely continue should Oliver win a place on City Council.
The count will continue until final certification, anticipated on Dec. 5.
This story is developing.