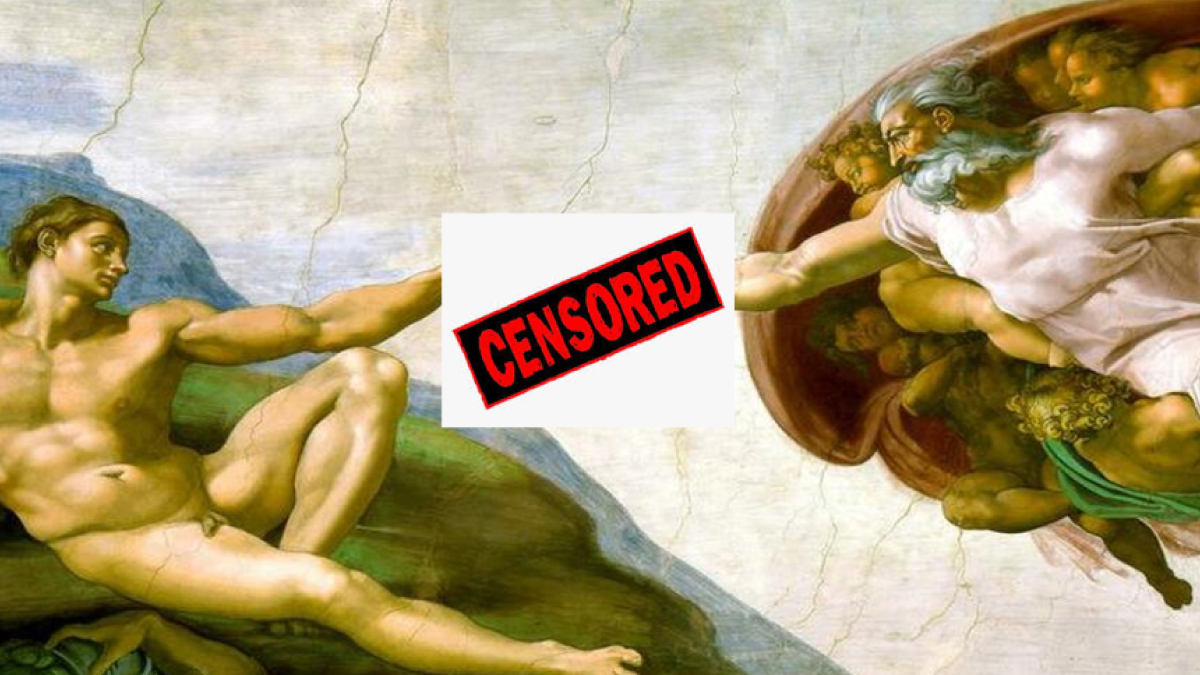 In this article for the GAY & LESBIAN REVIEW I discuss how museums have historically erased the queerness of the artists in their collections.  If an artist is heterosexual, such as Picasso, exhibitions may disclose everything you always wanted to know about his female muses but, up until recently, if you attempted to bring up the impact of an artist's queerness in their work, the museum's response was usually that such talk was "irrelevant" or "reductive." For more information and related articles, please check https://glreview.org/
For any art lover, Florida's infamous "Don't say gay" law is a painful reminder of how a similar policy, aimed at erasing queer visibility, has been a mainstay in Western art museums for centuries, all the way to present time. While there has been significant progress in the last few years, the presence and recognition of LGBT art in major museums is still somewhat tentative and far from secure.
What makes the art world's erasure of queer art even more galling is the fact that LGBT artists have played a transformative role in Western culture throughout its history. You would never know that from visiting museums, most of which have held to a double standard when discussing an artists' sexuality. If an artist is clearly heterosexual, such as Picasso, exhibitions may disclose everything you always wanted to know about his "female muses." But up until recently, if you attempted to bring up the impact of an artist's queerness in their work, the museum's response was usually that such talk was "irrelevant" or "reductive." And while it's hard to place a value on the relevance or importance of any artist, the raw market value of a painting is at least one measure. Andy Warhol's Marilyn Monroe just sold for $195 million. Michelangelo's David, anyone?
In the catalog for the exhibition In a Different Light, artist Nayland Blake explains why LGBT art has been at a special disadvantage historically: "Queer is the only culture and identity not transmitted through family. In fact, it contradicts family identity. The history of queer art is fragile, not meant to be written." Nevertheless, despite the cultural taboos and intergenerational barriers, queer art manifests itself in virtually every culture and medium, from Egyptian tombs to Renaissance sculptures through modern performance art. But museums have avoided discussing anything related to gender identity or sexual orientation, afraid of creating controversy or losing funding from the generally conservative Boards of Trustees. Because of this erasure, there's very little queer visibility and few positive images.
There are endless examples of this erasure by museums. One of the most glaring is their treatment of the intimate and crucial seven-year relationship of Jasper Johns and Robert Rauschenberg, from 1954 to 1961, which wasn't discussed openly by any major museum until the show Hide / Seek: Difference and Desire in American Portraiture opened at the Smithsonian in 2010. Three years later, a MOMA show sent the couple back into the closet, describing them as "friends in dialog with each other." A 2017 Rauschenberg retrospective, also at MOMA, described them as having an "intense partnership," but chose to emphasize Rauschenberg's child from a brief relationship with a woman.
Another example takes us back to the first Warhol retrospective at MOMA, in 1989, which excluded all of his groundbreaking gay-inflected work. Or take the 1999 exhibit titled The American Century at the Whitney, which avoided all mention of the gay artists' sexuality except when they had a connection to AIDS. Robert Mapplethorpe's exhibition The Perfect Moment, which opened at Washington's Corcoran Gallery weeks after the artist's death from AIDS in 1989, was canceled when Senator Jesse Helms succeeded in shutting it down as "obscene." Following this scandal, the art establishment largely knuckled under to pressure from conservatives, mounting no major museum exhibition of queer art until Hide / Seek two decades later.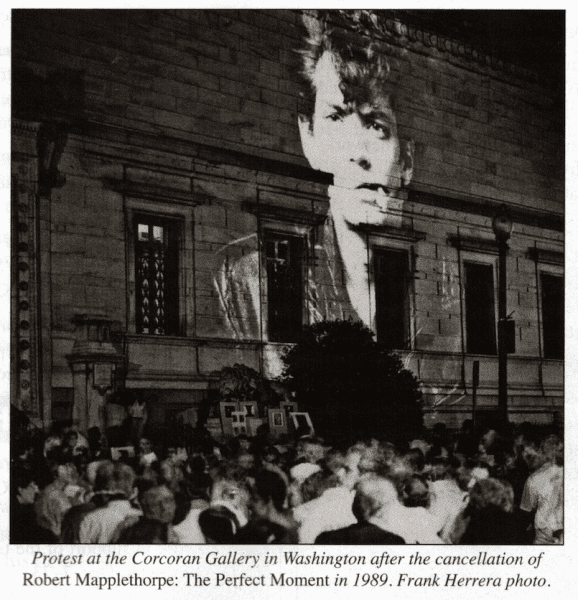 Artist Doron Langberg warns: "In art, depictions of heterosexual desire can represent war, peace, God, anything you want, but the erotic images constructed by queer artists are immediately pigeonholed as pornographic to straight eyes." Philip Kennicott, the Pulitzer Prize-winning art critic for The Washington Post, summarized it beautifully: "The art world needs to confront a long record of hiding the outstanding contributions of queer artists, keeping them in the closet."
It doesn't help that popular culture has been an active accomplice in this conspiracy. The Michelangelo biopic The Agony and the Ecstasy (1965) obliterated his crucial relationship with Tommaso dei Cavalieri and focused instead on his connection with Vittoria Colonna. This travesty continues today. The New York Times review of the 2022 miniseries Leonardo notes that the plot is built around the artist's romance with an invented female character, but the piece goes on to say: "In the 21st century, not to play one of history's famously gay figures as notably gay seems borderline homophobic."
All that said, there is some good news in the horizon. Some museums are finally stepping up by acknowledging the queer heritage in their collections. Inspired by the Tate Gallery's 2017 exhibition Queer British Art, museums around the world, such as the Prado in Madrid, have followed suit. Helping the cause is the increasing number of LGBT curators in museums as well as a growing number of galleries showing queer artists like Christina Quarles and Louis Fratino. As these artists reach critical mass at galleries, some of their work will start to make it into museums, as that of Kehinde Wiley and Salman Toor has recently done. There are also a number of museums devoted exclusively to queer culture, such as the new Queer Britain in London and the venerable Schwules Museum in Berlin. And there's the hugely anticipated American LGBTQ+ Museum, which is set to open in New York in 2026. These spaces will allow a broader and more reflective study of queer culture, showing young LGBTQ+ generations how they come from a magnificent lineage of queer trailblazers.
Ignacio Darnaude is an art writer, lecturer and film producer. He is currently developing the docuseries Hiding in Plain Sight—Breaking the Queer Code in Art.