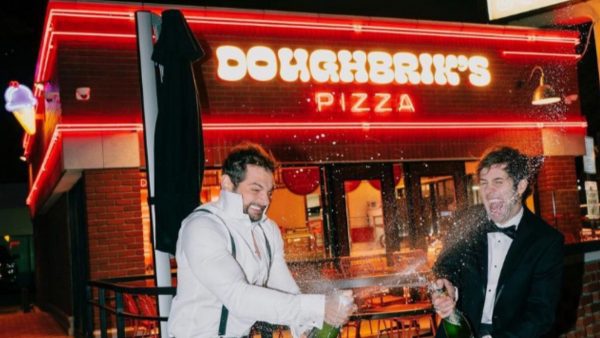 A new pizzeria on Sunset Blvd. comes with a slice of fame.
YouTube sensation David Dobrik opened up the doors of his new restaurant, Doughbrik's Pizza, on Saturday as a line of fans and diners stretched down the street.
Dobrik hails from Slovakia and found early success on Vine before starting his YouTube channel. He is known for being the leader of the Vlog Squad. Dobrik's channel was the fifth most-viewed channel on YouTube in 2019.
Doughbrik's Pizza is located at 8363 Sunset Blvd.