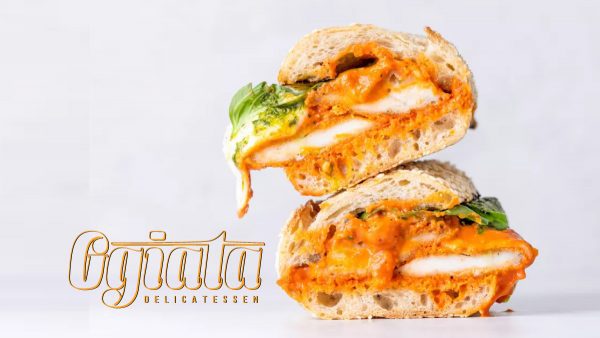 Irv's Burgers has a yummy new neighbor.
Ggiata Delicatessen is opening its second location this week at 7998 Santa Monica Blvd. in West Hollywood, right next to the recently re-opened burger joint.
The original Italian sandwich shop was started two years ago on Melrose Ave. by three New Jersey natives as a pandemic-era homage to their hometown.
Ggiata occupies 1,000 square feet of bright, airy space with room for 20 diners when including outdoor seating, according to LAeater.com.
Try the new bodega cheese steak or enjoy the chicken parmesan on seeded baguette, a fan favorite.
Ggiata is open daily from 11 a.m. to 7 p.m.
If you know how to pronounce "Ggiata," please enlighten us in a comment below!