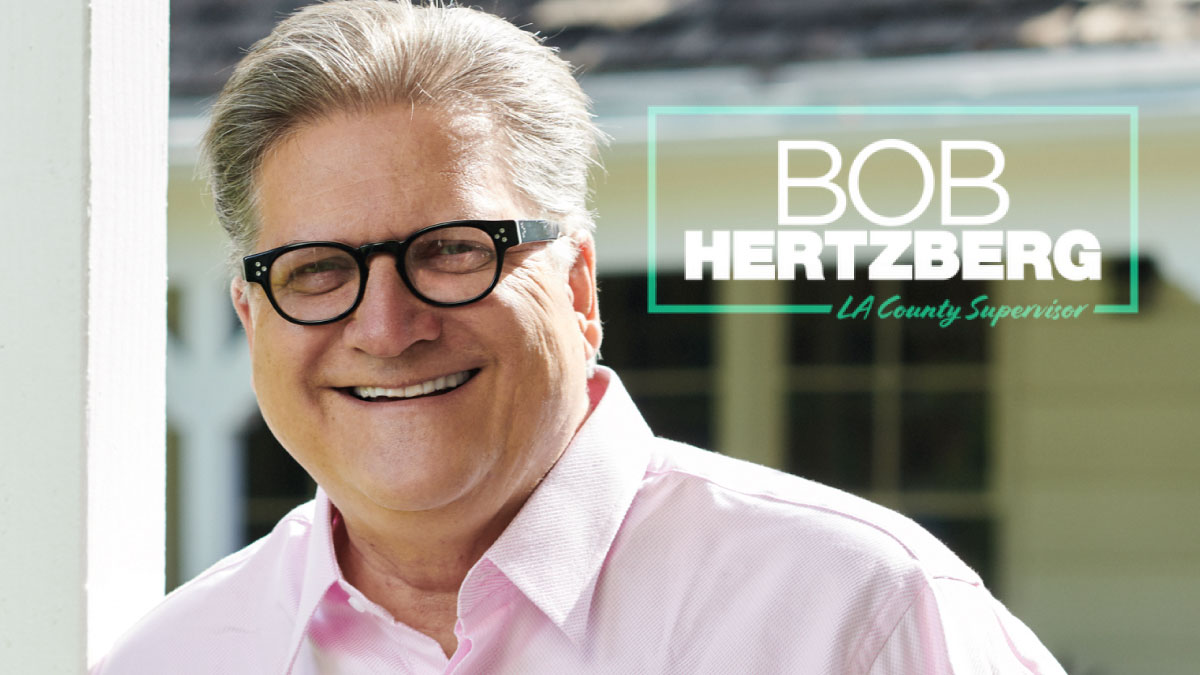 Sen. Bob Hertzberg conceded the race for County Supervisor to his opponent, WeHo Councilmember Lindsey Horvath, as votes continued to be counted.
As of Thursday, Horvath was 19,542 votes ahead of Hertzberg, with a total of 227,561 to his 208,019.
Hertzberg released a statement to his supporters Thursday.
"With the most recent ballot update, it is clear to me that Lindsey Horvath will be our next County Supervisor. I want to offer my most sincere and humble congratulations to Supervisor-Elect Horvath. The challenges that we face as a County are extraordinary and it will take someone with Lindsey's work ethic to be successful.
I believe, with every fiber of my being, in the honor of public service. My decision to run for Los Angeles County Supervisor was not a political stepping stone– I ran because I felt the county needed my experience and approach to public service- I work across party lines, I tackle the toughest problems, and I work around the clock until we've found a solution.
I don't have the words to thank everyone who worked so hard on my behalf. First and foremost- my amazing family, who supported me on this journey. I want to also thank my many friends, elected leaders, working families, and the women and men who make the county work. Thank you to the Governor, Lt. Governor, State Treasurer, Attorney General, US Senator, and so many of my colleagues and friends in all corners of the community.
I have met so many wonderful people from Chatsworth, San Fernando, Westlake Village, Hidden Hills, Agoura Hills, Calabasas, Malibu, Santa Monica, Pacific Palisades, Topanga, West Hollywood, Brentwood, Venice and all corners of the San Fernando Valley. On my first day in office, I promised to work just as hard on my last day, and that's exactly what I intend to do on November 30th.
I want to again wish Supervisor-elect Horvath the most heartfelt congratulations and success on her journey."