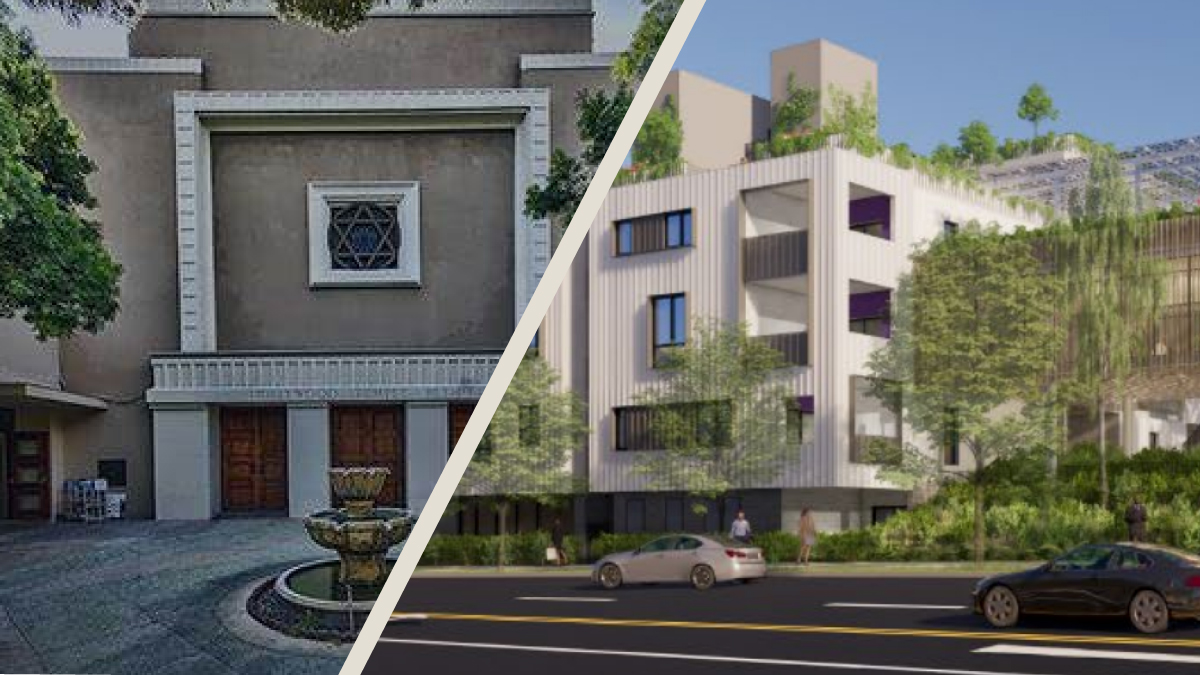 Over the objections of historic preservationists, the Planning Commission approved a permit to demolish the Temple Beth El and three related religious buildings at 1317 Crescent Heights to make way for a five-story, 90-unit multi-family residential building.
Built between 1952 and 1968 to house the temple, the complex was purchased by the Iranian American Jewish Center in 1997 and remodeled extensively three years later.
The staff report barely touches on the complex's history: "The existing church built in 1952 was reviewed during the 2016 Citywide Commercial Historic Resources Survey and found to not be eligible for designation as a state or local cultural resource."
Antique dealer Lynn Russell wrote in to the commission to express her concerns.
"Although the property was reviewed on the Commercial Survey it surprisingly received a 6Z Status Code the possible result of some arbitrary factors," she wrote. ( "6Z" is a code indicating not being eligible for historic designation through survey evaluation). "Beyond a survey, a property of this stature architecturally and as a religious facility, rightfully deserves an individual Cultural Assessment which theoretically makes it clear to the public at large and specifically the surrounding neighborhood. This was not properly executed, in this case perhaps in part due to the recent pandemic and factors of inaccurate and possibly arbitrary actions during a review process that should be more attune with correct procedure."
Victor Omelczenko, board president of the West Hollywood Preservation Alliance, also voiced reservations.
"Something is awry here," Omelczenko said. "Temple Beth-El, as well as the other three structures, warrants having a specific Historic Resource Assessment (HRA) conducted before any decisions are made about the four demolitions."
Commissioner Chairperson Stacey Jones shot down requests for a continuance.
"Disagreement with the assessment of the professionals that we have on staff is not grounds for a continuance," Jones said. "And if a person who is a professional as a historic consultant says that this property does not meet the criteria for historic designation and staff comes to the agreement that it also does not, then I tend to agree with the people who are paid to do this for a living."
The project can still be appealed to City Council.