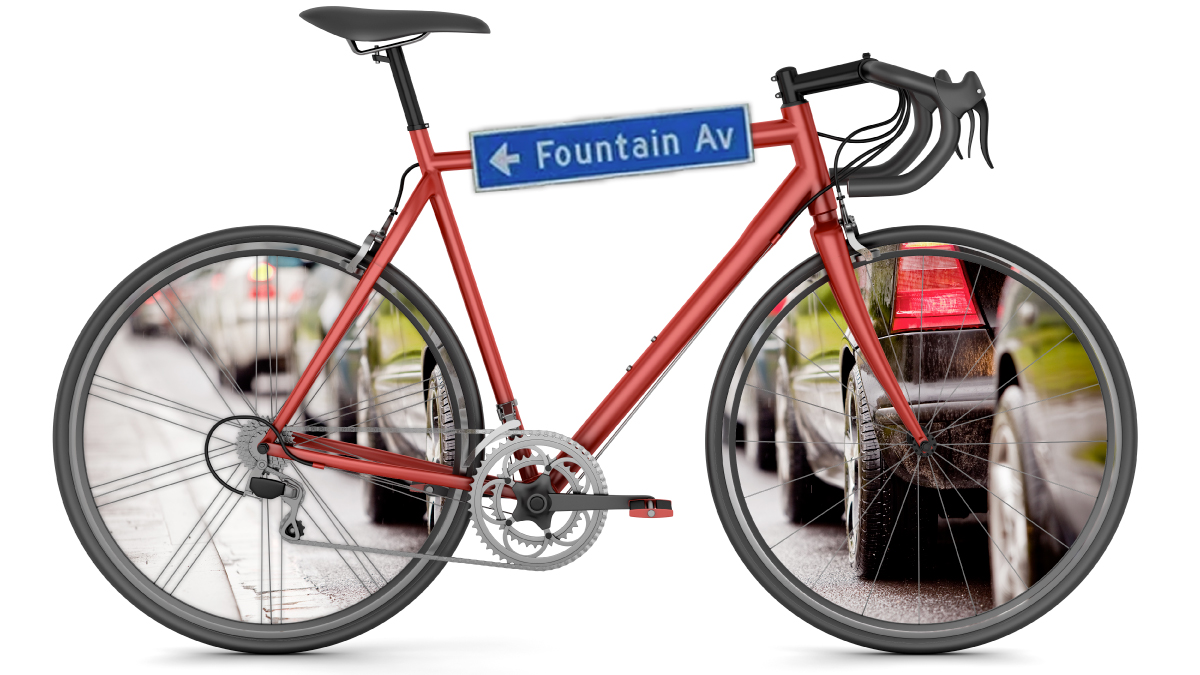 West Hollywood City Council approved a pilot project to install protected bike lanes on Fountain Ave. in spite of fierce opposition from residents who turned up to their Monday night meeting in droves.
"I own an incredible Rockhopper bike and I cannot wait to take Fountain," Mayor Pro Tem Sepi Shyne said.
The motion by Councilmember John D'Amico passed 5-0, with Mayor Lauren Meister expressing the greatest concerns.
"My goal is to make Fountain just safer, period — for pedestrians, making the sidewalks wider and and making it so that cars aren't speeding through and going over the curves and actually going into people's yards," Meister said.
She believed that city staff's failure to include a proper measure of how Fountain Ave. residents felt about the proposal left her with inadequate information to make an informed decision.
"We still don't have answers on where displaced parkers are going to go," she said. "And I just would hope that that would be something you would find out and fix before we start this pilot."
The two plans Council debated would both cause a reduction in parking spaces and might leave the road with only two lanes of vehicular traffic. Embarking on any construction project on Fountain Ave. will force the city to upgrade its sidewalks, almost all of which are noncompliant with ADA standards.
Council's decision sets the sidewalk improvements in motion. The bike lane additions and parking space removals are part of the pilot project, and so those plans may not be made permanent if the pilot is deemed unsuccessful.
"I'm completely in support of option one (protected bike lanes)," Councilmember John Erickson said. "I understand that change is not easy. It's hard. But I promise you, if it saves one life, it's worth the reward."