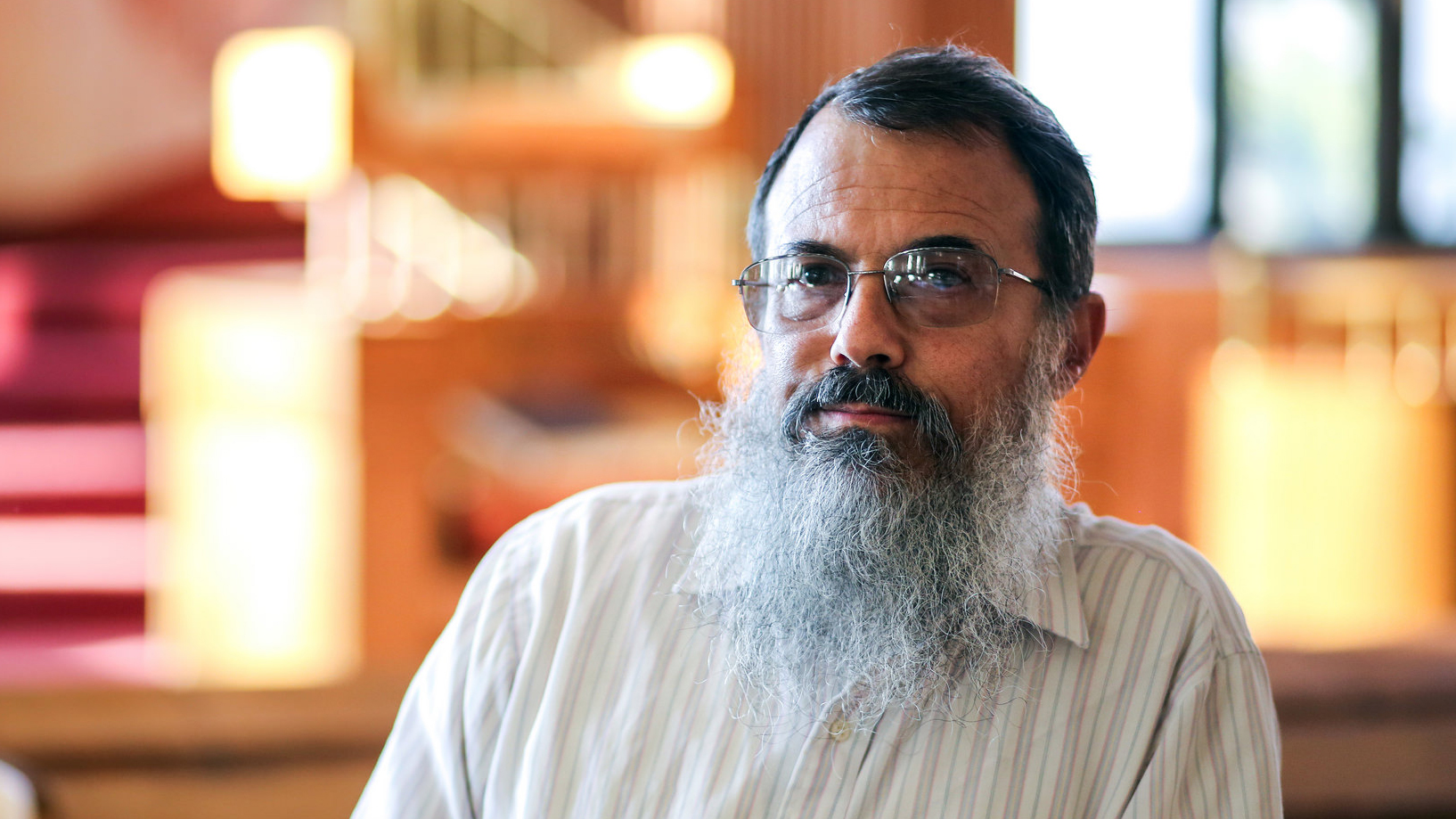 The City of West Hollywood's HUMAN RIGHTS SPEAKERS SERIES, presents "Roots of Peace" featuring Rabbi Hanan Schlesinger and Noor Awad.
Join us for a special Human Rights Speakers Series event in partnership with Roots/Shorashim/Judur, a Palestinian-Israeli Initiative for understanding, non-violence, and transformation. Roots/Shorashim/Judur has created and operates the only joint Israeli-Palestinian community center in the entire West Bank/Judea & Samaria. This center hosts social, religious, and educational activities for Palestinians and Israelis to come together to build trust and find mutual understanding.
Rabbi Hanan Schlesinger is an Orthodox rabbi and teacher who has been profoundly transformed by his encounters with Palestinians and the Palestinian people beginning in late 2013. He helped found Roots/Shorashin/Judur in 2014. Noor Awad joined Roots/Shorashim/Judur in 2016 where he currently organizes joint Palestinian-Israeli activities and speaks to visiting groups about his personal experiences living through the conflict as a Palestinian who has seen much tragedy, and in such conditions is motivated to work toward a political solution.
The City's Human Rights Speakers Series was established in 2000 to bring together the West Hollywood and greater Los Angeles communities to learn about and discuss human rights issues in a shared cultural and educational experience. The mission of the City of West Hollywood's Human Rights Speakers Series is to bring together diverse communities to learn about and discuss global, domestic, and local human rights issues, and racial equity and justice issues in a supportive environment.
This event is free and open to the public.
Validated parking will be available at the adjacent 5-story West Hollywood Park structure, limited to availability.
For more information about this event, please contact Andi Lovano at alovano@weho.org. For more information about Roots/Shorashim/Judur, please visit www.friendsofroots.net.