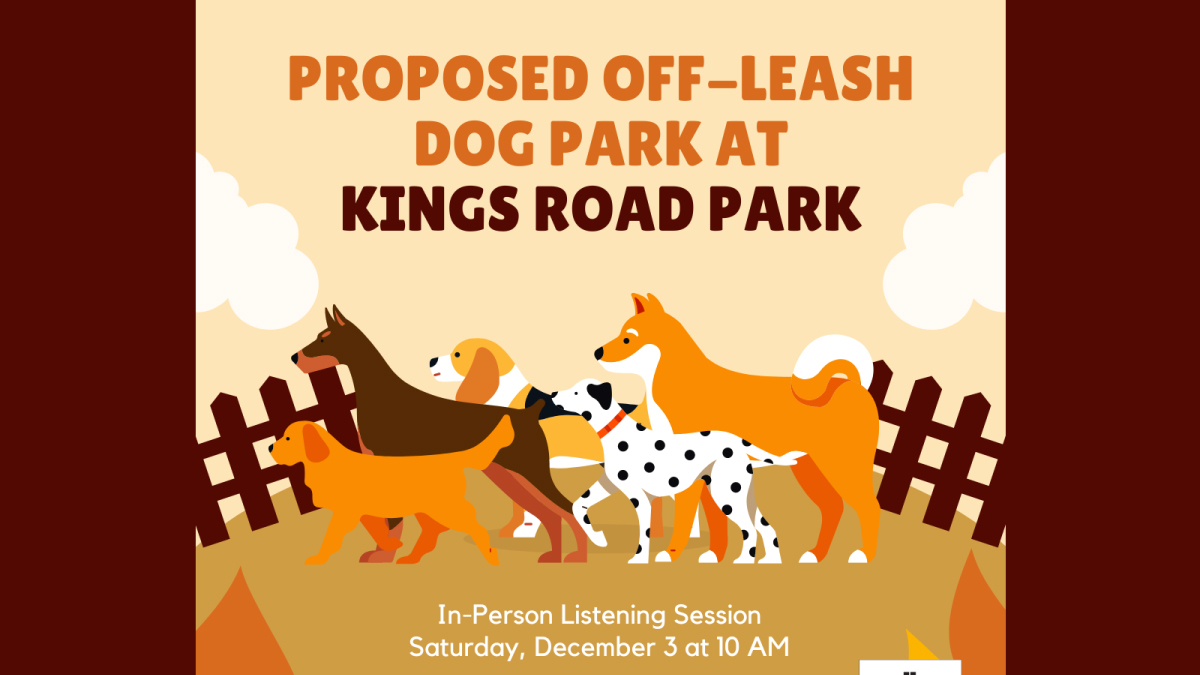 The City of West Hollywood wants to hear from the public about a proposed plan for an off-leash dog park at Kings Road Park. The City will host an in-person listening session, which will include City staff and members of a Public Facilities Commission Ad Hoc Subcommittee focused on the proposed Kings Road Off-Leash Dog Park. The session will take place on Saturday, December 3, 2022 at 10 a.m. at the Kings Road Park Community Meeting Room, located at 1000 N. Kings Road. The City invites all interested community members, neighbors, property owners, and stakeholders to attend. RSVP is not required.
Kings Road Park is a public neighborhood park featuring a winding series of contemplative and relaxing spaces filled with tropical and local foliage, a play area for small children, fountains and water features, benches for reading and socializing, and a community meeting room. The park is popular among families and caregivers with small children during the day and the grassy area towards the back of the park has also become a popular location for local community members to bring their dogs to play and interact.
All input provided at the Kings Road Off-Leash Dog Park listening session will be analyzed by City staff and members of the Public Facilities Commission as part of developing a recommendation to the West Hollywood City Council about the proposed project. The Kings Road Park Off-Leash Dog Park staff report from August 2021 is available on the City's website at: https://bit.ly/3CXVsUw.
For those unable to attend the listening session in-person, input may be submitted no later than noon on Friday, December 2, 2022 directly to the staff contact listed below.