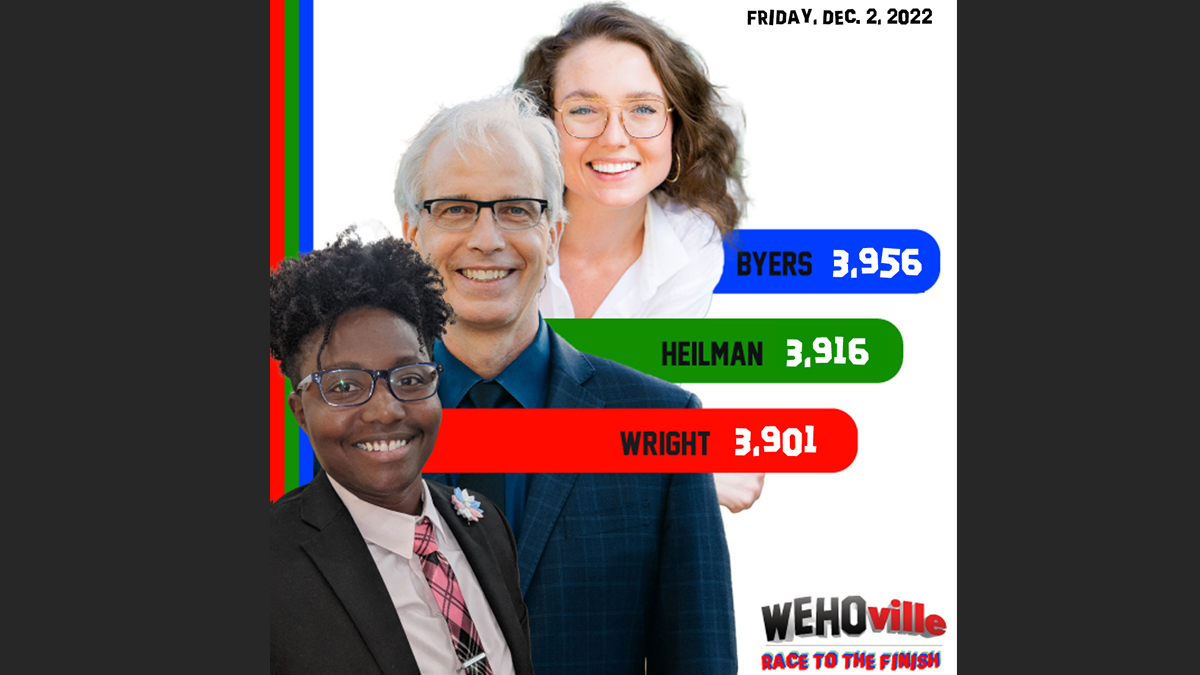 Votes trickled in to Friday's tally of the WeHo City Council election, leaving John Heilman (3,916 votes) holding on to his third-place finish by a mere 15 votes over Zekiah Wright (3,901 votes). Chelsea Byers (3,956 votes) remained in a distant second place behind Mayor Lauren Meister (6,059 votes).
Very few qualified votes are left to arrive. Since the previous tally, Heilman picked up only one more vote; Wright got four and Byers received three more.
Final results of the election will be certified Monday by Los Angeles County Registrar-Recorder/County Clerk.
The top three vote-getters in the race will each win a four-year term on West Hollywood City Council. Traditionally, all councilmembers will serve one year of that term as WeHo's mayor.