Gender issues loomed large over WeHo's leaders — but things might have played out very differently if roles were reversed.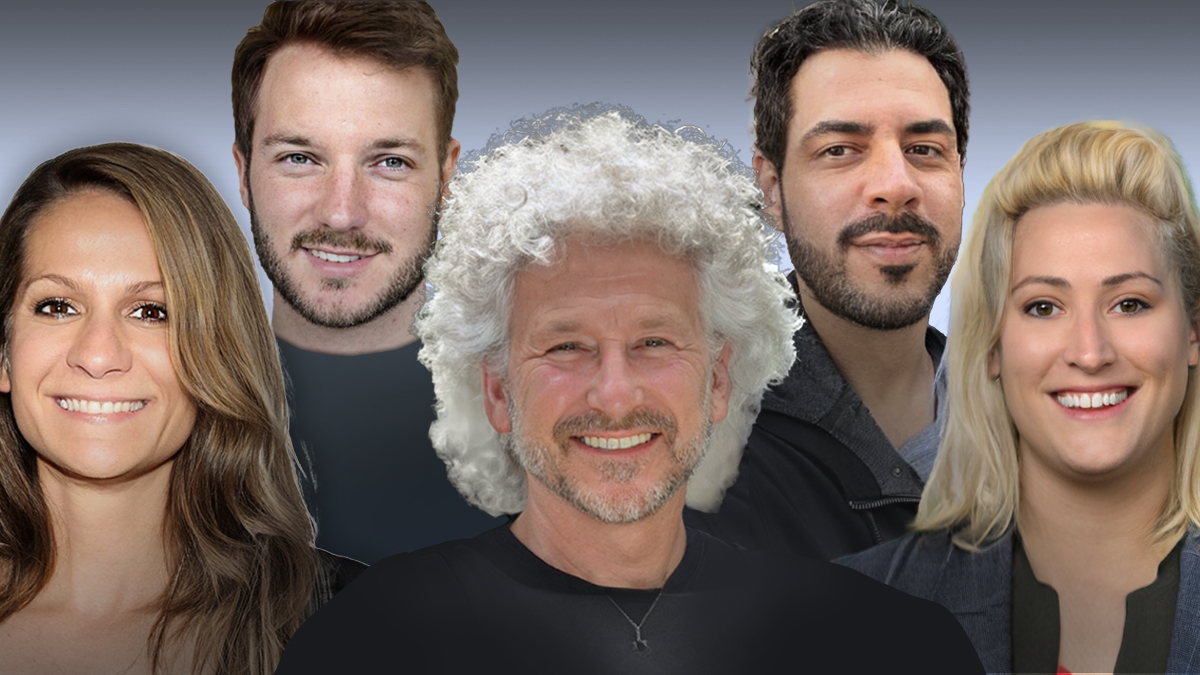 No issue has haunted the current roster of West Hollywood City Council like gender has. Over the past two years, gender issues seeped into debate after debate, on and off the dais — from the way WeHo's bathrooms should be designed, to whom the library should be named after, to how councilmembers responded to public criticism.
Despite being more diverse than it has ever been, the Council ironically was divided and discombobulated time and again by disputes about inclusion and the perceived pervasiveness of misogyny.
John D'Amico was accused of woman-hating when he implored voters to reject then-candidate Sepi Shyne back in 2020 (they mostly ignored his advice and she won in a landslide).
He in turn suggested misogyny was at play when his colleagues chose not to proceed with re-naming the library after Ruth Bader Ginsburg.
And then of course, there was the "S.H.E." — the scornful acronym for Sepi Shyne, Lindsey Horvath and John Erickson coined and popularized by internet hecklers and even some figures in the business community.
Horvath in particular weathered many low blows from the peanut gallery, such as being called a "streetwalker for developers."
But instead of turning the other cheek, Horvath used it to her advantage.
She made gender struggles a central part of her successful campaign for County Supervisor, using the overturning of Roe v. Wade as a rallying cry and assailing her opponent as a #MeToo monster, all while drawing new supporters to the polls.
And the Council repeatedly accused their online haters and those who opposed their agendas of being misogynists — particular WEHOville commenters.
Horvath lashed out at members of the public who objected to Public Safety Commissioner Nika Soon-Shiong's vendetta-style crusade against the L.A. County Sheriff's Department, attributing their opposition to being "rooted in racism and othering of people and community who have a different point."
Soon-Shiong herself said she was the victim of a "completely overwhelming amount of hate, misinformation, racism and misogyny."
Most recently, Shyne went off on a female citizen who wrote in to protest Horvath's endorsement by the wife of Gov. Gavin Newsom and suggesting men helped Horvath on her career path.
"It is wrong, it is wrong, and it's even worse when a woman says it against another woman," Shyne said during a packed City Council meeting.
Erickson, too, has had to put up with many instances of petty bullying.
The very concept of gender continues to evolve in the public sphere, and nowhere faster than here in WeHo.
This got us wondering: Would things have been different if the Councilmembers were of a different gender?
Would John D'Amico's scathing critique of Sepi Shyne have read as misogynistic if their sexes were reversed?
Would the public find Shyne's ultraprogressive ideas less open to potshots if she were a he?
If the S.H.E. had been composed of two men and one woman, would the name-calling have stirred as much resentment?
Would Horvath be our next Supervisor if she had been born a boy?
All interesting questions we'll never know the answers to.
But thanks to FaceTune, we can at least get a fun little glimpse of what that alternate reality might look like.
Readers, take it from here!