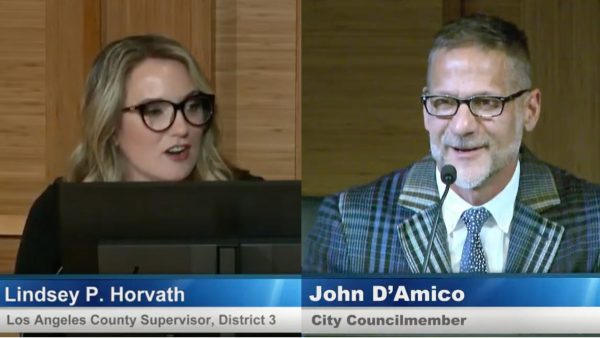 West Hollywood City Council bid a heartfelt farewell to councilmembers John D'Amico and Lindsey Horvath at their meeting Monday night, with tributes pouring in from community members and colleagues alike.
Horvath was sworn in earlier in the day to her new role as County Supervisor, while D'Amico begins a long-awaited retirement.
"While I see how staying for another 15 years could allow me to accomplish more, I also see why it's important for me to move on," Horvath said. "I look forward to working with and fighting for our city and our people in a whole new way as your county supervisor."
Mayor Lauren Meister congratulated Horvath on her tenacity.
"You knew what you wanted," Meister said. "You put yourself out there. You worked hard, and you did what others could not do."
Councilmember John Erickson recalled her support when he was deciding whether to run for City Council.
"At that moment when I was making a really hard decision, just to decide if I wanted to step up and run in a really crazy time, even before Covid, you gave me the strength when I didn't know I needed it," Erickson said.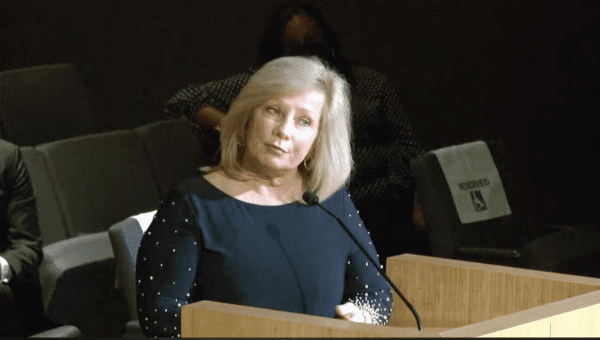 Mayor Pro Tem Sepi Shyne gave D'Amico a message of sincere love on his final night on the dais, addressing him as her "visionary colleague."
When I got elected to the West Hollywood City Council, you were the first one that texted me. I was surprised to feel your embrace and openness welcoming me to the city council. I was surprised that you really allowed both John (Erickson) and I to really shine. I was surprised that you stood with workers and presented an even more progressive vision than John and I had. I'm surprised that are friendship deepened to the level that it did."
The two did not see eye to eye when Shyne first ran two years ago but they've since become close friends.
D'Amico and Horvath described the beauty of West Hollywood in their farewell speeches.
"Twelve years ago, I could have never imagined how wonderful West Hollywood would be," D'Amico said. "Now, Our future history contains more opportunity than we can imagine. West Hollywood will continue to generate important parts of the American story. They talk about us being the 'Left Coast.' They're all just jealous. You have played a part in helping to make the past real and to set the stage for an even more vital future to come."
"Our city isn't like any other," Horvath said. "It's a place that allows us all to discover not only who we are but everything we want to be. So we have to fight for what makes it special with everything we've got. That means vigorously engagement and thoughtful debate with members of our community on issues and policies that woven together make the tapestry of our local culture … but not letting our differences become so divisive that we cannot see or hear or fathom, a perspective that isn't our own."