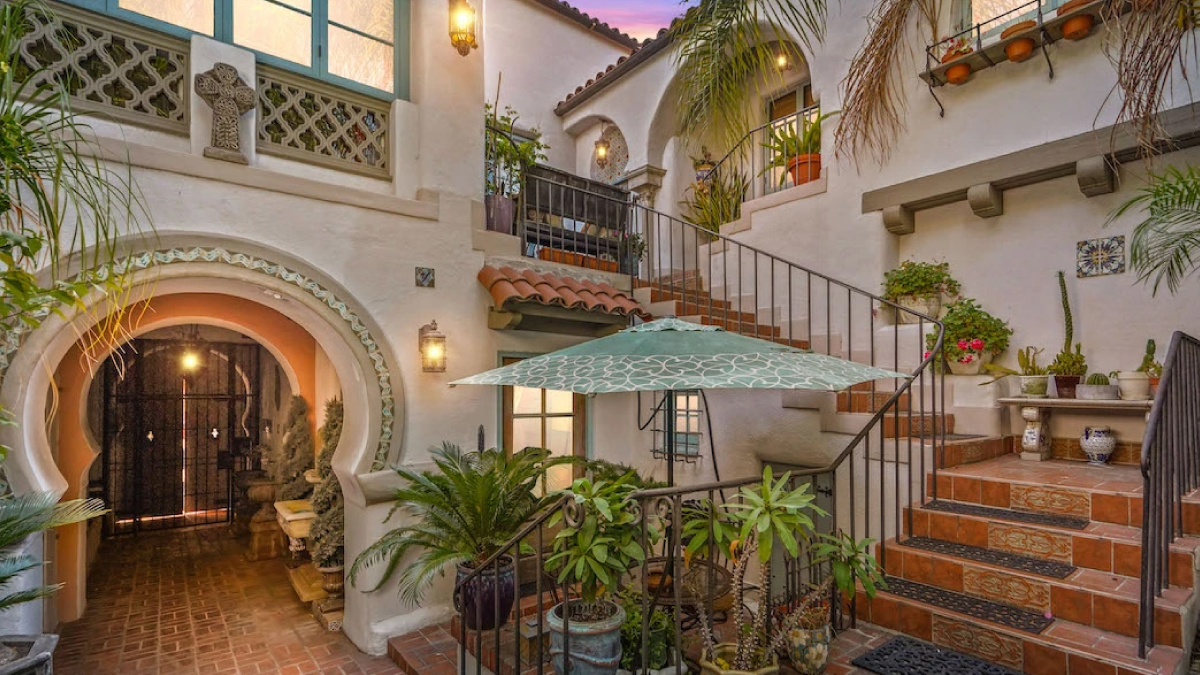 Real estate investor Morgan Brown has listed the classic Patio Del Moro complex on Fountain Ave. for sale for a cool $7.425 million.
The complex was once home to Hollywood Golden Age luminaries such as Charlie Chaplin, Paulette Goddard, Joan Fontaine, Humphrey Bogart, Suzanne Pleshette and Joyce Van Patten; it has been on the National Register of Historic Places since 1986.
Patio del Moro was built in 1925 by Arthur and Nina Zwebell, a husband and wife team of designers with no formal architectural training who were known for their courtyard-style buildings.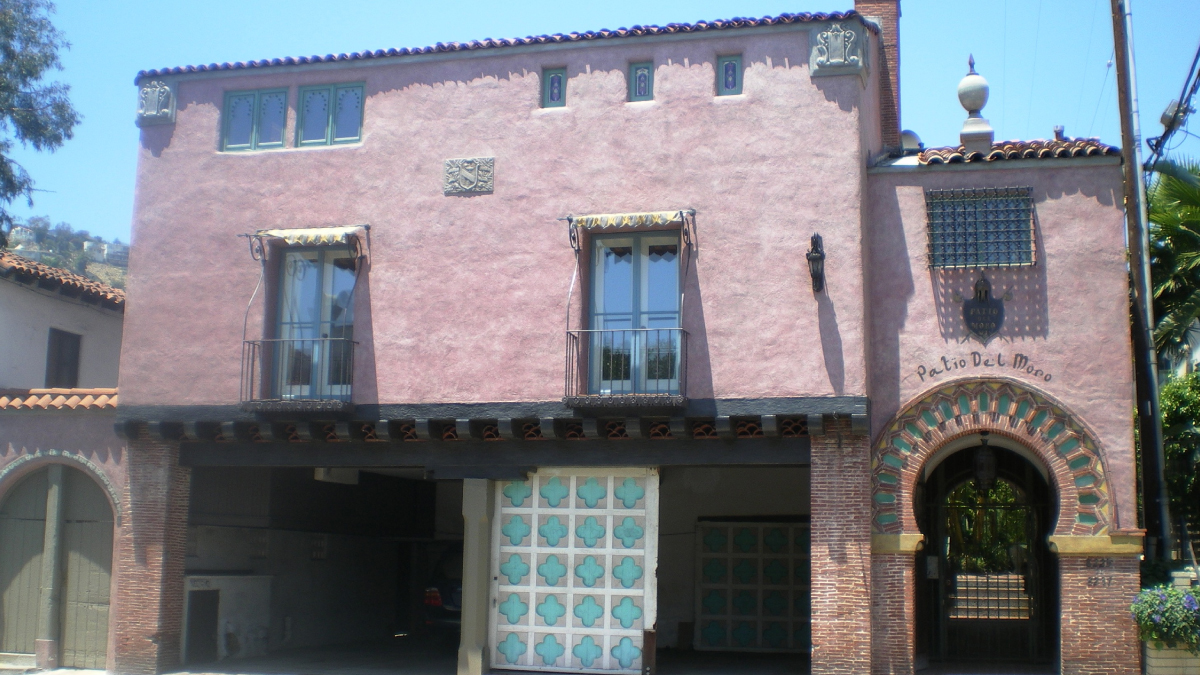 Patio del Moro means "Patio of the Moor," a reference to the North African style it was designed in. Each of the seven units in the complex has its own name and character — Villa del Rey Moro (Villa of the Moor King), La Casita (The Little House), Casita para una Estrellita (Little House for a Little Star), Casa del Sol (House of the Sun), Patio del Fuente (Patio of the Fountain), Casa del Orienta (House of the East) and Casa del Alegria (House of Joy).
In a story published in West Hollywood Magazine in 2015, architect and critic Gus Heully described them as "highly three dimensional, with two-story spaces punctuated with Juliet balconies and intertwined private terraces and patios that create a variety of communal and fully private outdoor spaces."
Zwebell and her husband, Arthur, both originally from the Midwest, were a gifted team known for their innovation in the design of courtyard apartments. "During the 1920s the Zwebells helped perfect the vocabulary of the romantic Mediterranean hybrid that is often claimed by Southern California as its one indigenous style," says Architectural Digest magazine.
Arthur, as the architect, served as contractor and exterior designer while Nina, as the architectural designer, focused on the interiors and a furniture design and manufacturing business. The Zwebells' nimbly articulated combinations of thick plaster walls, tile roofs and beam ceilings, wrought iron grates and balconies, courtyards with splashing tiled fountains, dense plantings and outdoor fireplaces.
According to dirt.com: "Commissioned by a client who had traveled extensively through Spain and North Africa and become smitten with the regional architecture, the Zwebell's imaginative design for Patio del Moro included a horseshoe-arched entrance tunnel, a courtyard fountain and fireplace, and a copper-domed Tunisian tower. The 9,330-square-foot complex contains seven units that range in size from one to three bedrooms and feature arched windows and doorways, lofty beamed ceilings, built-ins, detailed wrought iron and tile work, French doors, and hardwood floors. The historic property also comes with Mills Act tax benefits."
Several other of the West Hollywood buildings they designed are listed in the National Register of Historic Places: Andalusia Apartments, 1471-1475 Havenhurst (1926), and the Ronda Apartments, 1400 Havenhurst (1927).
When the lucrative Twenties ended with the 1929 stock market crash, they no longer could build and turned instead to the design of film sets and furniture.
Morgan Brown, the current owner of Patio Del Moro, recently sold her own compound in West Hollywood for a record-setting price of $16.6 million.
More photos on the property's Facebook page.