About a dozen officers with the L.A. County Sheriff's Department were sent to deal with a man who refused to come down from the roof of a home Friday near Santa Monica Blvd. and Huntley Drive in West Hollywood.
This major operation also required a small team of firefighters and an EMS officer — but ironically no security ambassadors, who could have been put to use, for example, in managing the crowd of on-lookers or redirecting traffic.
Also absent was any sign of the social services or health-care agencies the city contracts to engage in these types of situations.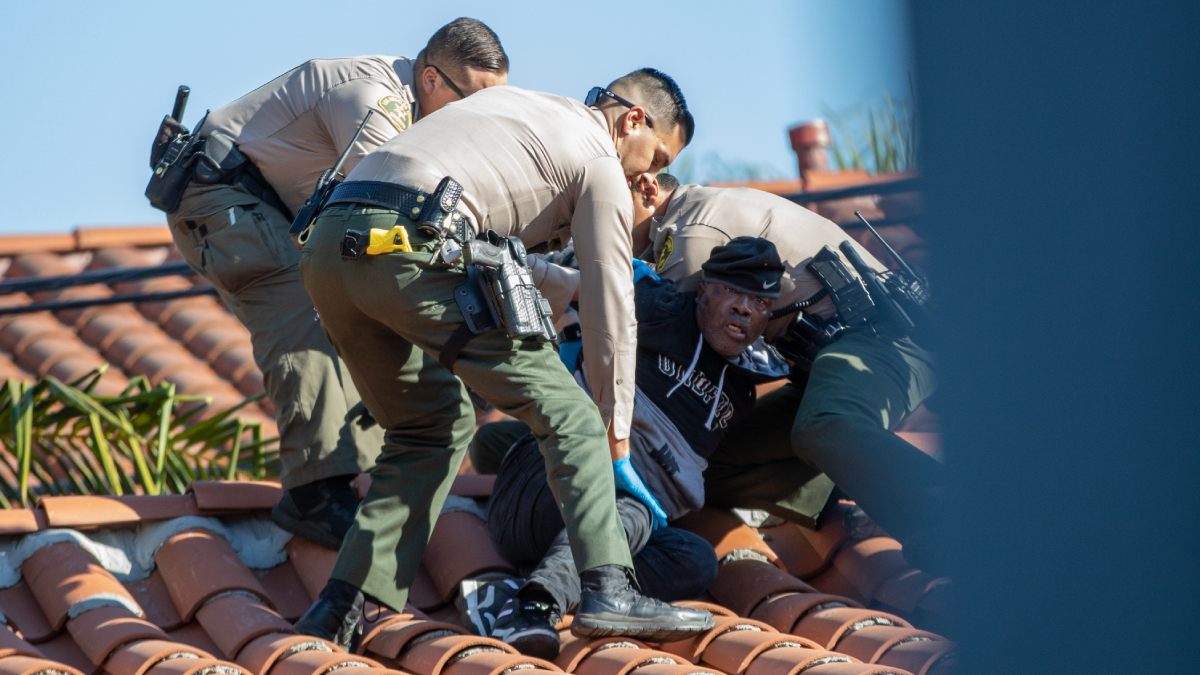 Police cruisers, firetrucks and an ambulance clogged Huntley Drive for more than an hour as a Sheriff's Department helicopter circled overhead. It took four deputies to subdue the suspect, a middle-aged male who is likely homeless. The suspect yelled "Help!" as the deputies restrained him, though he didn't appear to be in pain.
This was ultimately a rescue mission, and the suspect was taken from the scene calm and unharmed.