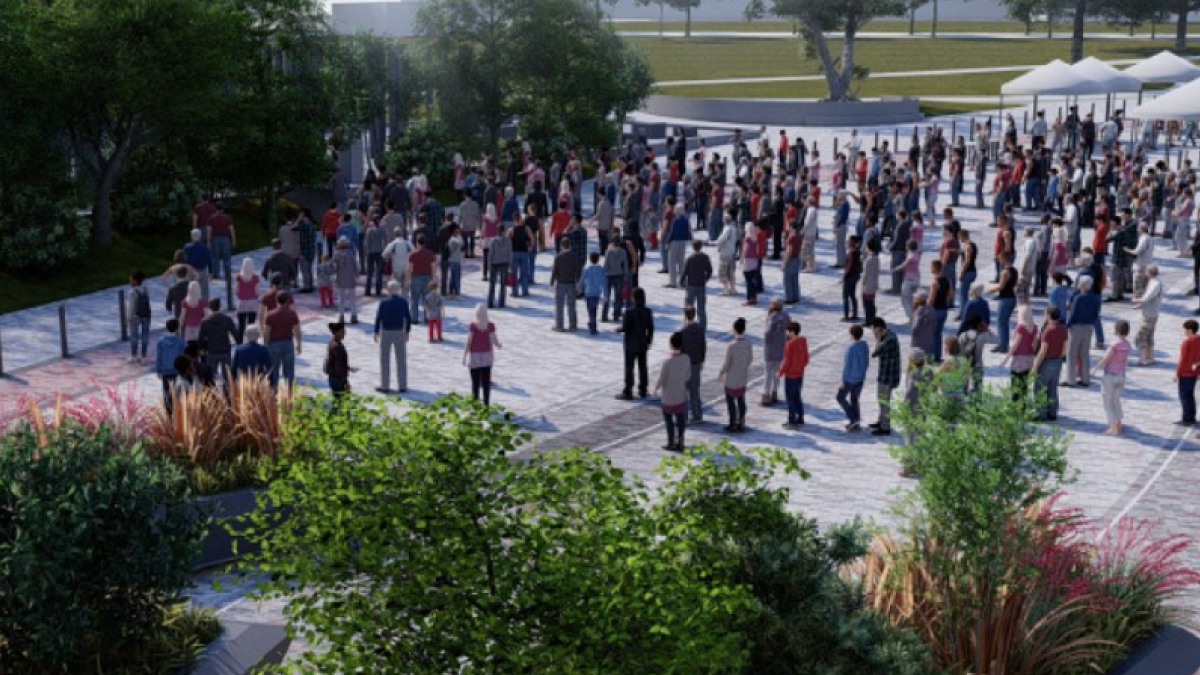 The City of West Hollywood invites community members to provide feedback about initial concept designs for the San Vicente Streetscape shared street and plaza improvements project. There will be a virtual meeting via the Zoom platform on Tuesday, December 13, 2022 at 6 p.m. and people interested in participating can join at https://us02web.zoom.us/j/89126456842.
The San Vicente Streetscape shared street and plaza improvements project will host additional opportunities for the community to provide feedback at various stages as part of a comprehensive outreach plan. City staff and consultants will present concept designs that include and reflect feedback received from community outreach presentations and visioning activities that took place in October 2022.
North San Vicente Boulevard between Santa Monica Boulevard and Melrose Avenue is oftentimes the location for City-sponsored programming and other City-permitted events. This results in approximately 20 to 30 days of partial or full street closures each year. Because this area was not originally designed for these purposes, tangible challenges arise within this stretch of N. San Vicente Boulevard related to impromptu public gatherings or planned event purposes.
At times, N. San Vicente Boulevard experiences drivers that exceed posted speed limits. Beyond traffic safety issues, serious public health concerns – particularly during the summer – can potentially arise when individuals may spend significant time in direct sun and are subjected to effects from what is known as a "heat island" while standing on hardscape concrete and asphalt surfaces. Heat islands are generally urbanized areas that experience higher temperatures than outlying areas. Structures such as buildings, roads, and other infrastructure absorb and re-emit the sun's heat more than natural landscapes that include trees or water elements and water bodies.
The City of West Hollywood is working with landscape architecture firm !melk to develop a conceptual vision for a new "shared street" that would allow for temporary, partial, or full closures on N. San Vicente Boulevard, account for transit, accessibility, and traffic safety needs, and would be designed as a micro-climate inspired ecosystem. This reimagined area would emphasize larger-scale outdoor gathering space, shading and green space, wildlife propagation, water resource management, and pedestrian-oriented design strategies in support of city-sponsored or otherwise approved programs and events, permitted activities, and organized or impromptu gatherings.
The intent is to have a space that can provide new flexibility and transform seasonally and situationally. If carefully crafted as a "streetscape plaza," this bookended and protected area could operate as either a programmatic extension of West Hollywood Park, as a useful companion to the forthcoming STORIES: The AIDS Monument, or as an independent civic or public event space itself. Centrally located within the City's westside, the San Vicente Streetscape Plaza would be well buffered from a sound standpoint from residentially zoned areas nearby yet still be very walkable and in close enough proximity from the diversely scaled neighborhoods that surround it.
For additional information, please visit the project website or contact Garen Yolles, City of West Hollywood Architectural and Urban Designer in the City's Urban Design and Architecture Studio, at (323) 848-6827 or at gyolles@weho.org. For people who require hearing assistance or other forms of accommodation please call TTY (323) 848-6496.