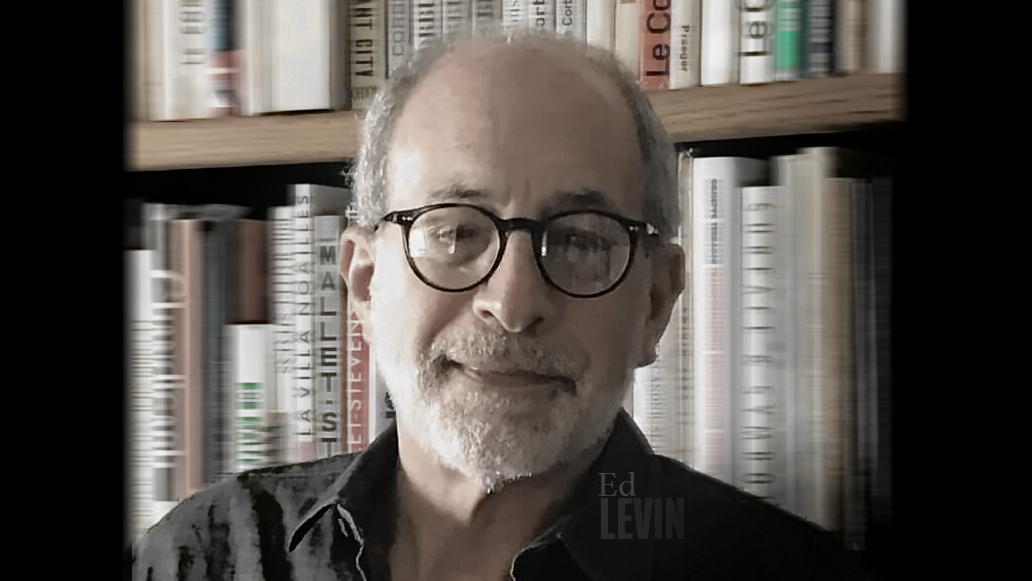 A memorial service for Ed Levin will be held at Mount Sinai at 11 a.m on Saturday, Dec. 18.

Mount Sinai Hollywood Hills – TaNaCH Chapel
5950 Forest Lawn Drive
Los Angeles, California 90068

For those who wish to attend but cannot do so in-person, the following link will broadcast and record the service.

The private PIN number to view the broadcast is: 326-799
https://www.viewlogies.net/mountsinaiparks/k0gxPnpPZ?pin=326799
If you would like to leave a memory or a note of sympathy for Ed's loved ones, you may do so through this link.
https://mountsinaiparks.org/obituaries/edward-s-levin/11569/guestbook/
---
Longtime West Hollywood resident and Historic Preservation Commissioner Edward Levin has passed away at the age of 70.
"Ed" Levin, a direct appointee of County Supervisor-elect Lindsey Horvath, was a licensed architect who worked on many projects in greater West Hollywood. He was known for his brilliant mind and attention to detail. His beloved passion was historic preservation; his work and projects are part of West Hollywood culture.
Most recently, Ed was involved in the first new senior living facility to be approved by City Council in years. The Palm Project, located on Palm Ave., was approved in 2021.
Ed was a frequent commenter at the public comment podium and a friend to many in the community.
West Hollywood Mayor Lauren Meister commented on his passing upon hearing the news.
"Ed was a longtime Historic Preservation commissioner, and he was very knowledgeable in that field," Meister said. "It will be a loss to the HPC and the city."
Former Councilmember John Heilman was saddened to hear the news.
"Ed was a great person," Duran said. "He had an encyclopedic knowledge of city codes and state planning law. He was incredibly dedicated to the community and to his clients. It is a great loss for our community."
Genevieve Morrill, president and CEO of the West Hollywood Chamber of Commerce, also reflected on his work and impact.
"Ed Levin was a dear friend and colleague to the West Hollywood Chamber of Commerce," Morrill said. "He served as a Chamber member for decades on our Government Affairs Committee. His expertise as an architect, as well as being a resident and business owner, provided insight and direction on numerous projects that had impacts on our community. Very sad. Ed will be truly missed. Our hearts go out to his family, friends and colleagues."
Former Councilmember John Duran took Ed's passing to heart.
"Ed Levin was a treasured resident," Duran said. "He was bright, creative, and he loved West Hollywood. He will be missed by so many of us for his quick retorts and smarts."
Lola Davidson, who served alongside Ed on the HPC, was heartbroken.
"He was our anchor!" Davidson said."I'm in disbelief, heartbroken and devastated. Commissioner Levin was an anchor on our commission. His wisdom and expertise will never be replaced. I will miss his wit, his kindness and his generosity of knowledge. My deepest condolences to his family, and I can only wish that they may find some sort of comfort in the years of warm memories."
Ric Abramson, who served the City of West Hollywood as the Urban Design manager and worked closely with Levin on many projects added, "So very shocked by the news of my friend and colleague Ed Levin's passing. Ed was a strong believer in what West Hollywood stands for. Outside of his architectural work, he devoted countless hours volunteering his time in so many arenas including historic preservation, green building, and small business advocacy. His renowned analytical memos were a valued resource to decision makers. Never shy to have a point of view and participate in the community conversation, I know that Ed's voice, expertise, and impact will be so missed in ways we may not even imagine. My thoughts are with his loved ones during this sad time."
Services for Levin are expected to take place in the near future. Levin's body is having an autopsy to find the cause of death and his wishes are to be cremated.