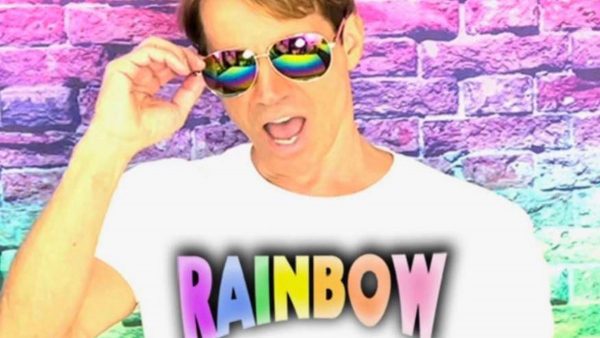 Paul Lekakis' hit single Boom Boom Room was released in 1987 and hit #1 on the Pop Charts in Australia and Japan holding that position for 5 weeks. Boom Boom moved up the Billboard Charts in America hitting #43, which led to a recording contract with Sire Records and a second hit in 1990 when "My House" ran on the top 20 Hot Dance Club charts. In 2009, "Boom Boom" ranked No. 83 on VH1's "Top 100 Greatest One-Hit Wonders of the 80's" list.
Howdy Paul, and welcome to WEHOville.    I just listened to your new song 'Rainbow', and glad to have the opportunity to share it with our readers.   
But a little history- when did you move to West Hollywood, and how long do you live here?
I moved to Weho in the early 90's . That's about 30 years! Wow!

How much of West Hollywood inspired the words in 'Rainbow"?

 Living in the heart of Weho has definitely inspired this song . We have rainbow flags flying all year round!  
Did you write all the lyrics and compose the music?

I had the idea, then I wrote the lyrics and part of the melody then I pitched it to my writing partner Scott Anderson ,and he writes most of the music , then we meet up a couple times to get  he final arrangement of the song . Then with a few tweaks it was complete! 
What year did you release your smash hit "Boom Boom Room"? 
"Boom Boom" was released in 1986 . It was more of a Radio-Club-Billboard Chart hit in 1987 .
Did you win an International Award for Boom Boom Room?
I won a Grand Prix Award in Japan for -Song of The Year – 1987.
You also recently celebrated 25 years of sobriety and I remember those days before, how did you do it, I am so proud of you. 
Thx! Yes, one of the best decisions I ever made. I was a gay teenager so I had about 15+ years of partying under my belt. It just got old. I have more energy now to go out and hit the dance floors. I got sober mostly going to  12 step programs .
This WeHo Pride, would you will be willing to sing "Rainbow", for all of West Hollywood?    Maybe we can connect you to JJLA who is in charge of the programming.  
Sure, why not? Although I'm mostly retired from touring these days, I see myself doing a few gigs this Summer for Gay Pride.
Thank you Paul Lekakis, I love you buddy.
THX! The sky's the limit!
Rainbow is now streaming on all music outlets! Music Video to follow.
Photo credit: JamesFranklin.net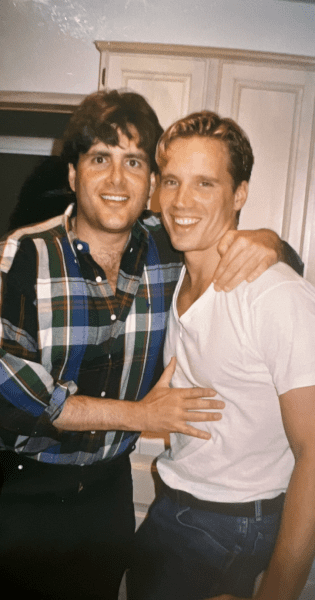 Personal Note: It was the 1980's in New York City. A friend from high school Lloyd Greenspan asked me to go watch his friend Paul sing at a bar called Splash. Lloyd was gay, I was not out. It was the first time I went to a gay bar. Paul was dancing and singing on the bar. He was the hottest guy. Lloyd knew I was probably not straight, but I didn't know what gay was. Later on I moved out west and Paul and I became friends. And we are both still here in West Hollywood holding up the fort. And Paul is still singing with his heart. Lloyd- hope you can see us now!