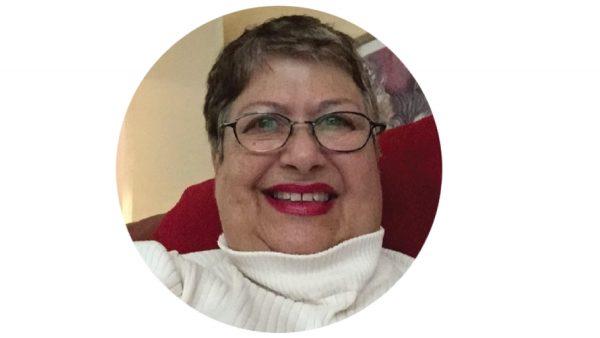 Friedman has served on the Disability Advisory Board for almost 6 years, as an at-large appointee and as the direct appointee of former Council member Lindsey Horvath.
Yola Dore, a long term member of the Disability Advisory Board, wrote an email about the problems she was encountering with scooters in the neighborhood, and making it hard for her to navigate the sidewalks. The email was sent to all city council members, top brass at city hall, and selected members of the community. Friedman who serves on the DAB alongside Dore was cc: in the email exchange.
A copy of Dore's email is below:
Guessing Santa's sleigh broke down and all his elves are on scooters. They are literally all over our eastside walkways and crosswalks along with the meal delivery robots. When I tried calling the city this morning no one answered the phone. The only person I was able to reach prior to this was our incomparable "Dee," whose dedication is noteworthy.
Accessible walkways and crosswalks are needed in order for residents to traverse our city. This is a community safety issue especially for persons with disAbilities. We have spoken about this issue countless times yet it seems to fall on deaf ears. As one of approximately 4,900 disAbled WeHo residents I believe it's time to right this wrong. No more excuses! Sincerely yours, Yola Dore'
Shyne's replied: "I have heard your concerns and I hear you", "We have been working with our vendors to make sure that we are efficient in removing them when they are placed on the sidewalks and in the last meeting we had about the program, I gave direction to require all scooter companies that we contract with to utilize sidewalk riding technology that slows down scooter riders if they ride on the sidewalk. I have also heard other constituents that enjoy our scooter program very much. Neither side is wrong here."
Myra wrote back:
wow! That reply sounded just like Donald Trump after Charlottesville… "There are very good people on both sides!"The people who are telling you they like it, couldn't care less about us or our problems. They're not getting hurt. So of course they like it. That's not the point!But like I told Yola, arguing or continuing to call it to the attention of those in power is an exercise infutility! So let's just say happy holidays and I hope everyone stays safe and healthy!best,mikie
Friedman's response got under Shyne's skin.
Mikie,
I have always treated you with respect and I require the same respect in return. Your email back to me is very disrespectful and that is not something I tolerate in my life from anyone.
Friedman then followed up:
Dear Sepi, I'm sorry if you thought that was disrespectful. I hereby tender my resignation from the Disabilities Advisory Board effective immediately.Good luck in your future endeavors as mayor to make West Hollywood the best city it possibly can be. Best Myra "Mikie" Friedman.
Friedman issued the following statement :
I tendered my resignation from the Disabilities Advisory Board, effective immediately, to Sepi Shyne in an email Thursday. My resignation came about as a reaction to Sepi's response to a multi-recipient email initiated by Yola Dore. It was addressed to various city officials and activists regarding the continuing problem of scooters cluttering the sidewalk and making it unsafe for people with disabilities; a problem which she said was falling on deaf ears.
I felt that Yola and I were being patronized and misunderstood when Mayor-to-be Sepi Shyne responded with a comment to the effect that there are some constituents who like scooters and some who don't, and that "no one is wrong."

I thought she totally missed the point that Yola and I were trying to make. It is not a matter of some people liking scooters and others not liking them! It is a matter of some people using scooters for pleasure, and others having to deal every day with the very real safety problem that abandoned scooters and inconsiderate scooter riders create for us! This is not a "like" vs. "don't like" issue. This is an Americans With Disabilities Act access issue, and it cannot be ignored, dismissed, or forgotten about!

Feeling frustrated, and not heard, I equated Sepi's statement, "nobody is wrong here " with the statement that Donald Trump made about Charlottesville. He said that "there are very good people on both sides."
Perhaps I shouldn't have said it, but I was angry, and out it came!

Our mayor-to-be told me that I was being disrespectful to her. And that she would not tolerate disrespect from anyone! I guess she didn't like her words being compared to Donald Trump's!

So, like a former public safety commission member who also resigned after Sepi thought she was being disrespetful, I too tendered my resignation.
But quite honestly,, I don't think I was being all that disrespectful. I was making a point. People who have to live every day of their lives struggling with disabilities, cannot be put in a "like" or "don't like" cubbyhole. We deserve better than patronizing, dismissive answers.

I have fought for disabled WeHoans as a DAB member for five years, and I can fight even harder as a private citizen.
So, if my words and actions may have jolted or upset any of our community leaders, and may have started conversations that will help get rid of the damned scooters that are endangering people, especially seniors and people with disabilities, then that's a good thing! And I make no apologies to anyone.

Mikie Friedman